Cross Vermont Trail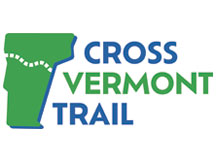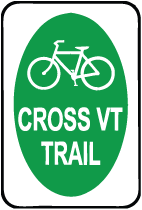 Welcome!
The Cross Vermont Trail is a project to build a multi-use, four season path across the width of Vermont; following the Winooski River and Wells River valleys.
The trail is connecting together communities, their schools, and the natural areas between. You can help! The Cross Vermont Trail Association is a non-profit organization, member based and volunteer driven. Everyone is welcome to join.
Our vision is to make trails inviting for people of all ages and abilities, providing safe travel to desired destinations, convenient places for healthy activity, and a permanent greenway for easy local access to the natural world - across Vermont!
Cross Vermont Trail is a project to build new trails with the long term goal of creating a complete off road route , joining together local trails into a state wide network. This is a true grass roots effort, you can help!
The Cross Vermont Trail is a cooperation of many landowners and local groups. We link together efforts and interests across boundaries. We are a responsible partner to care for trails on land where property owners are interested in allowing public use.
LIFT OFF
We're Building the Bridge and taking the Cross Vermont Trail beyond the Montpelier bike path up to U-32 and across East Montpelier, off the shoulder of Rte 2 and onto a path in the woods. Finally, the pieces are all coming together. Construction of the Winooski Bridge by our contractor, CCS Constructors out of Morrisville, has begun. The rest of the trail building is also underway and will be completed in phases.
Project details and onoing updates.
For years now we've had a goal of raising $250,000 in local donations to match larger government grants and get the bridge built. Well, with the help of hundreds of individual donors, businesses and municipalies - we did it!
Meanwhile, fundraising for the longer trail, beyond the big bridge, is ongoing. We are actively applying to grants and other sources of all types to keep the trail going. The miles of new trails, river access, trailhead parking, will be built primarily by CVTA, Conservation Corps, volunteers and smaller local contractors. We are building incrementally and "paying as we go" - all donations will go straight to work on the ground.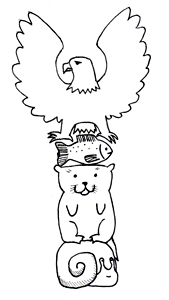 Guidebook to nature and history along the Cross Vermont Trail.
Look beneath the surface. Explore the landscape of the trail.
Download a copy. (PDF 14 MB)
(The nature and history guide is keyed to locations in the statewide route map set.)
The guide is written in part by local middle and high school students. We'd like to work with more classes to continue to improve and expand it.