December 22, 2019
Our annual appeal - Now is a great time to make a contribution to Cross Vermont Trail. We have a giant list of projects lined up for 2020, and with your help we will hit the ground running next year.
Read our full Annual Appeal letter, and project maps, and song lyrics. (PDF 2 MB)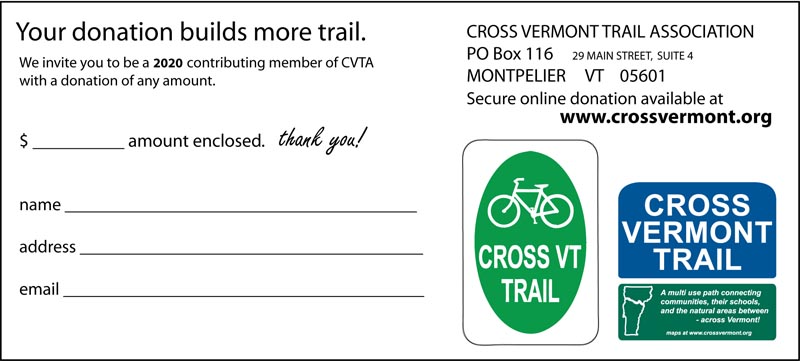 November 8, 2019
Beautiful day, between the snow squalls, for the dedication of the newest section of the Cross Vermont Trail statewide route - Montpelier's Siboinebi Path! About 100 people came out for the ribbon cutting and to take the first tour of the new path, and beyond to the site of the future Winooski Bridge, CVTA's big project which will continue the Montpelier bike path up to U-32 and on across East Montpelier. We're making the final push now to finish the fundraising and keep the path construction momentum going without delay next spring, thanks for all your help!
Read the Times-Argus coverage here.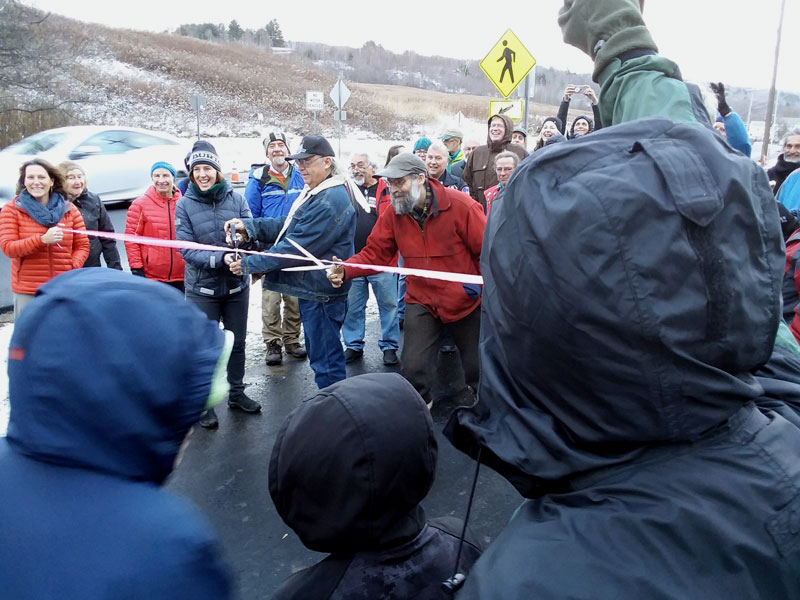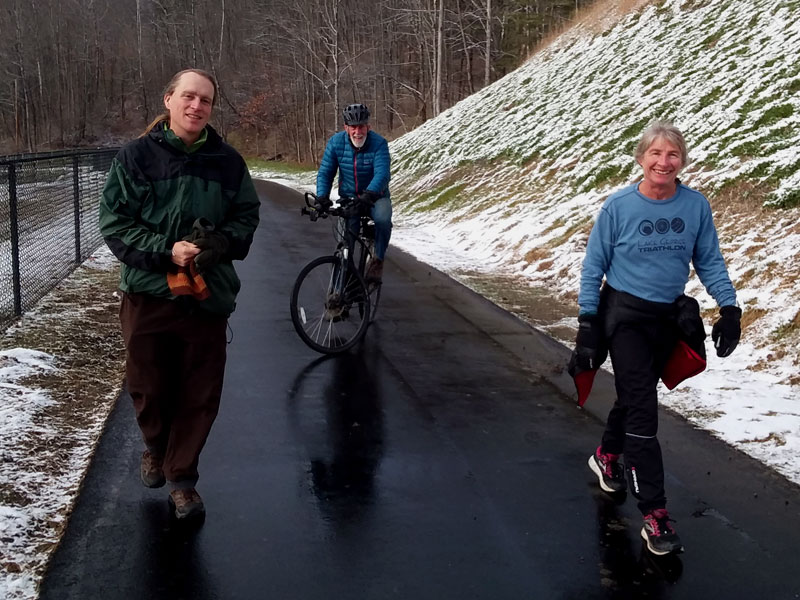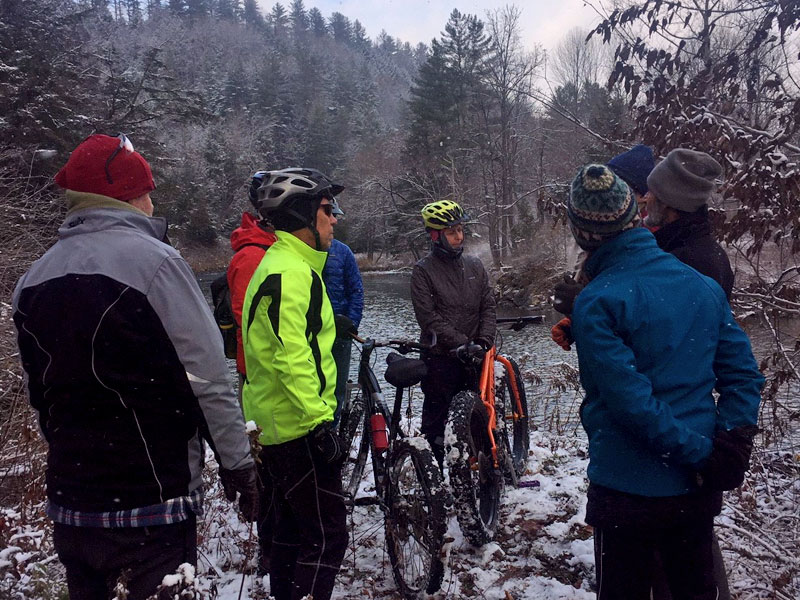 October 30, 2019
CVTA is delighted to share the news: The City of Montpelier is celebrating the completion of the shared use path extension on November 8!
The new sections, which run between Taylor Street and Stone Cutter's way and from Granite Street to Gallison Hill Road, will close the gaps to complete the continuous path through the downtown and further upstream, enabling people of all ages and abilities to walk and bike along a more safe, direct route.
CVTA will also be in attendance to provide exciting updates on the forthcoming Winooski Bridge project, which will pick up where the recently completed path ends at City limits.
Supporters will have the opportunity on Friday, November 8, 2019, starting at 2:15 PM to join in to learn more about the completed project, the forthcoming project and to celebrate the new section: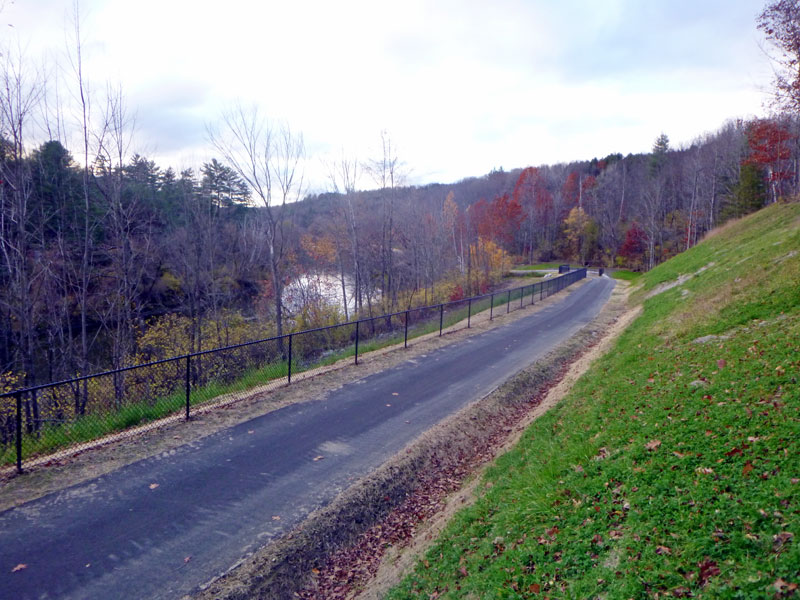 Pre-Event Ride to Winooski Bridge Site: 2:15 PM | Barr Hill (off Gin Lane), gather in parking lot. Cross VT Trail Association reps will lead two waves (2:15 PM and 2:30 PM) of bike rides from the Barr Hill parking to the site of the forthcoming Winooski Bridge construction (6 miles, round trip). Walkers can also park at the Civic Center and walk the 2-mile round trip down the Powerdam Road (future Cross VT route) to the Bridge site and back to their cars.
Pre-Ribbon Cutting: 2:45 PM | Barr Hill. Food and drink will be available for purchase from Kismet and live music will entertain returning riders and early arrivers.
Ribbon-Cutting Ceremony (Hosted by the City and Barr Hill): 3:15PM | Barr Hill. All are encouraged to gather back at Barr Hill for a ribbon-cutting ceremony and the official naming of the path. "Siboinebi" (pronounced see-bo-WEE-neh-bee), which means "River Water" in the Abenaki language, will be the name of the path. Present at the ceremony will be city officials and representatives from organizations and businesses that partnered with the city to make the long-awaited path a reality. Mayor Anne Watson, Jen Roberts from Onion River Outdoors, and a representative from the Cross Vermont Trail Association will be among the featured speakers.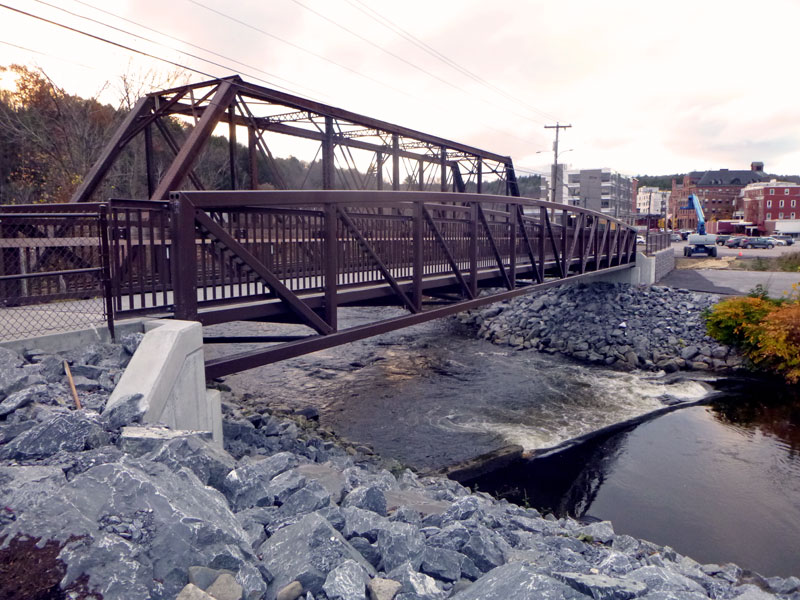 NEXT UP: WINOOSKI BRIDGE PROJECT. CVTA is excited to celebrate the decades of work that have gone into making the Siboinebi path finally a reality – and to keep the momentum going and extend the bike path up to U-32 across East Montpelier, including reopening the old railroad bed with a new 200 foot bridge over the Winooski River. The CVTA project is just weeks away now from final permitting, and will be ready to start construction next Spring. We invite you to come out on November 8 and take a tour of all the details of the final design, it's a beauty!
SUPPORTERS MAKE IT HAPPEN. All of our work to make bicycling safe, fun, and accessible in Central Vermont and along the entirety of the Cross Vermont Trail route relies on your generous giving. Please support the organization that is making your rides better by joining us today!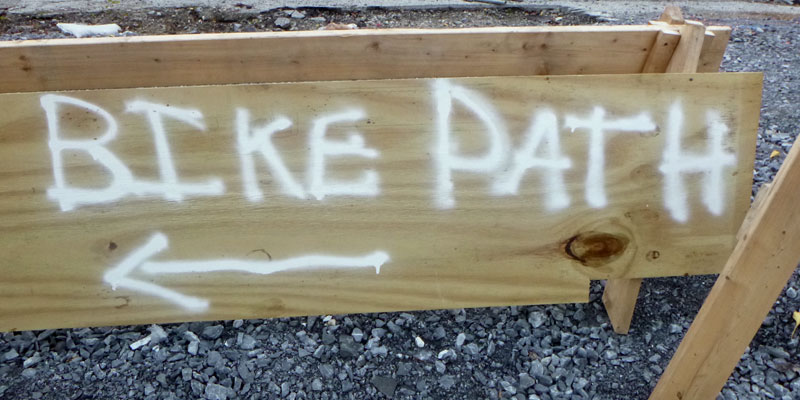 September 28, 2019
Beautiful day for the annual Foliage Ride on the Cross Vermont Trail!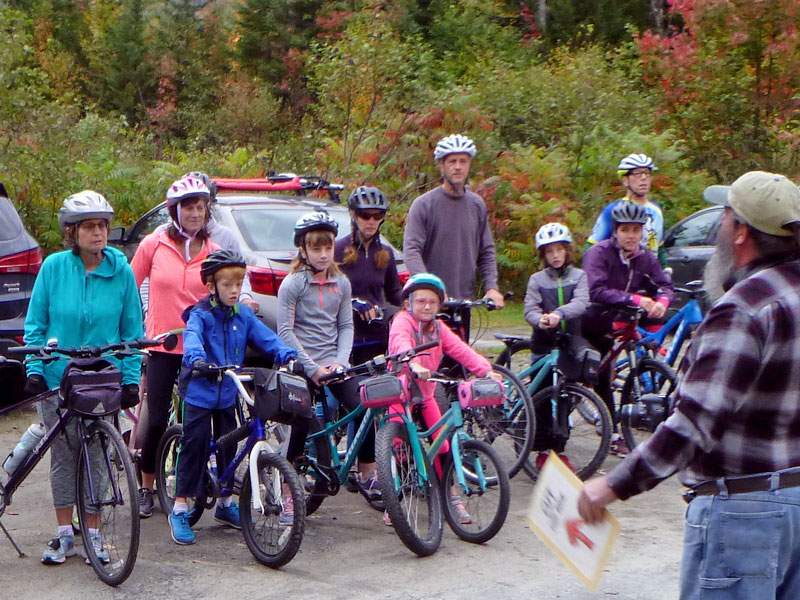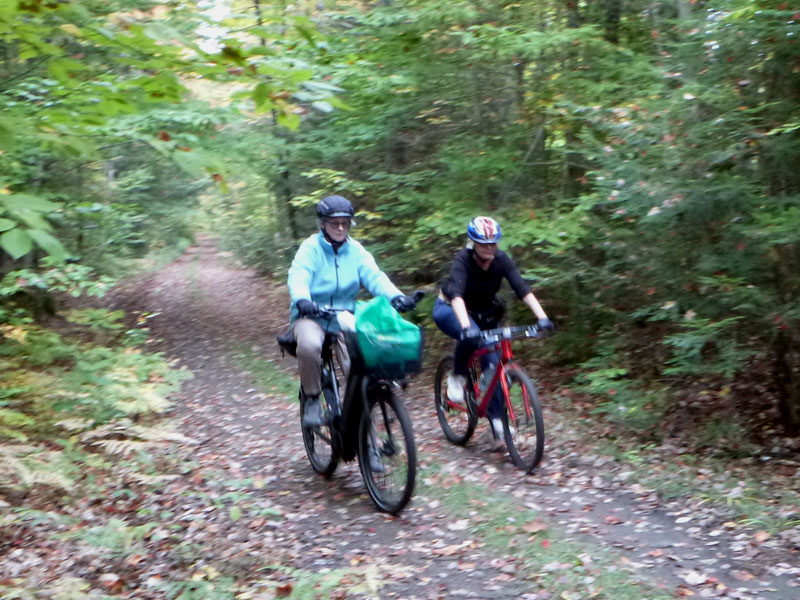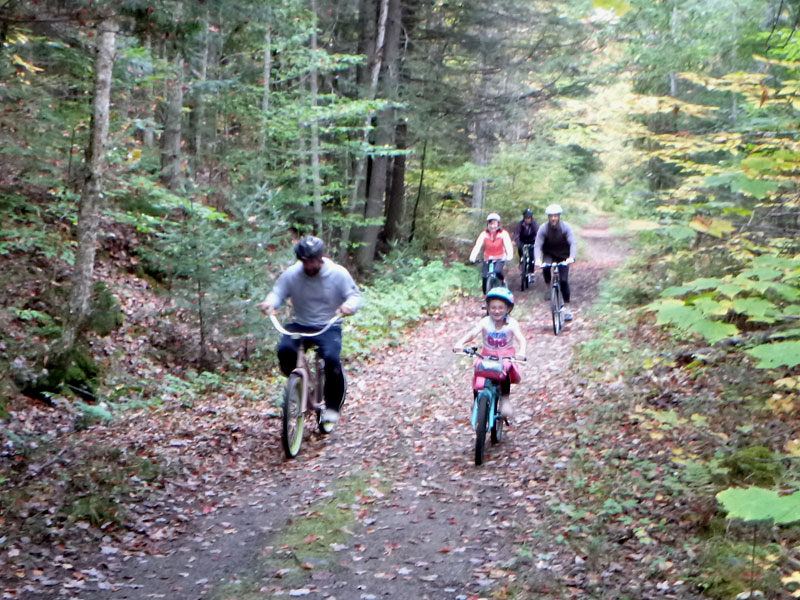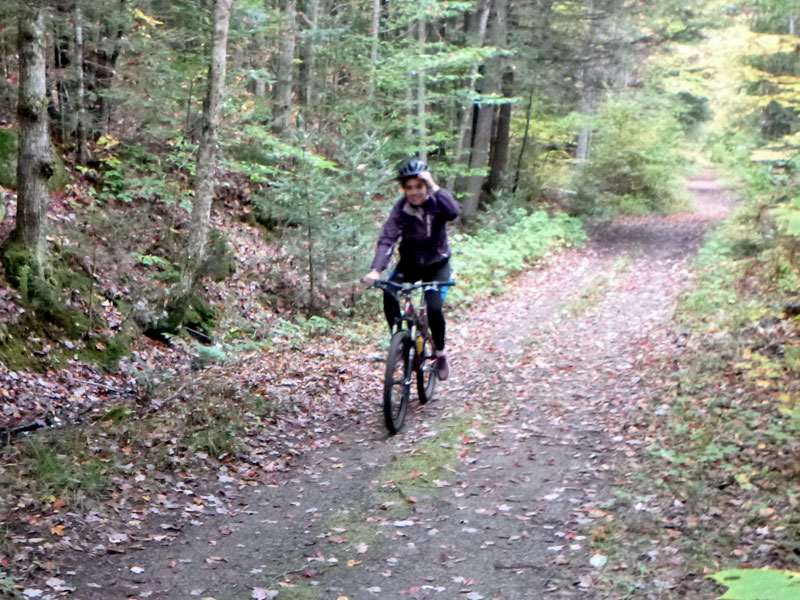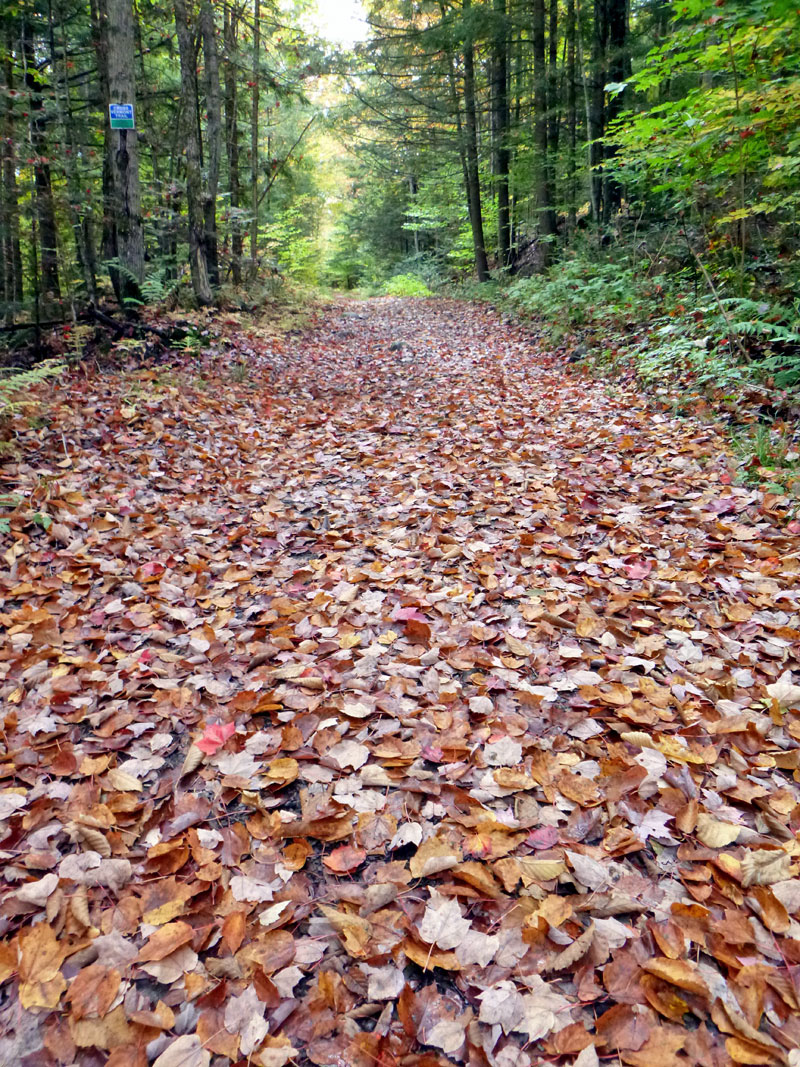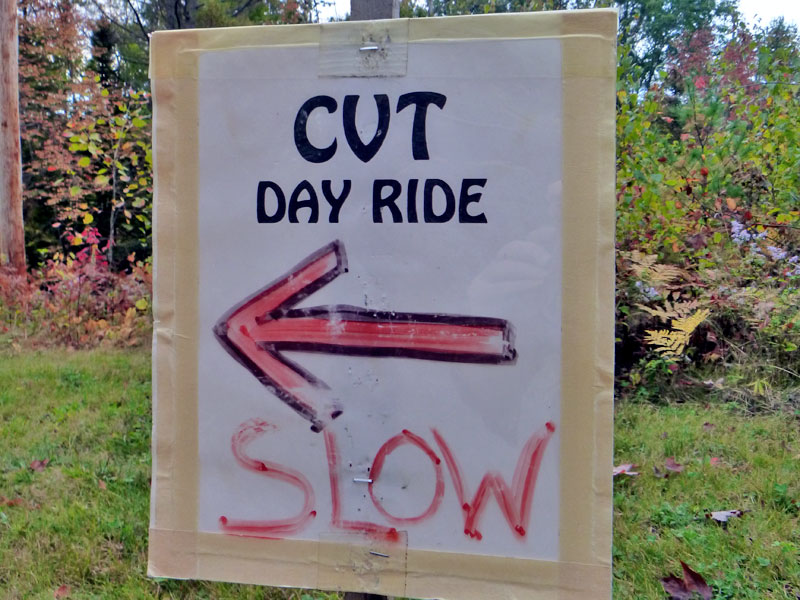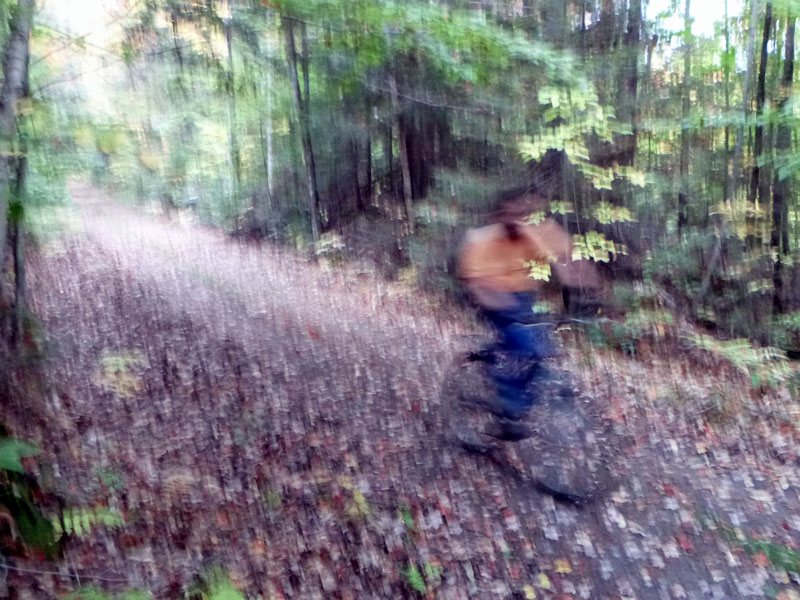 September 17, 2019
Groton Forest Trail Run was pretty great this year, lots of smiling folks out on the trails, it was good to see. Also, some grimacing, later in the day, but that's grit, right?, and that's good too, right? The marathon and half marathon courses include many trail segments built by CVTA volunteer crews over the last ten years, including an 1/8 mile rebuild of the Telephone Line trail finished just in time for this year's event, whew!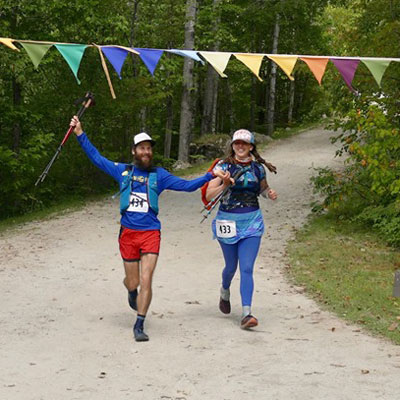 Luckily, able to take some photos of the newly completed trail without smiling people in the way.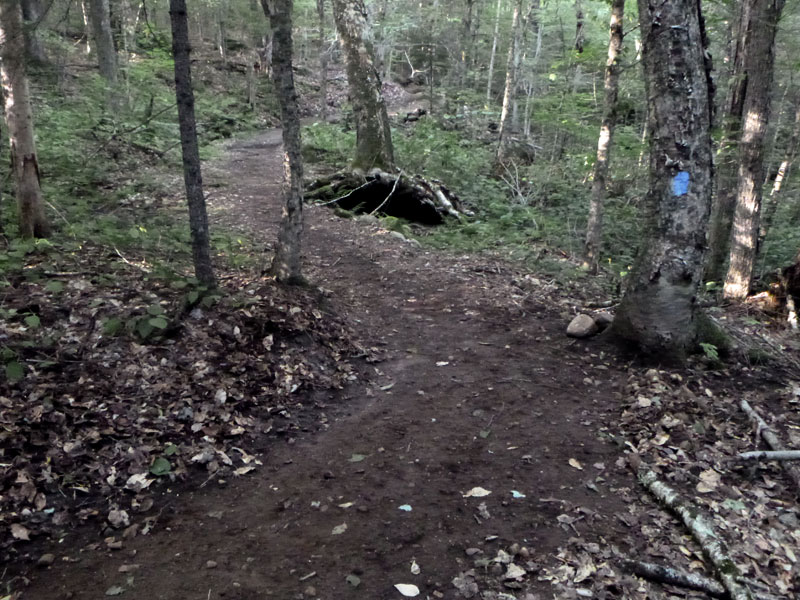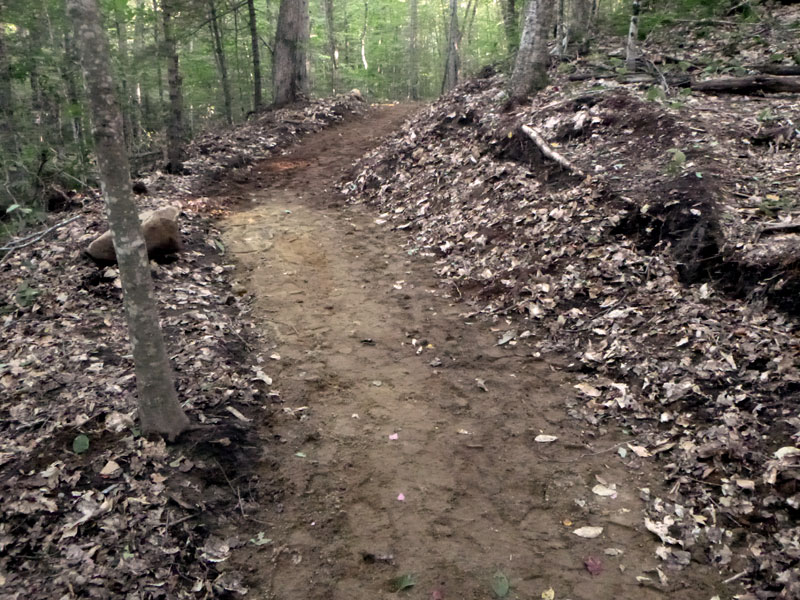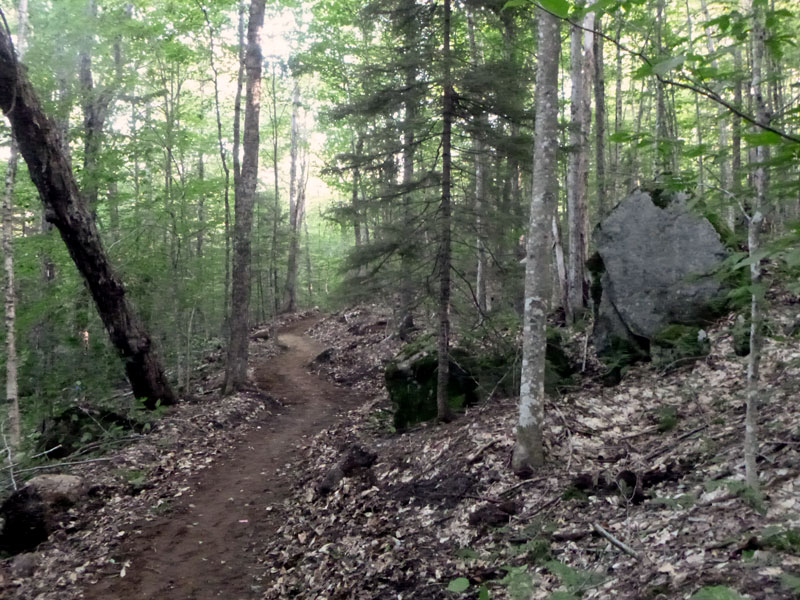 September 2, 2019
Thanks to sixteen folks who joined CVTA's August trail crew over the course of August! Another good year, upgrading trails in Groton State Forest for all users. Thanks also to our partner organizations American Hiking Society, Volunteers for Peace and (let 's be honest) Nagoya University of Commerce and Business.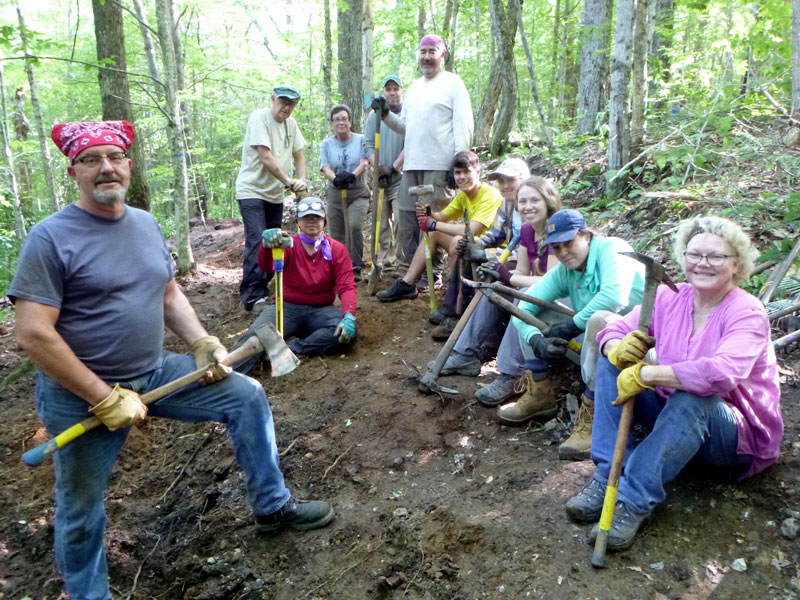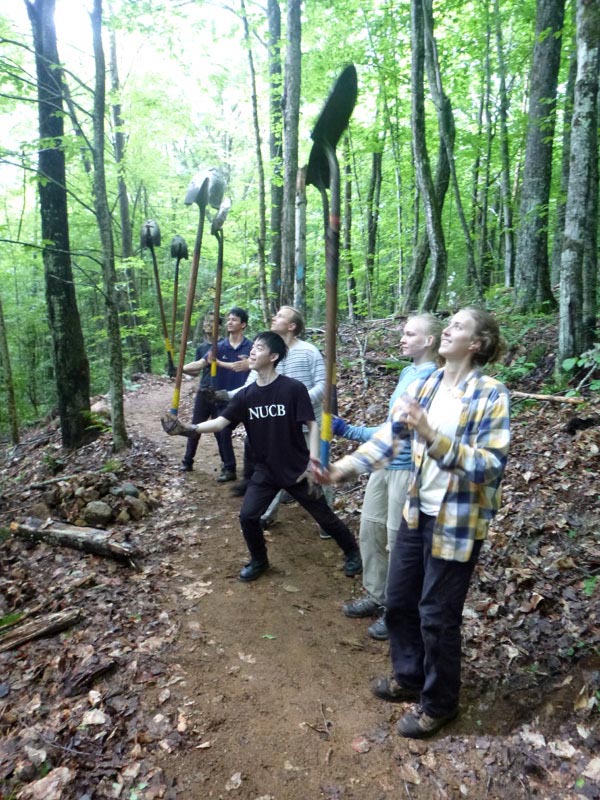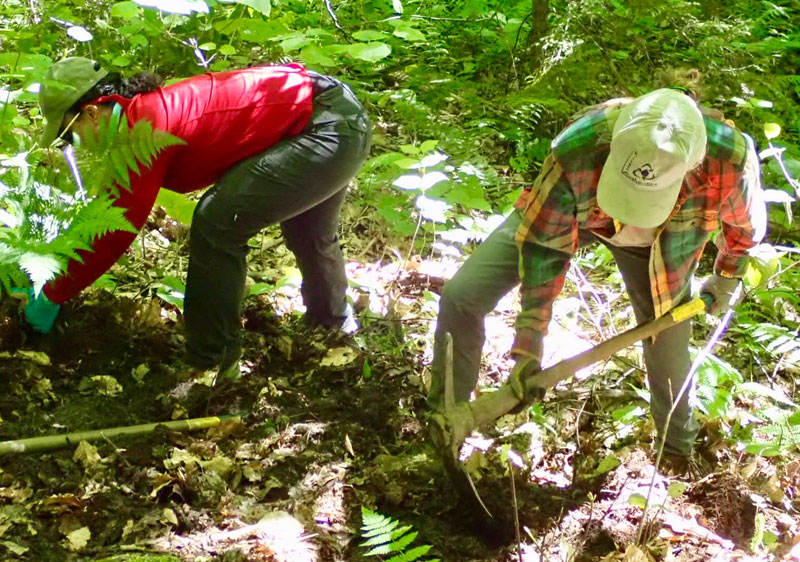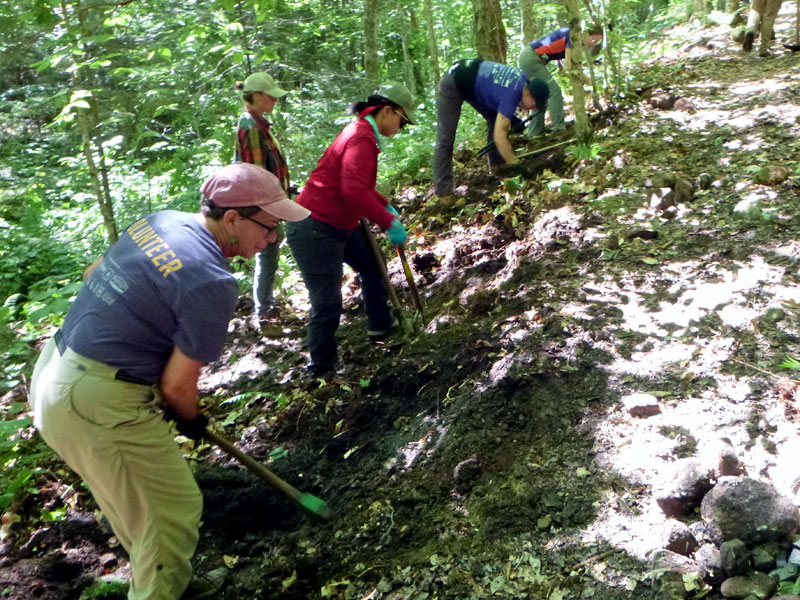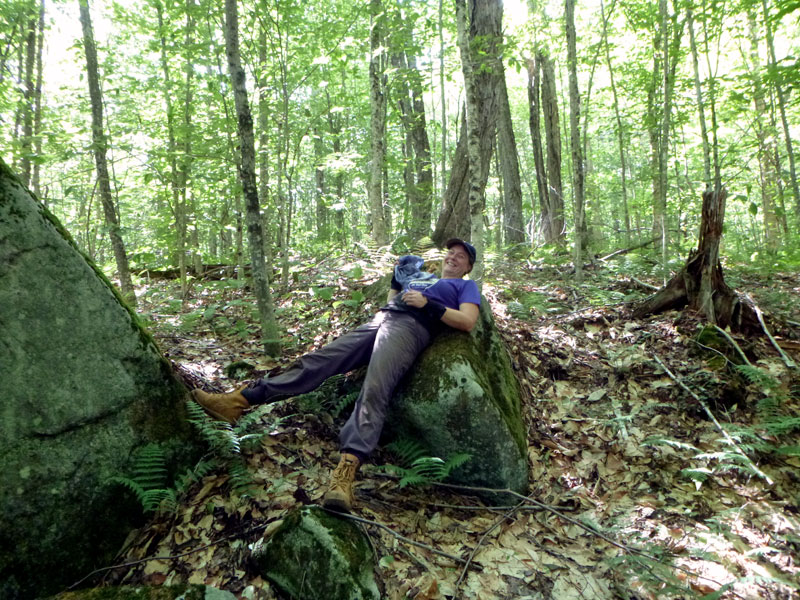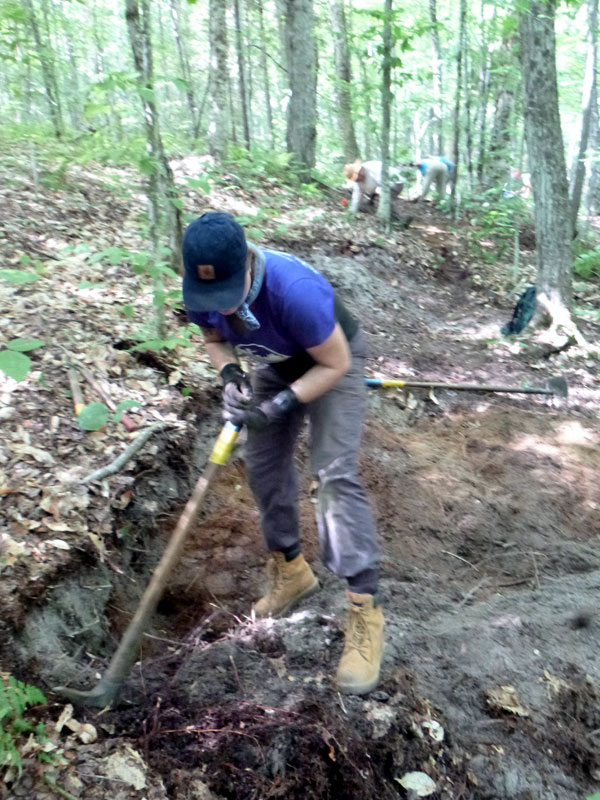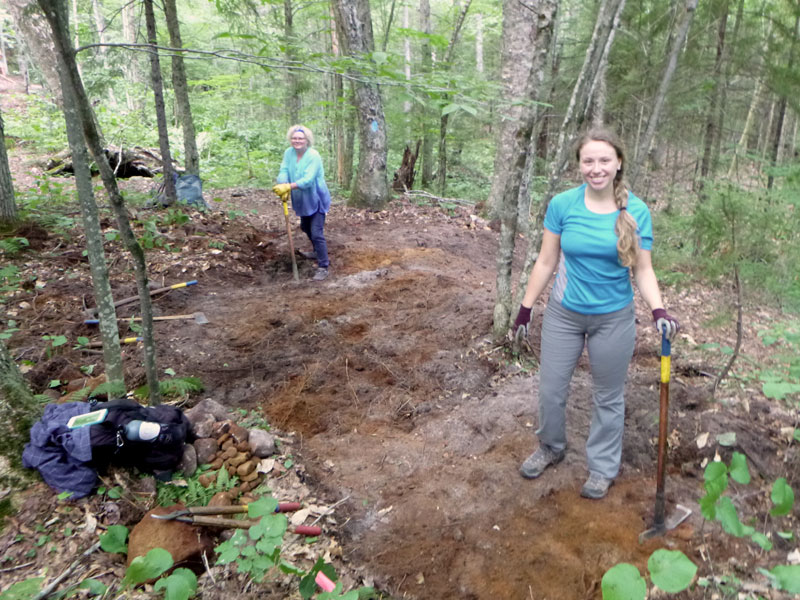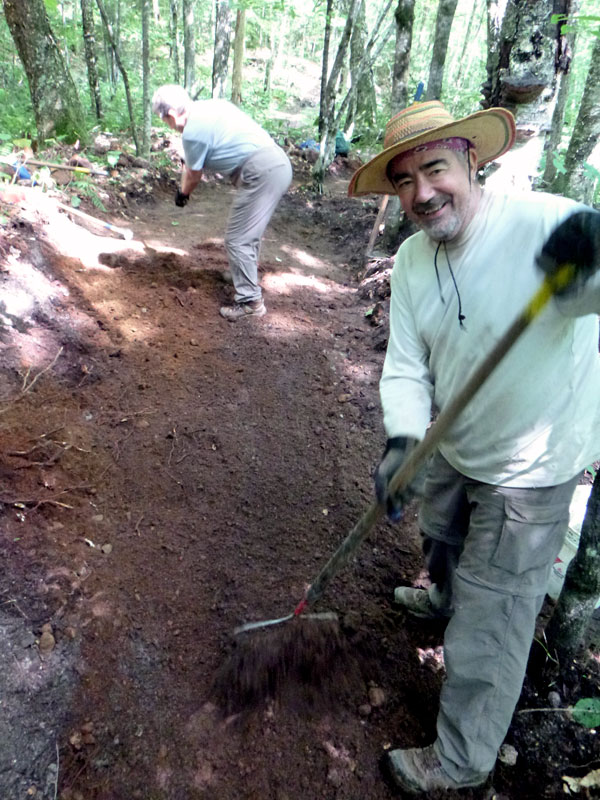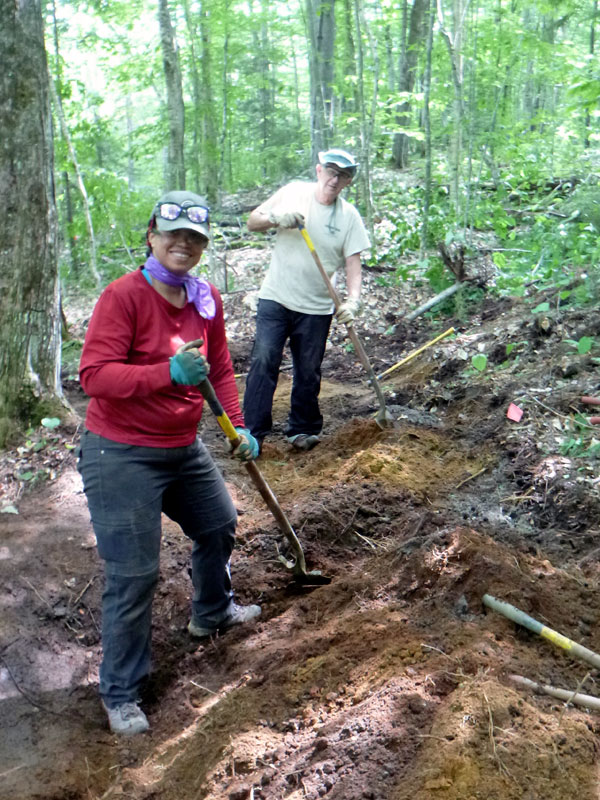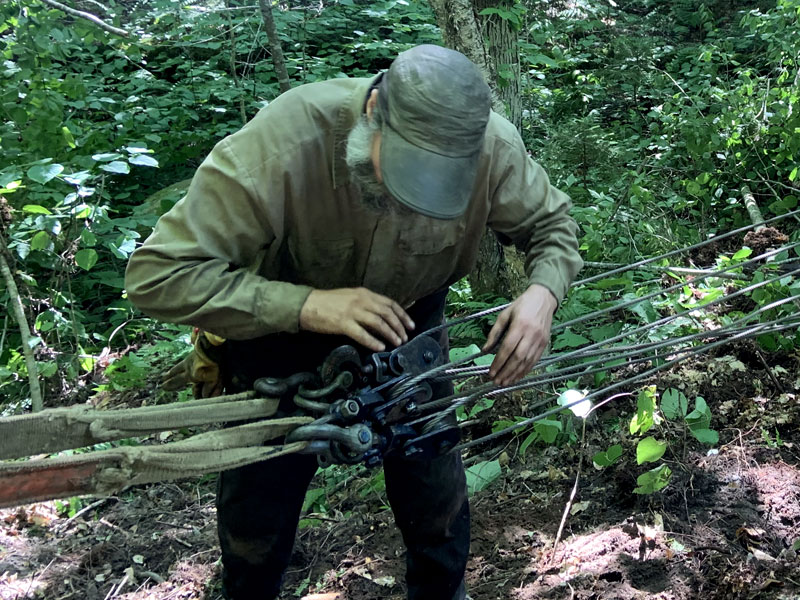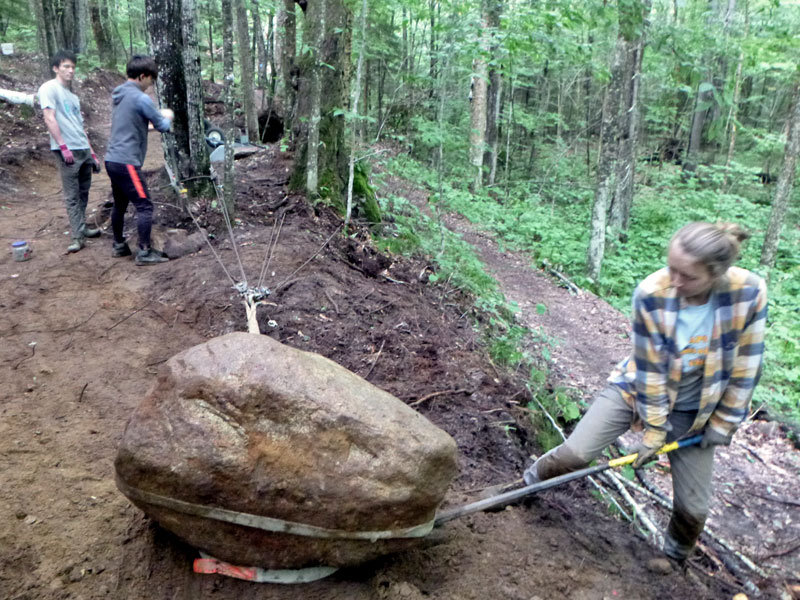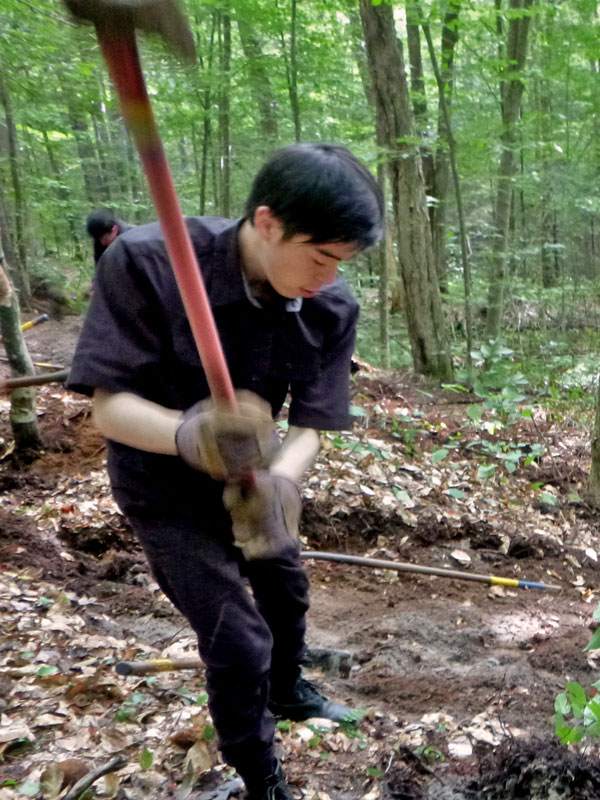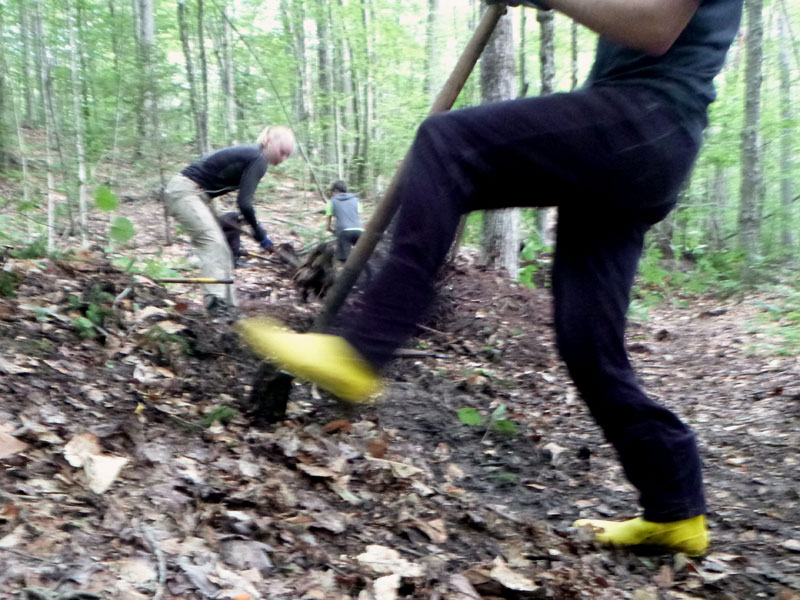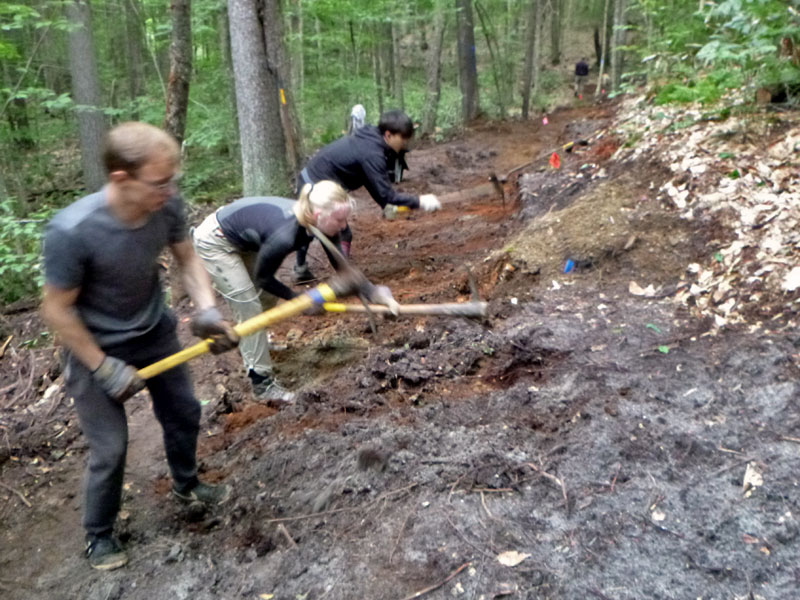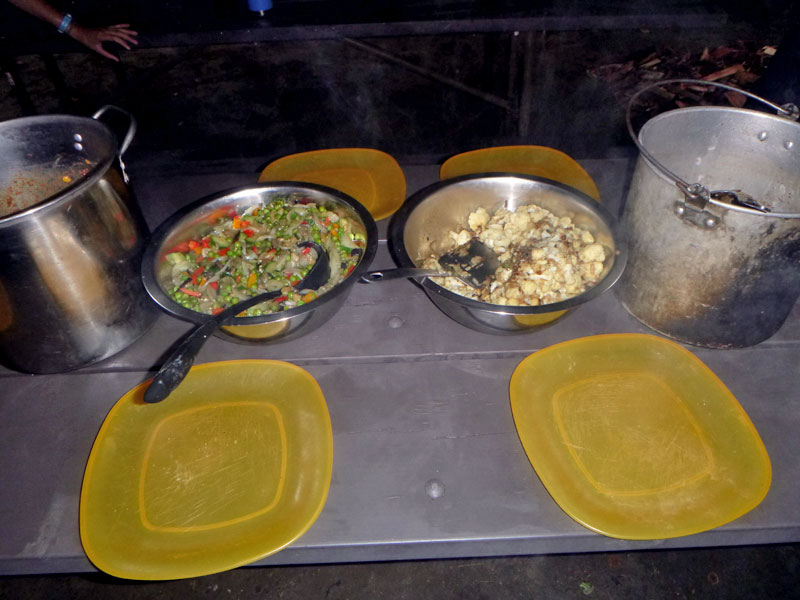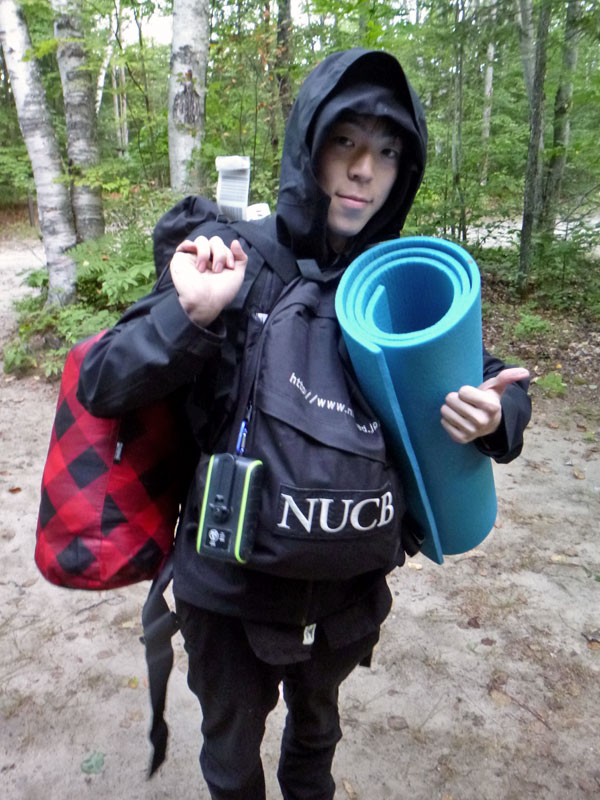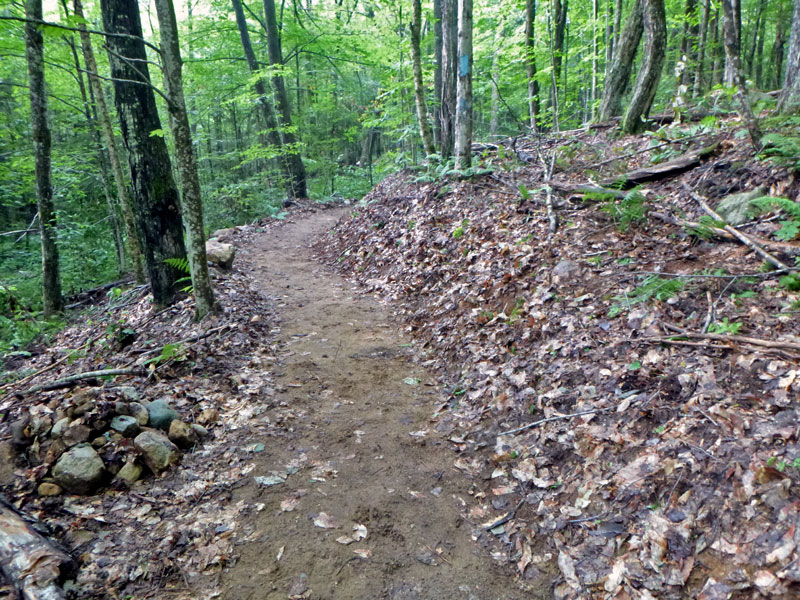 August 19, 2019
CVTA's August volunteer trail crew going full steam on the final sections of the Telephone Line Trail that are way out of spec for general accessibility - closing in on the end goal of this multi year upgrade of the T-Line in Groton State Forest!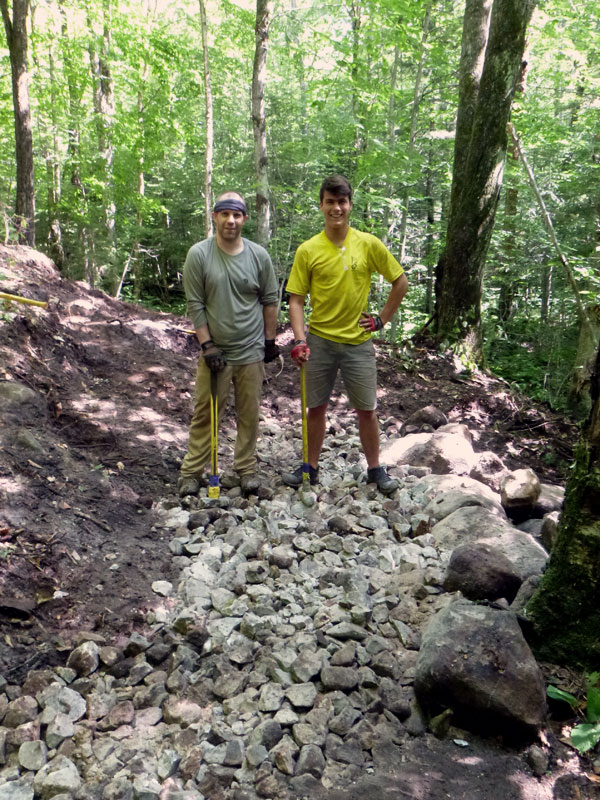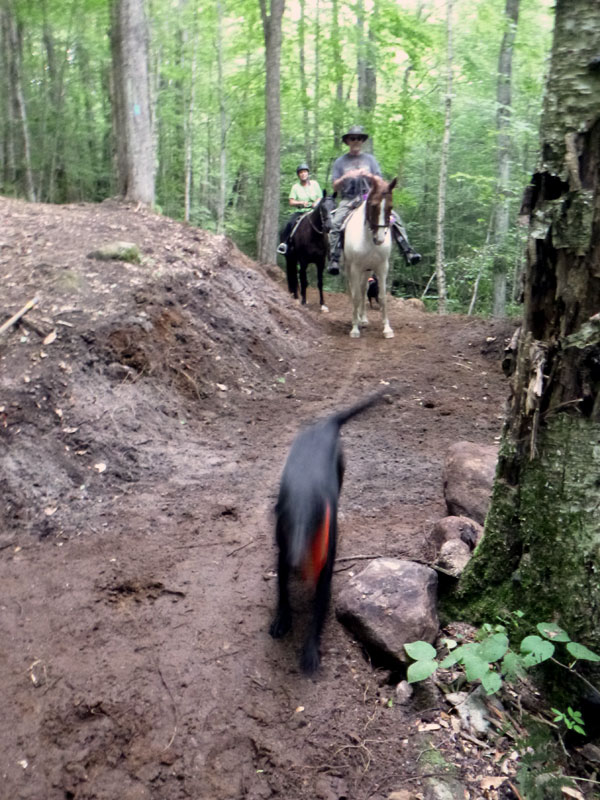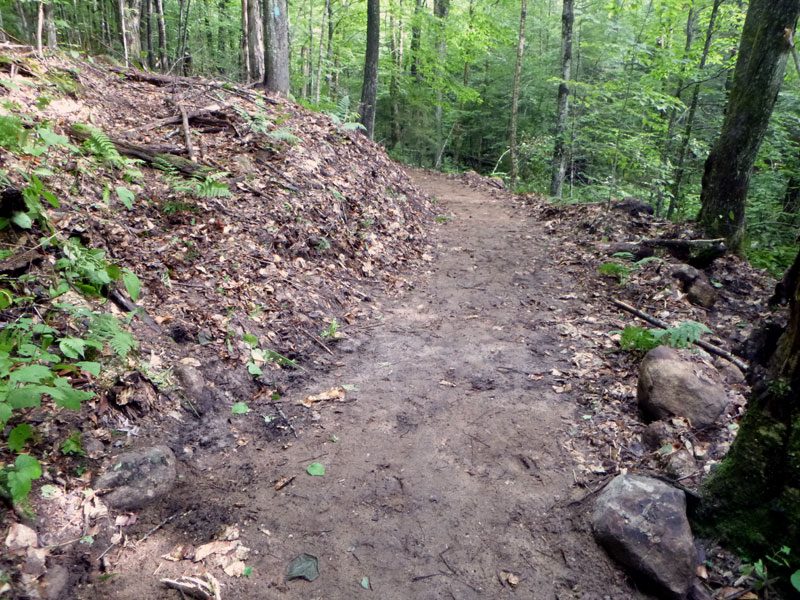 July 24, 2019
Laying down gravel through the dogleg on Johnnie Brook Trail - Jeff's new tractor comes through again, with only a very few homemade mods for dumping device attachment, surely not enough to void the warranty.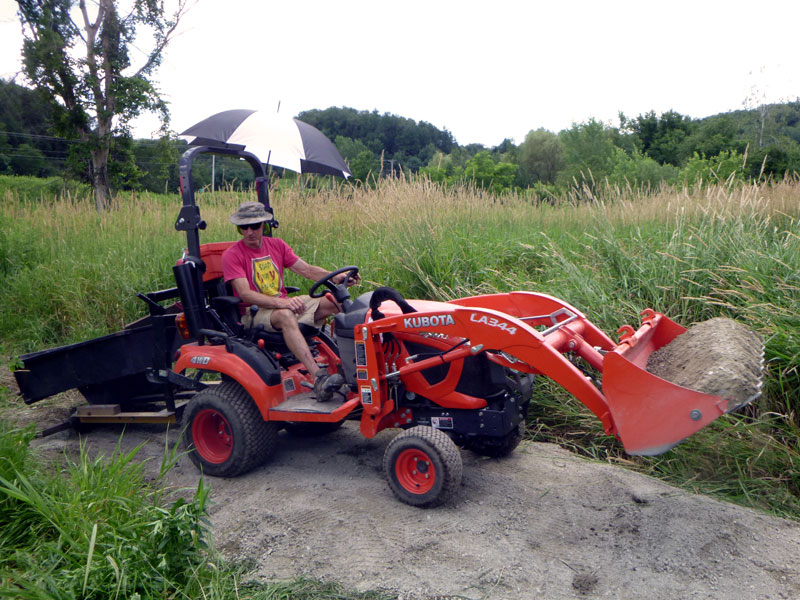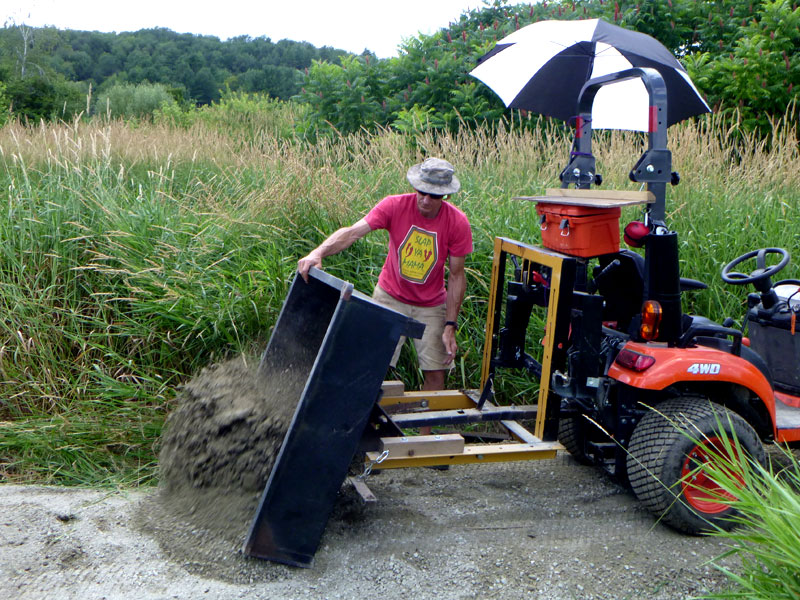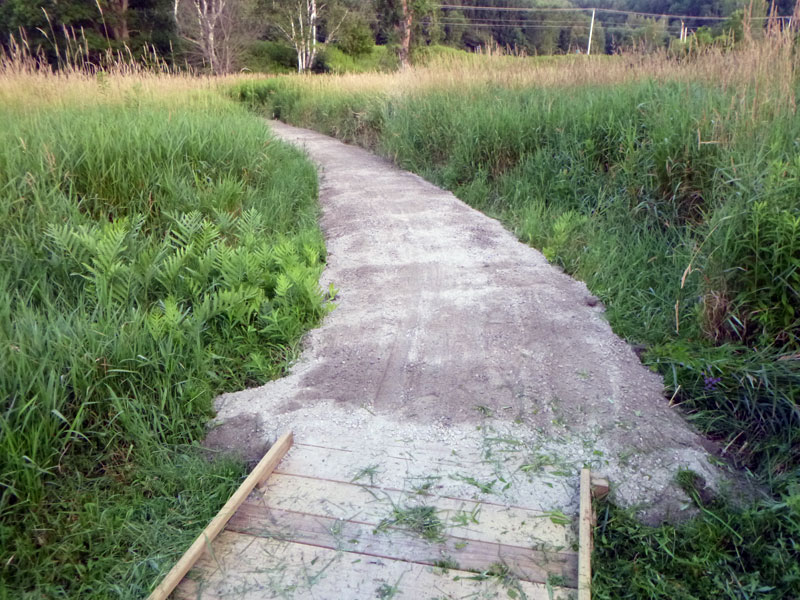 July 18, 2019
Setting stones for a strong foundation for the bypass around the big blowout of the railtrail in East Montpelier.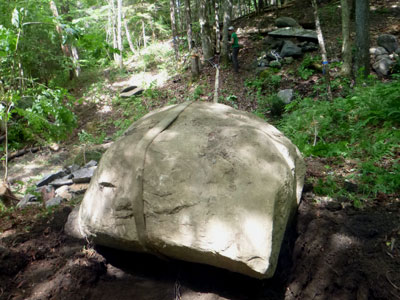 Work is ongoing periodically in July, August and September - give a shout to get involved, we're building two bridges and about 600 feet of new gravel path.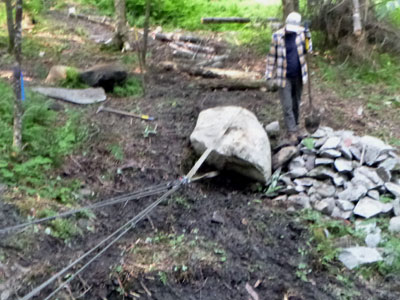 July 3, 2019
Johnnie Brook Trail in Richmond has a redecked dogleg boardwalk (easy for us to say). Next up, spreading more gravel in the remaining muddy sections, stay tuned. Lumber for the dogleg was purchased with membership donations to Cross Vt Trail Association - thanks everyone!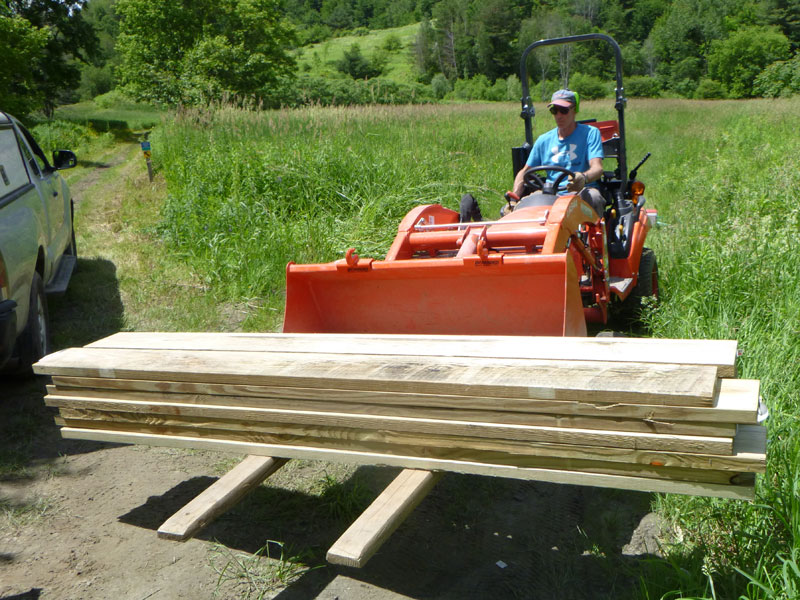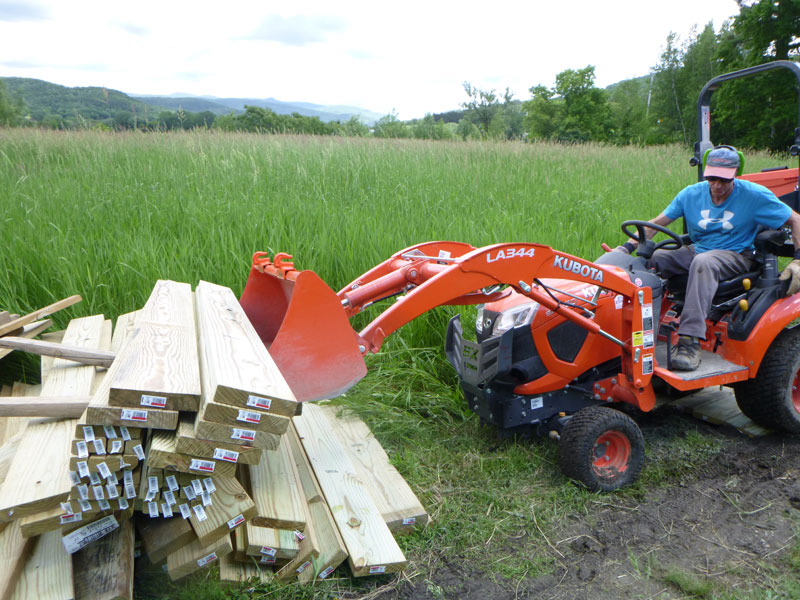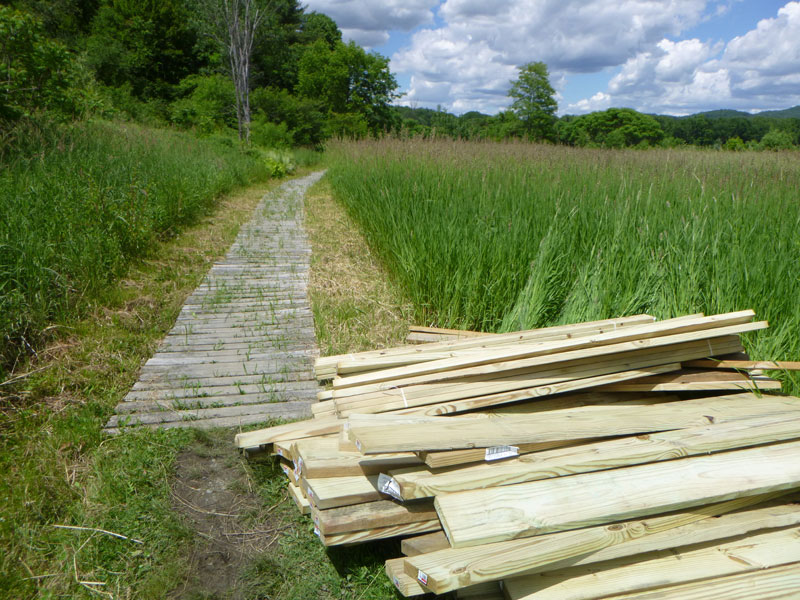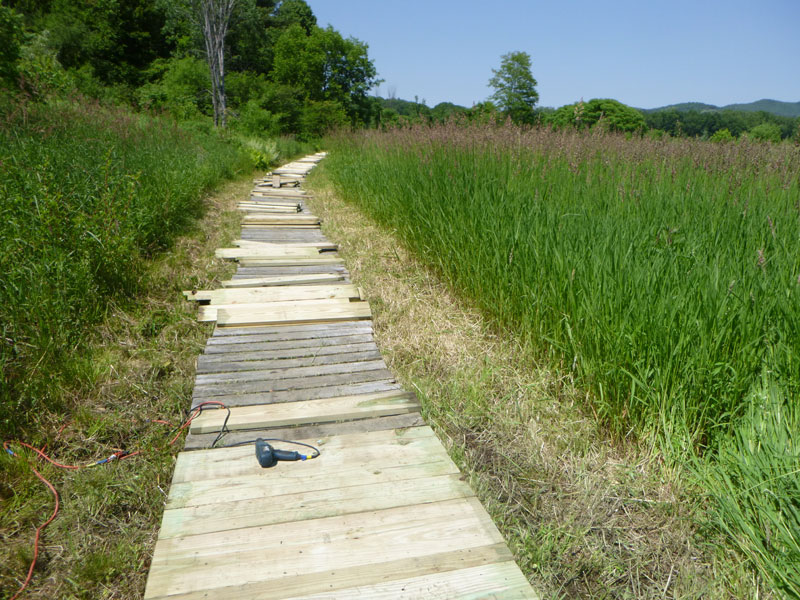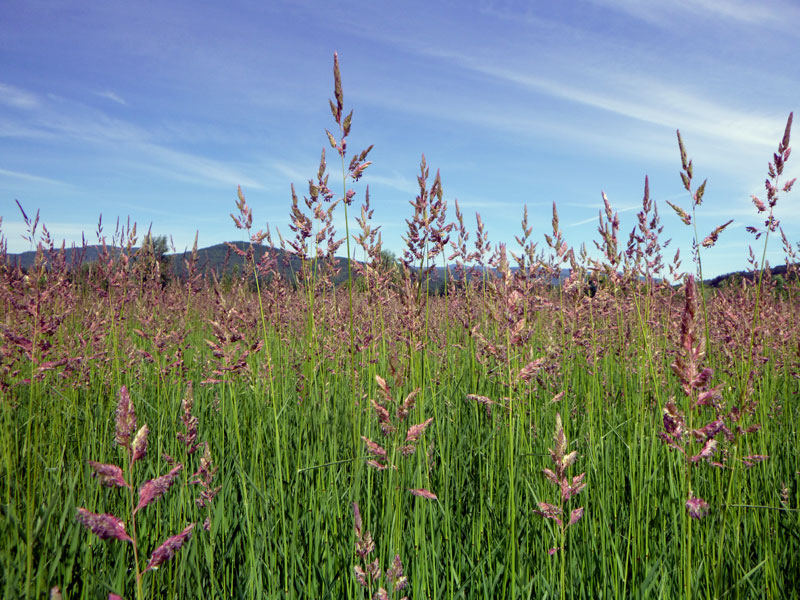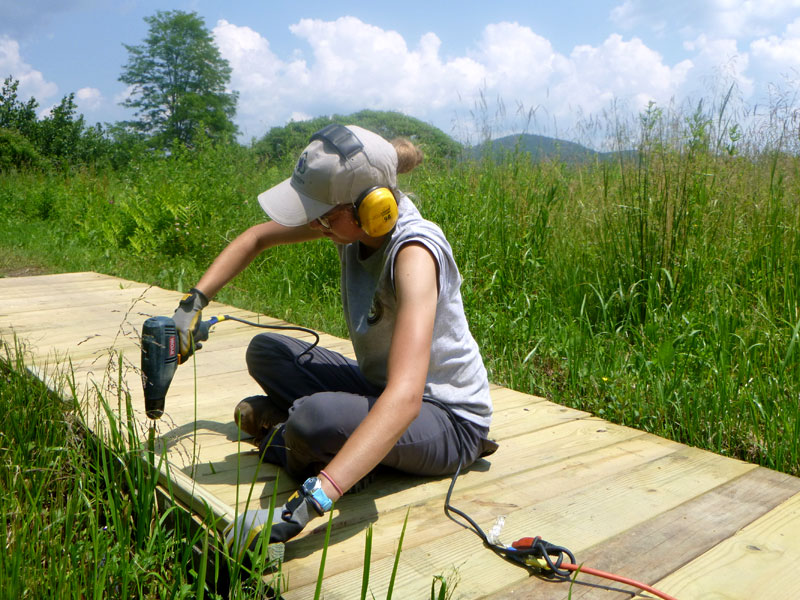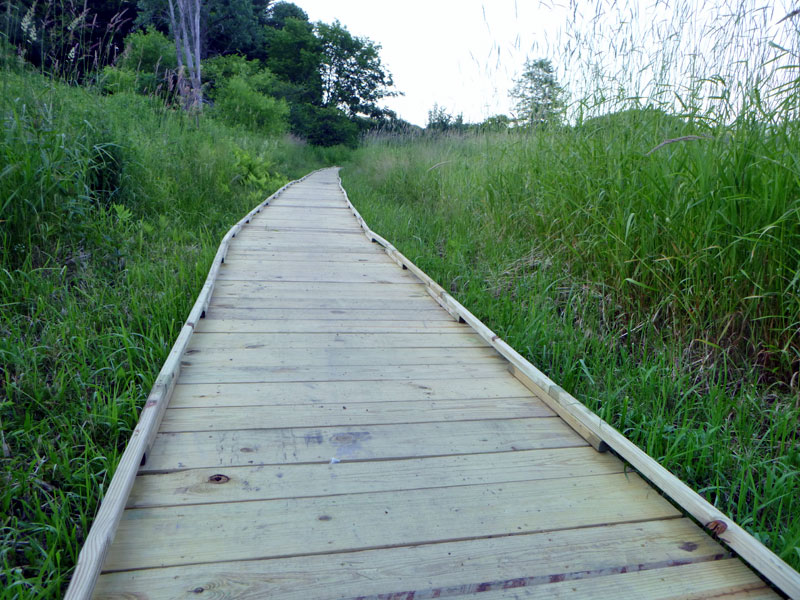 July 1, 2019
Good times at the Central Vermont Cycle Tour (an "Original Gravelgrinder") last Sunday. Over 100 riders of all ages enjoyed the scenic course and the home made food, while helping raise money to build the Cross Vermont Trail. Thanks everyone!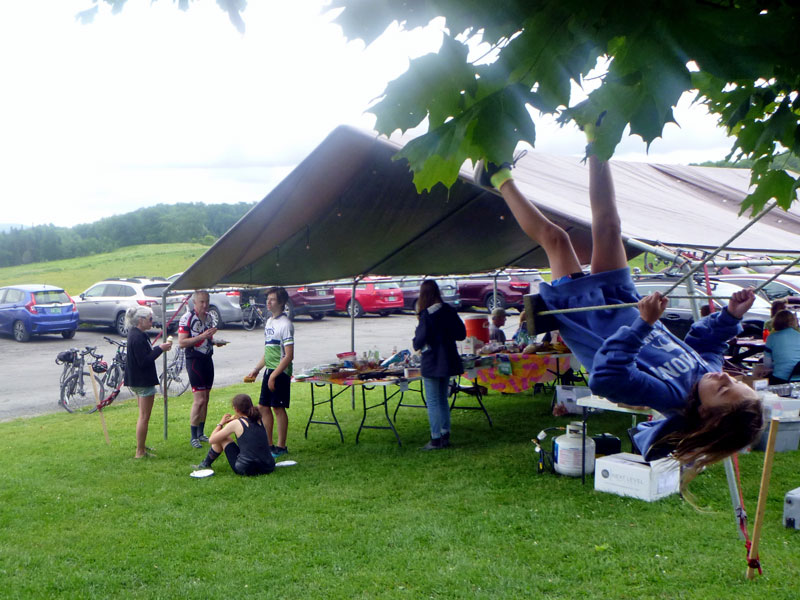 June 21, 2019
Repaired the storm damage to the Johnnie Brook Trail bridge, last weekend. This weekend, we'll be redecking the board walk on the 'dogleg' - you can join us!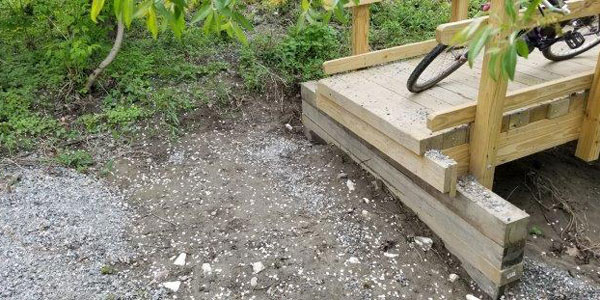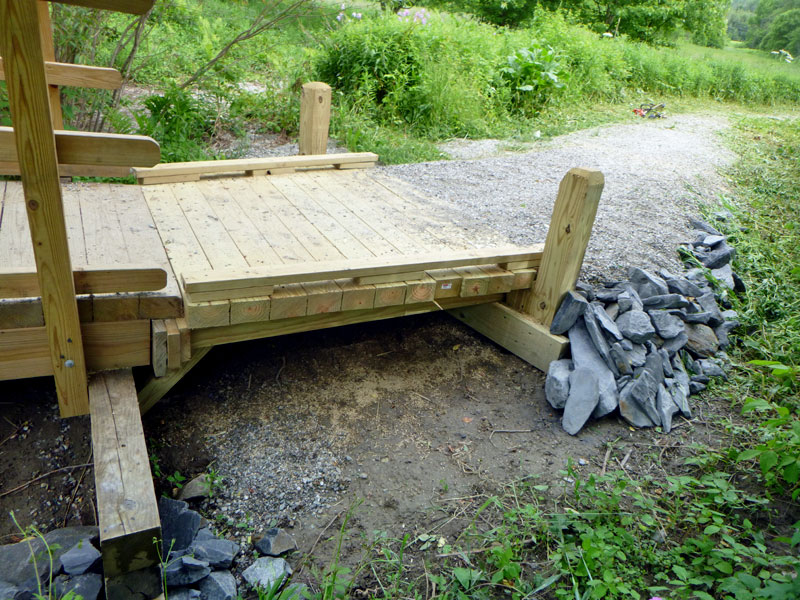 May 29, 2019
Staging rocks for the new bridge abutments at the Big Washout on the railtrail in East Montpelier, this past weekend. We'll be making the new bypass trail through the summer, stay tuned!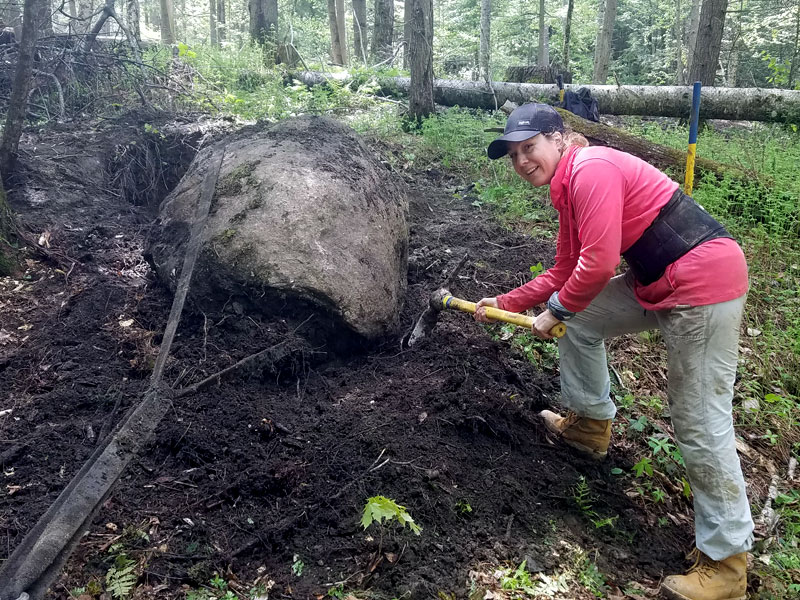 May 23, 2019
Summer trail building season begins.
Salvaging granite blocks from the Big Washout on the railtrail in East Montpelier. We're going to use them to make the abutments of the new permanent bridge here. Big thanks for a week of work by Americorps NCCC "Maple 5" crew!
Join us this weekend to keep the project moving - we'll be out there with volunteer work parties both Saturday and Sunday. Give a call for details, or just head east from the Rte 14 parking until you see a big pile of rocks.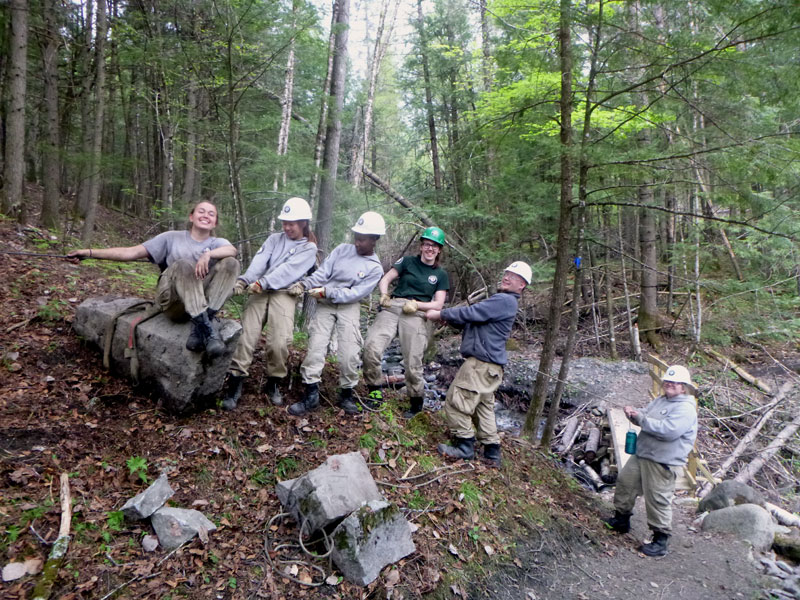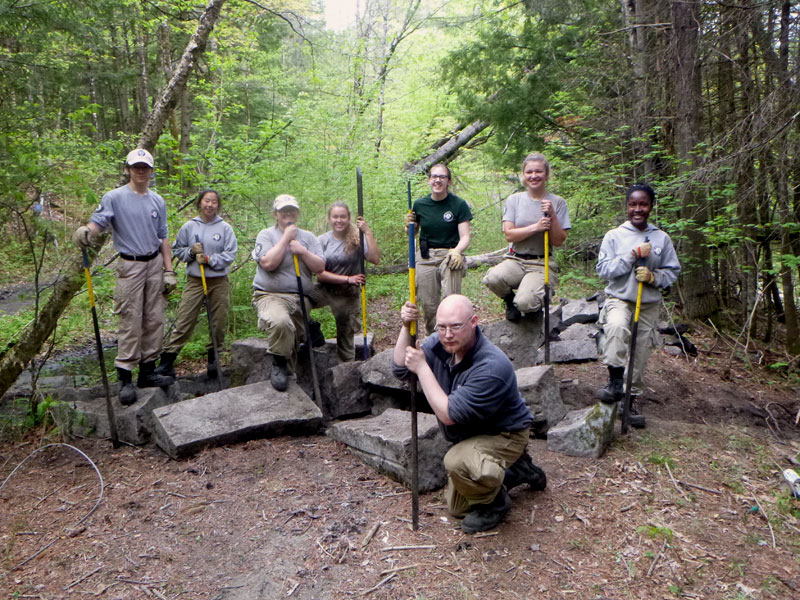 March 23, 2019
Spring begins, some news round up.
The mighty little temporary bridge at the Big Blowout on the railtrail in East Montpelier has actually lasted pretty well for another winter. Looks like it's going to make it fine until this May when the permanent repair is finally going to be built. You can help! Give a shout if interested.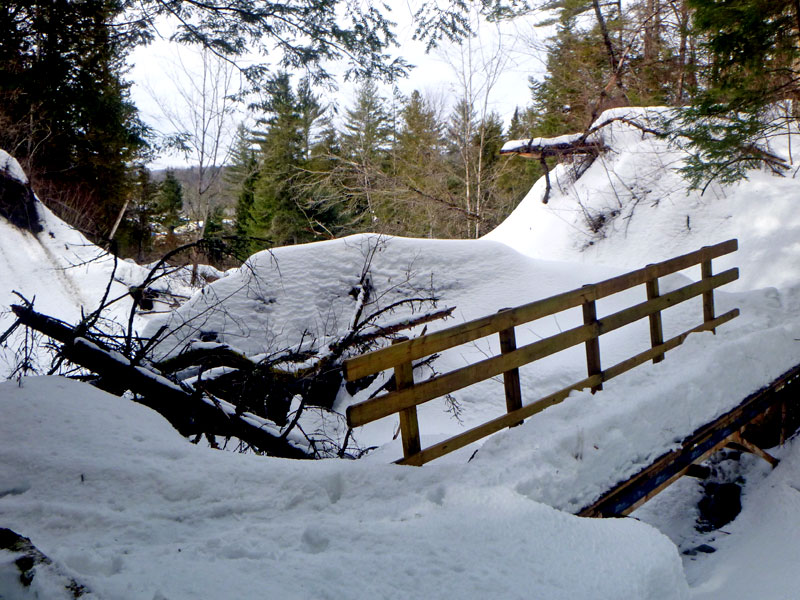 This winter also got closer to finally replacing the log bridge on Mallory Brook Trail, dragging down the cedars needed for the second stringer. You may say this has taken a while, but I remind you these logs were started from seed.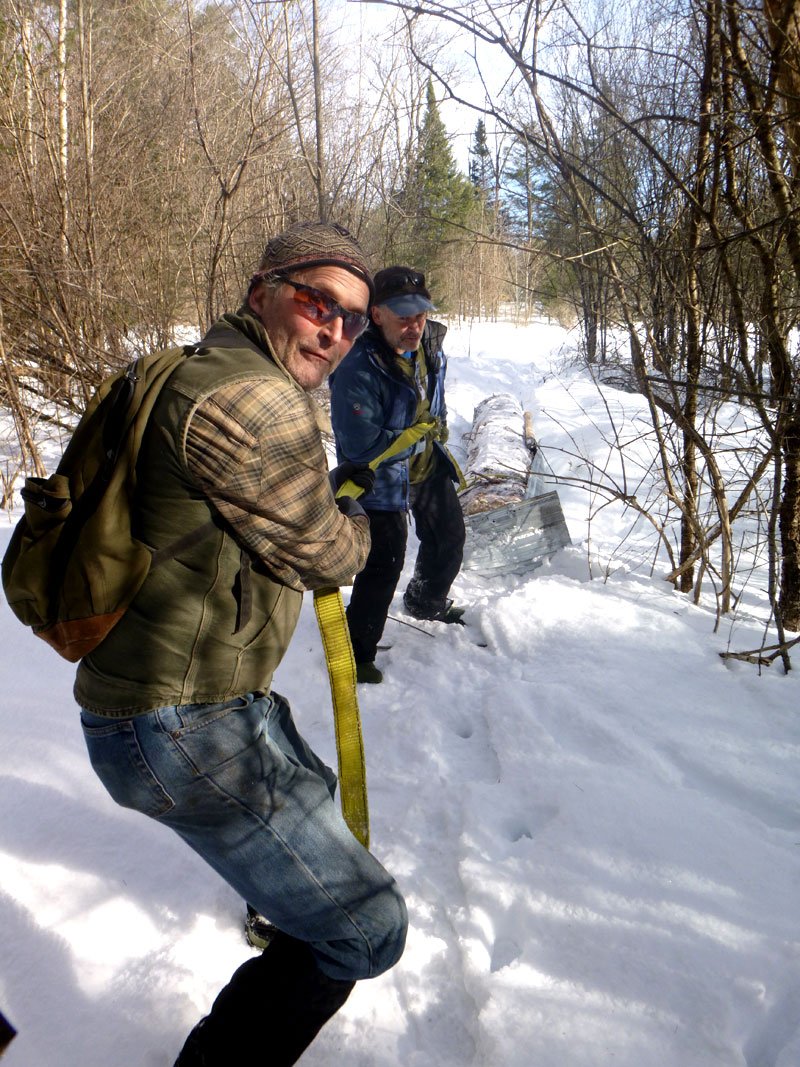 And the Montpelier Bike Path out alongside Route 2 and over to the Civic Center on Gallison Hill Road is really coming along; undaunted by neither rain nor sleet nor snow. We are on track to keep it going with the Cross Vermont Trail Winooski Bridge project, which will pick up where the Montpelier Bike Path ends and will continue to U-32 and on across East Montpelier. We're waiting for nice summer weather, though, not going to lie.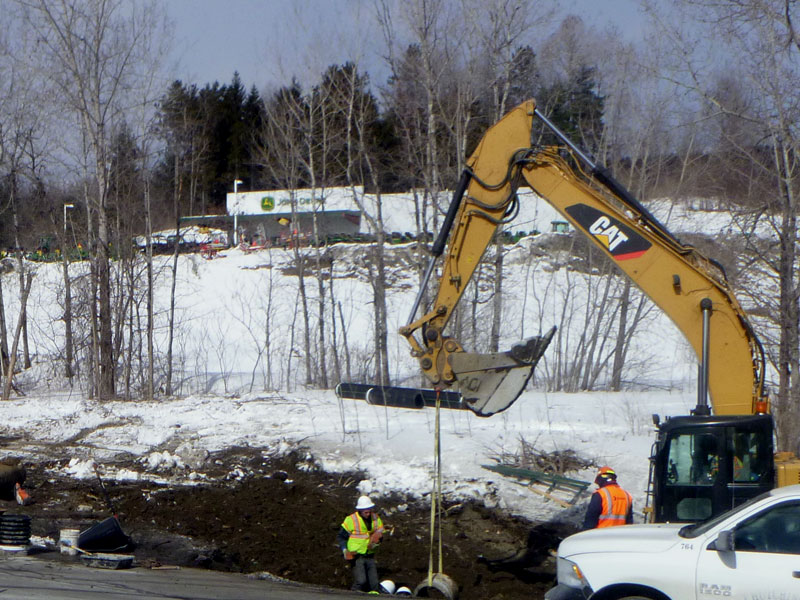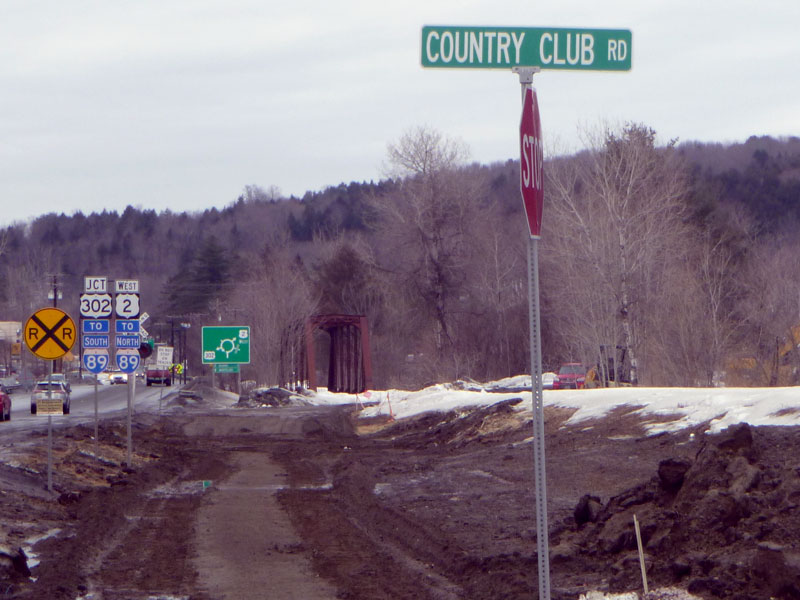 January 1, 2019
First Day Hike 2019 - good snow and good exploring at the Groton Nature Trail. Welcoming in the new year in the fresh air and celebrating state parks.
We can report that, based on our observations while hiking around all of the nature trail interpretive stations, that there are numerous very large boulders in Groton State Forest, which seem to be somewhat out of context and so we judge that they probably rolled into there current positions from elsewhere, but that all this likely happened long ago as indicated by the amount of moss seen at present.
Unlike all of us in the New Year, no moss gathering for us! Or maybe just a little.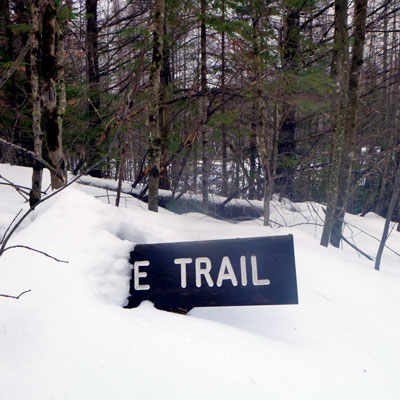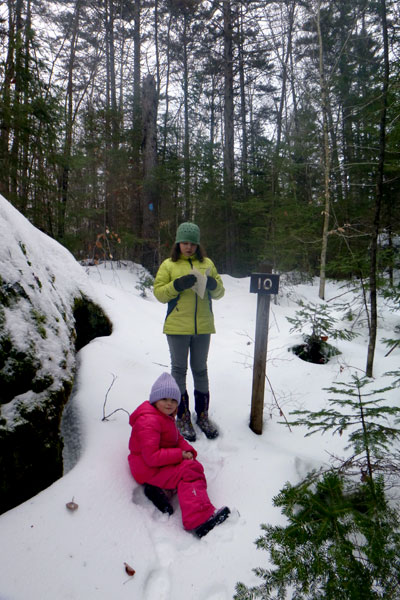 December 20, 2018
Our Annual Appeal - help build new trail in 2019.
I have to admit, it was a fun year for trail projects in 2018, and 2019 is shaping up to be even more meaningful. Last summer, with our expanded Americorps crew and many volunteers, we tackled significant trail improvements across the state ~ [and here I'm going to avoid the phrase "but we didn't finish" and use instead something like "and there's plenty more to go!"] ~ "and there's plenty more to go!"
As soon as the snow melts next spring, we will be picking right back up on projects in Wells River on the railtrail, fixing "the big washout" in East Montpelier, and finishing the Johnnie Brook Trail project started last fall.
But even bigger than that, we will be working through the winter to prep all the final "under the hood" work needed to proceed to the final construction and break ground on the big Winooski Bridge project and trail relocation off of Rte 2.
Regular donations from folks like yourself - all of us who use and value community trails - are the glue that holds together the whole enterprise. Your donation of any size will be leveraged by, and allow us to make use of, larger funding grants that have matching requirements, supplying tools and materials to volunteer workers, helping students learning out on the trail in class projects, and much more. Thanks again for your help and participation!
Read more in a our full annual letter here, or call anytime with thoughts or questions.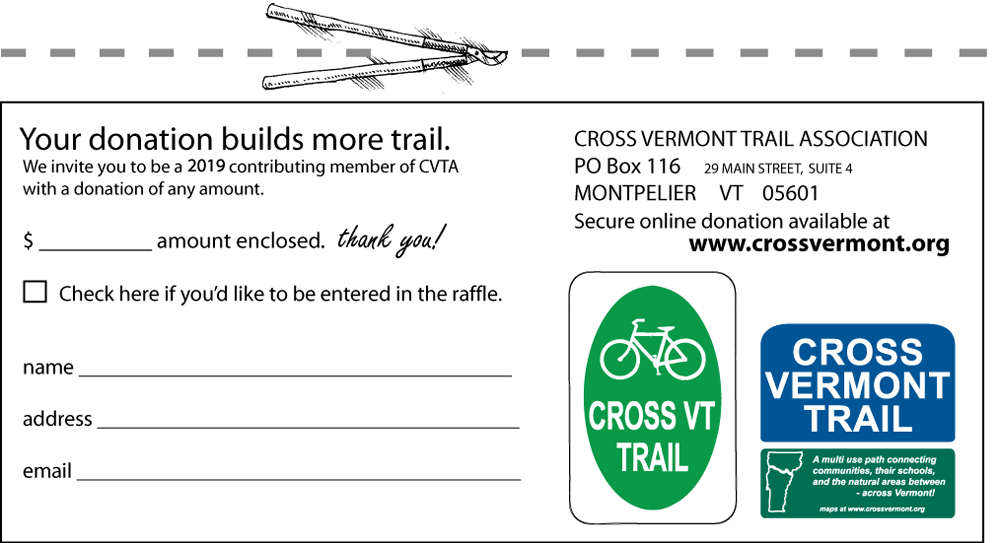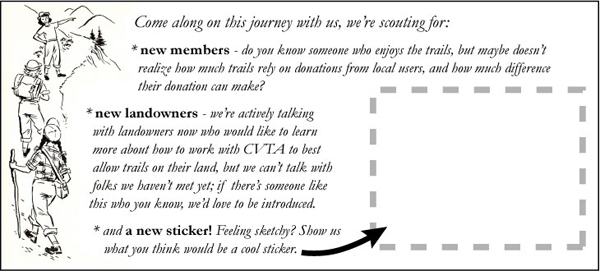 Cross Vt Trail WINOOSKI BRIDGE timeline, budget and plan.
We have exciting news to share about progress on the Cross Vermont Trail Winooski Bridge and the big project to "get the trail off of Rte 2" - we are on track to be breaking ground in 2019. This is the largest project we will ever undertake and the keystone to our statewide route. This past year has seen many long sought milestones finally achieved - we have complete engineering plans, we have all the various legal agreements with landowners in their final forms, and we are working through the last of the permitting applications this winter.
And, yes, we are continuing to raise the final money needed to build the entire project. The whole thing will cost over one and half million dollars - most of which will be coming from larger grants - but at least $250,000 has to come from local donations. To date we've received $200,000 in local donations, and have just $50,000 to go!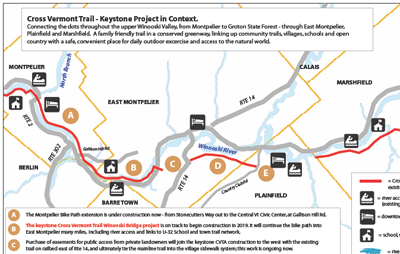 November 16, 2018
Setting aside the sysipheans for another season, today switched over the Cold Brook Path from summer non-motorized use to winter snowmobile trail maintenance. This path is a 'go around' generously allowed by Town of Marshfield and neighboring private landowners, to bypass a section of the old railbed that can't be used as a trail - east of Nasmith Brook Rd.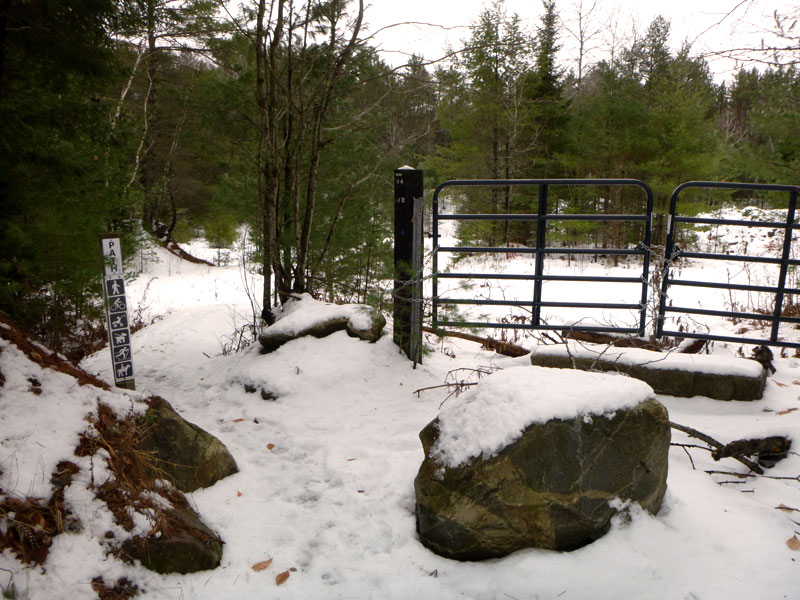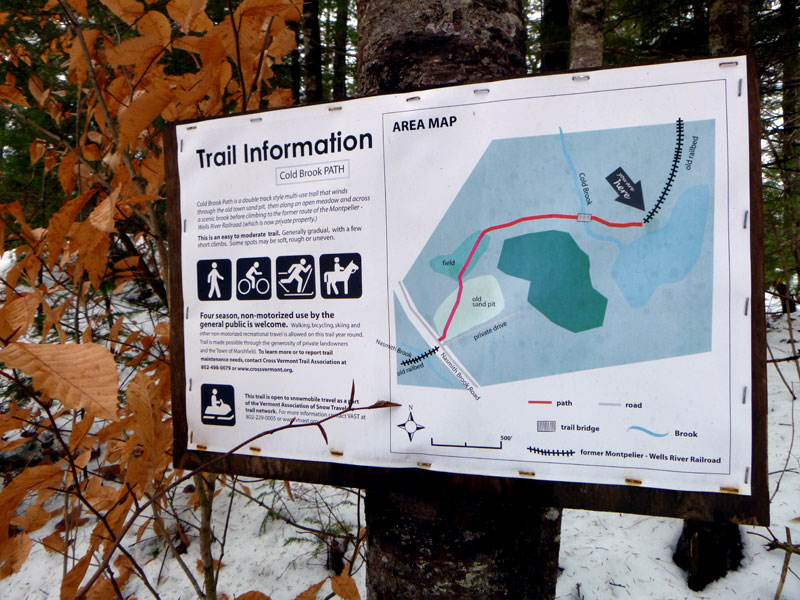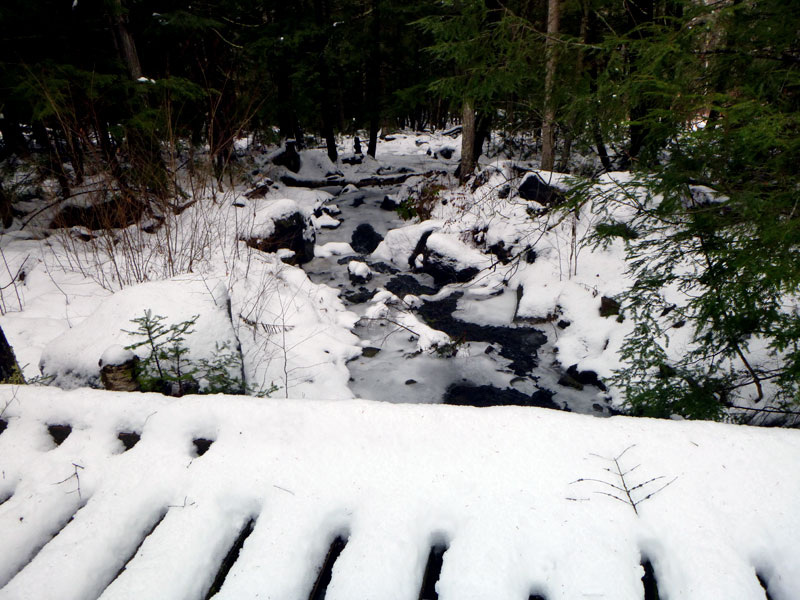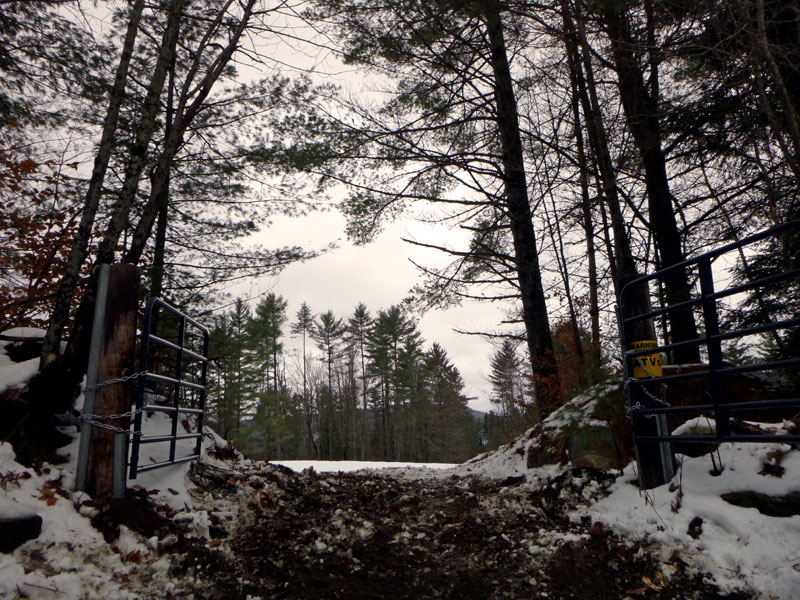 November 20, 2018
The Montpelier Bike Path construction from Stonecutter's Way out to Gallison Hill Rd is well underway. The Taylor St project gets all the press, with building demolitions and parking garage ponderings - but off in the woods, out past Pioneer St, across the river from Route 2 the long planned trail construction beside old railroad is emphatically and finally moving.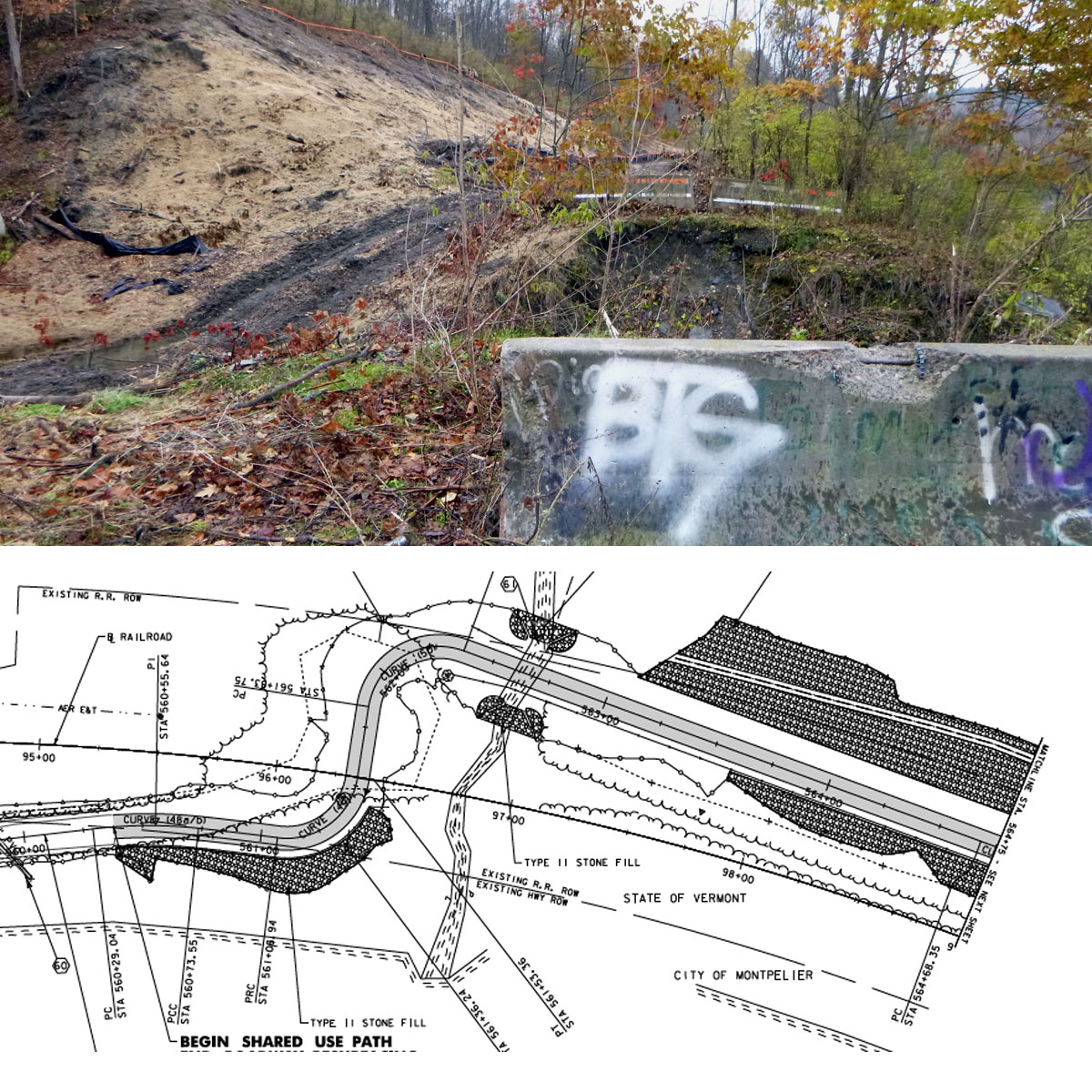 This construction will tie directly into the Cross Vermont Trail "Winooski Bridge" project at the base of Gallison Hill Rd, across from the Civic Center (ice rink). We're hustling now to get our own project ready to start construction next summer, so that everything can be connected up together at the same time. Stay tuned for updates later this winter, it's third and goal.
(For larger images, right click and choose "view image" - or whatnot - to read the fine print engineering, it's kind of cool.)
November 18, 2018
Hey we got one of those big checks again! Thanks to Outdoor Gear Exchange for a donation to repair The Big Washout on the railtrail in East Montpelier. We've also received donations for this project from Oakland Foundation, North Country Federal Credit Union, Washington Electric Coop, and Ben & Jerry's Foundation.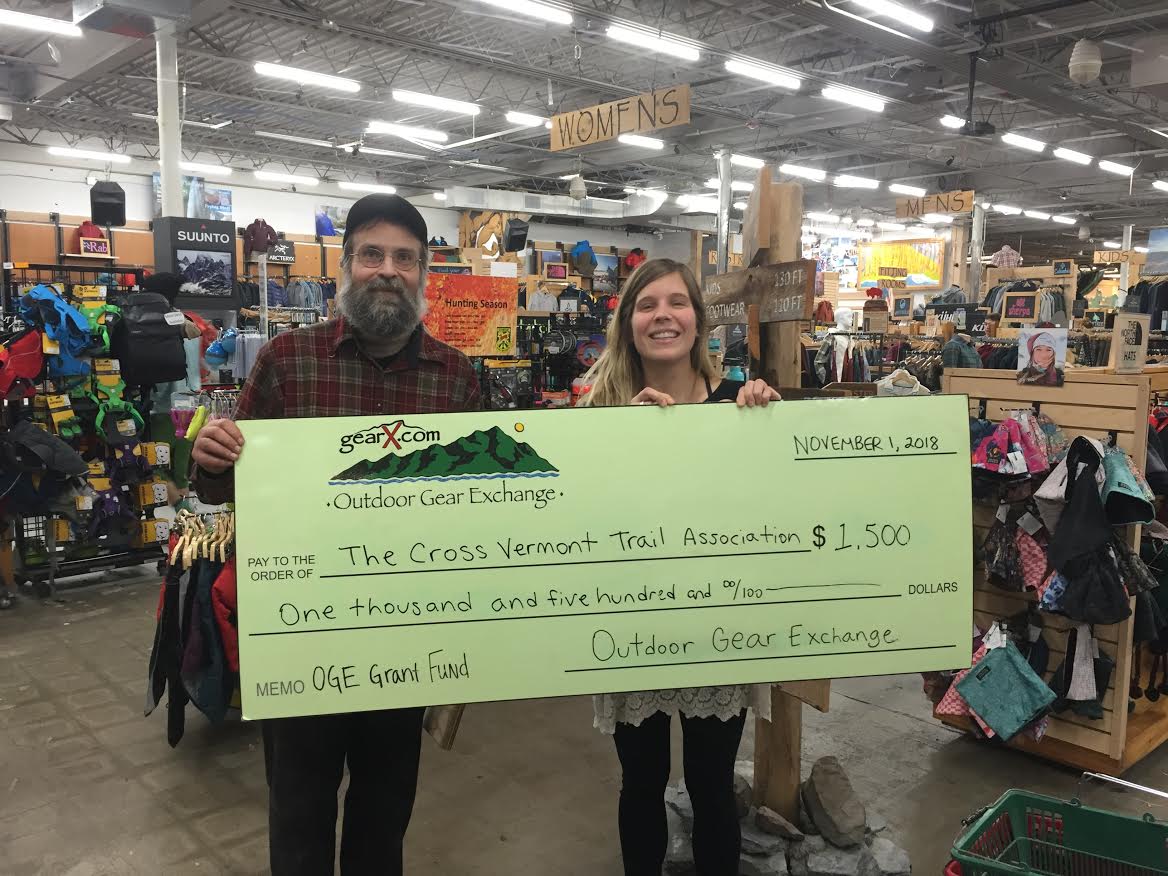 The Big Washout happened during the May 2011 storms when the railbed was washed out by a brook that had been throttled down into a small culvert. The fix was long delayed, but this past year CVTA secured a permanent easement allowing us to finally go ahead and make a new trail bypassing the problem spot - with a new, more sustainable trail using a bridge. We're also doing erosion control on the old railbed and reestablishing the riparian forest there. (This all is on Map 5 of the Cross Vt Trail route.)
The whole thing is going to cost about $13,000. With the donations received so far, we are half way to that total. We're aiming to finish fundraising this winter and build the new trail next Spring. And yes, we know what you're thinking - "whose going to risk their luck crossing a $13K bridge" - and so, to you we offer to make a slightly nicer bridge for $14K (with your contribution . . . ).
Any way, thanks again to OGE, Oakland, North Country, WEC and and Ben & Jerry's - and stay tuned, more to come.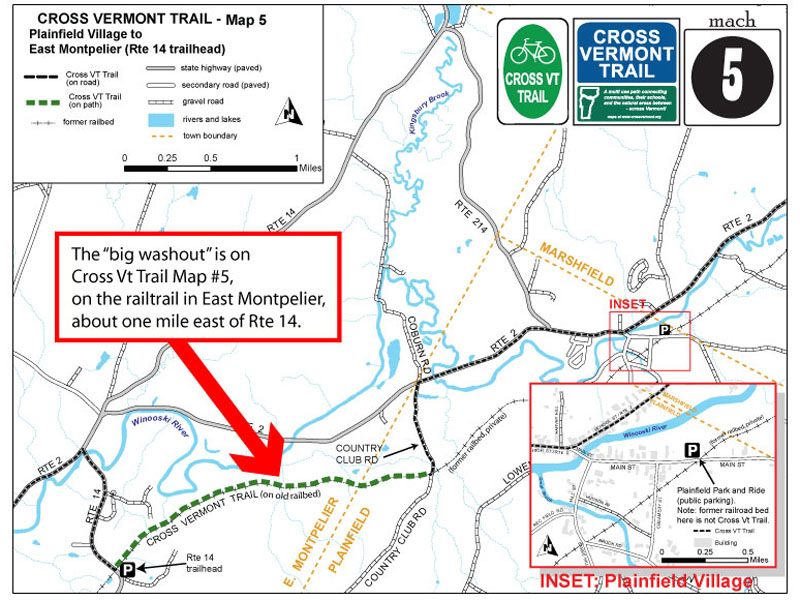 November 10, 2018
The Johnnie Brook trail bridge big rebuild is fully open. The hounds sniffed it right out.
We bought the lumber and hardware with generous donations from Essex Rotary, the Town of Richmond Conservation and Trails committees, the Green Mountain Hounds - and from individuals like you, thanks everyone!
This is on Map 10 of the Cross Vt Trail route, in Richmond. But wait there's more, next up will be freshened deck on the dogleg boardwalk (so called) and last regraveling the remainder slick spots - and the long and winding post Irene reboot will be done. End is in sight - as much as next Spring is ever in sight?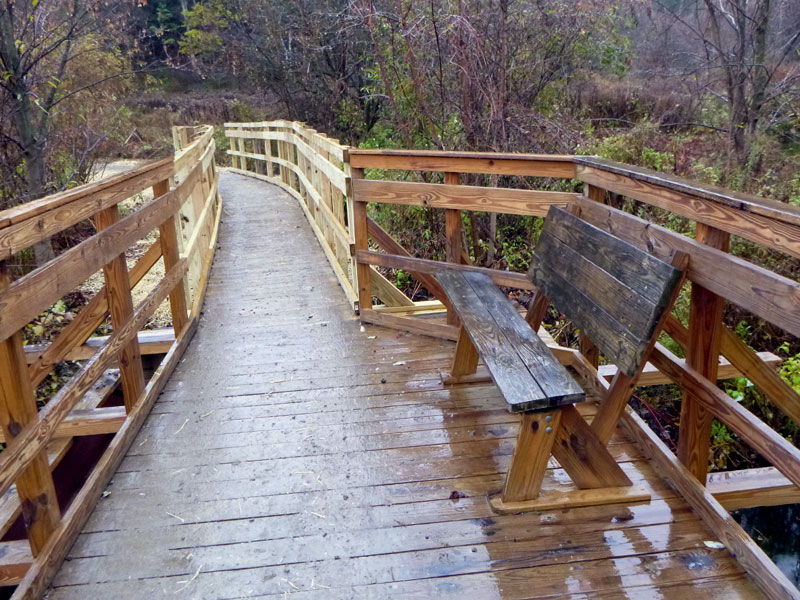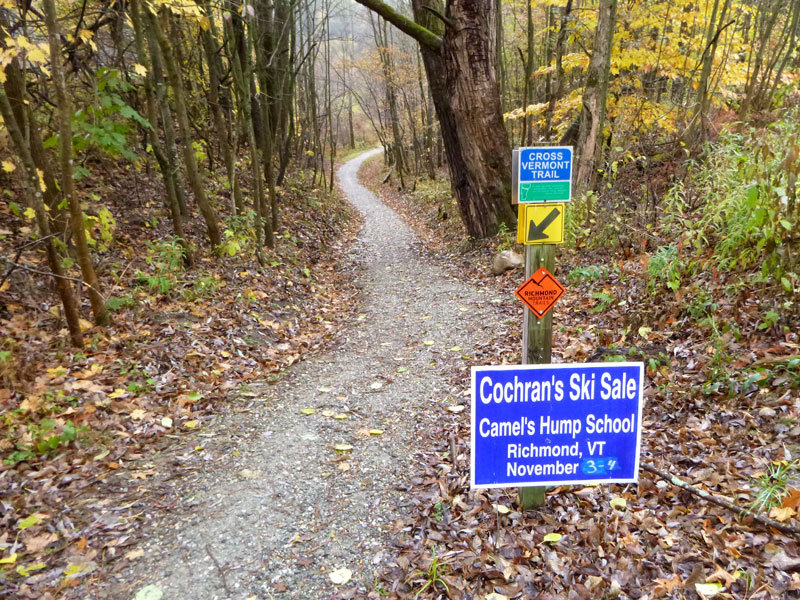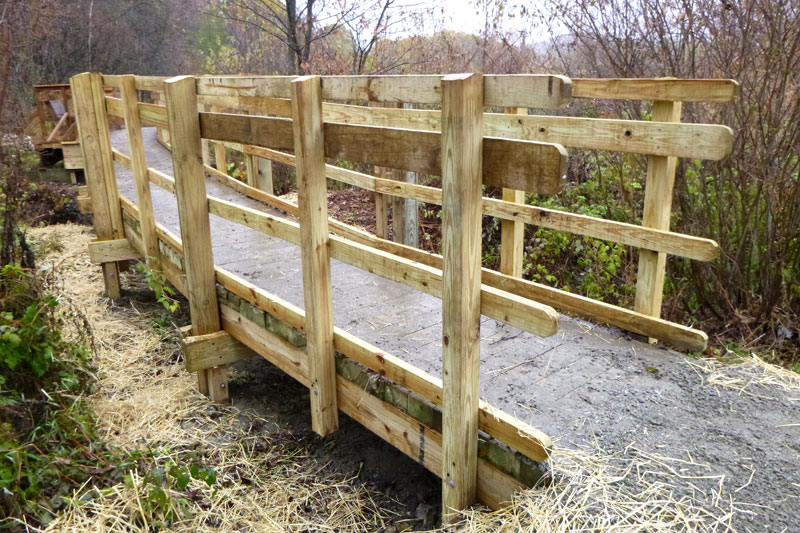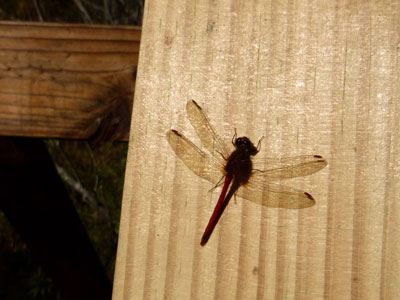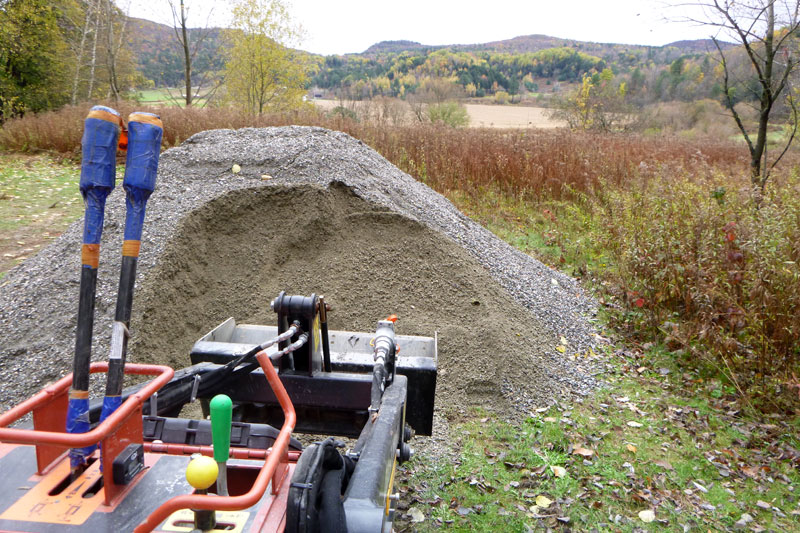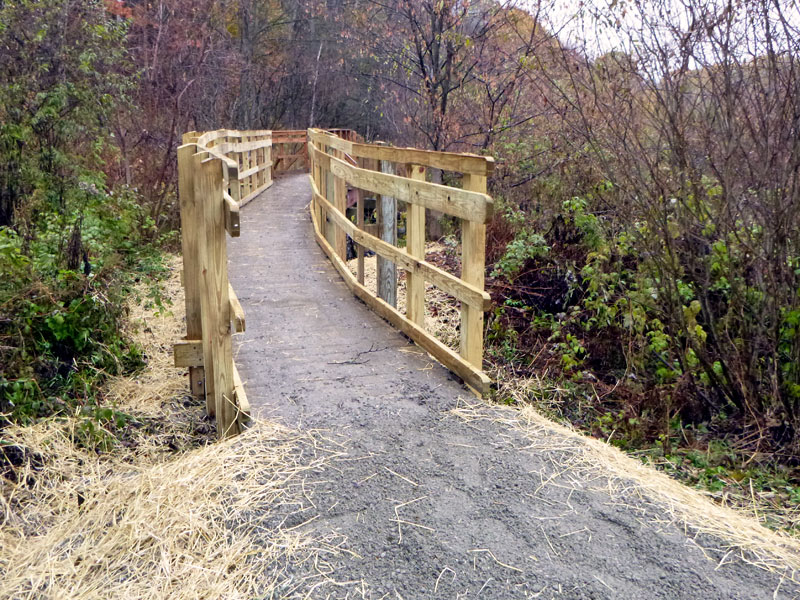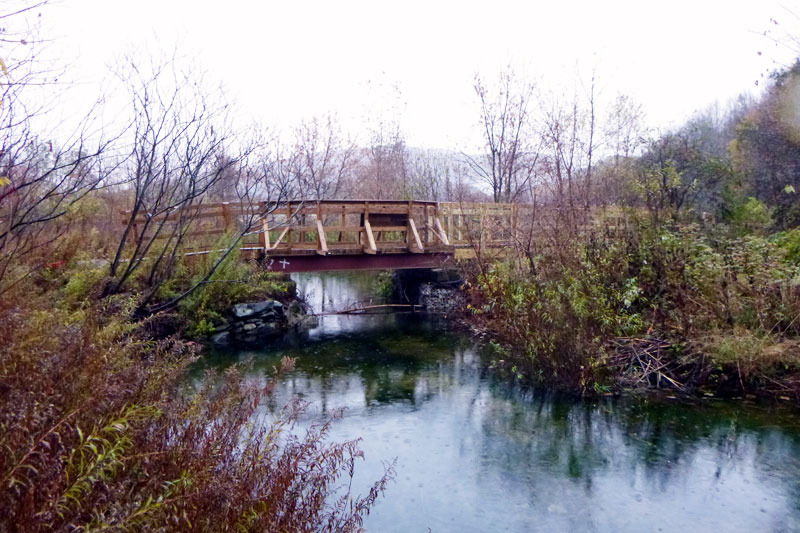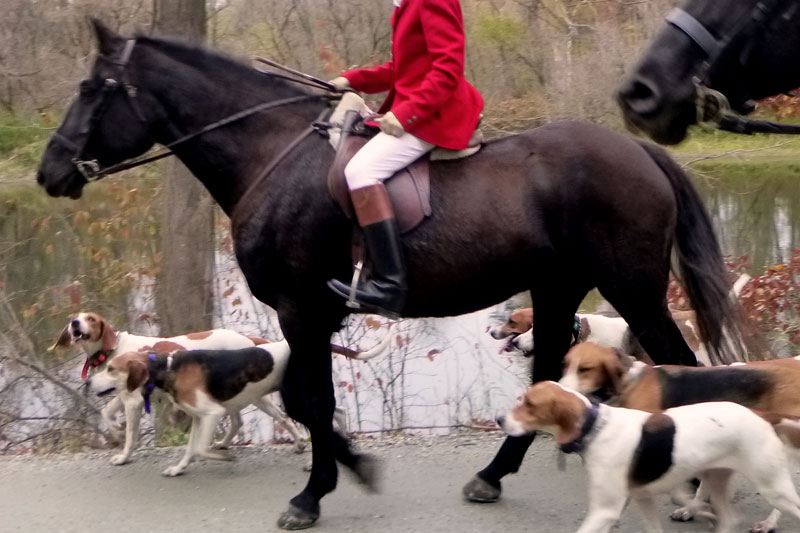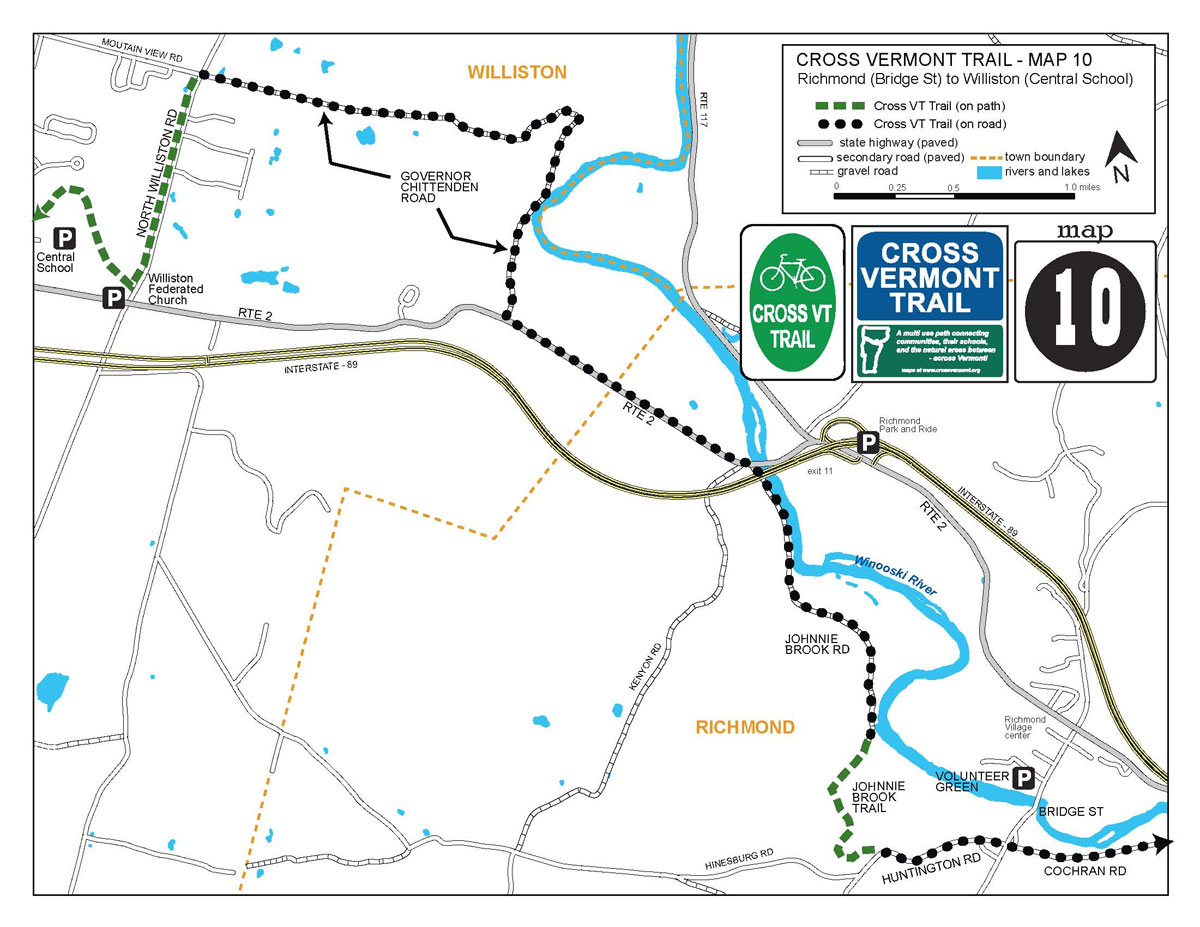 November 4, 2018
Beefing up erosion control check dams yesterday with student volunteers from Norwich University; a stitch in the nick of time.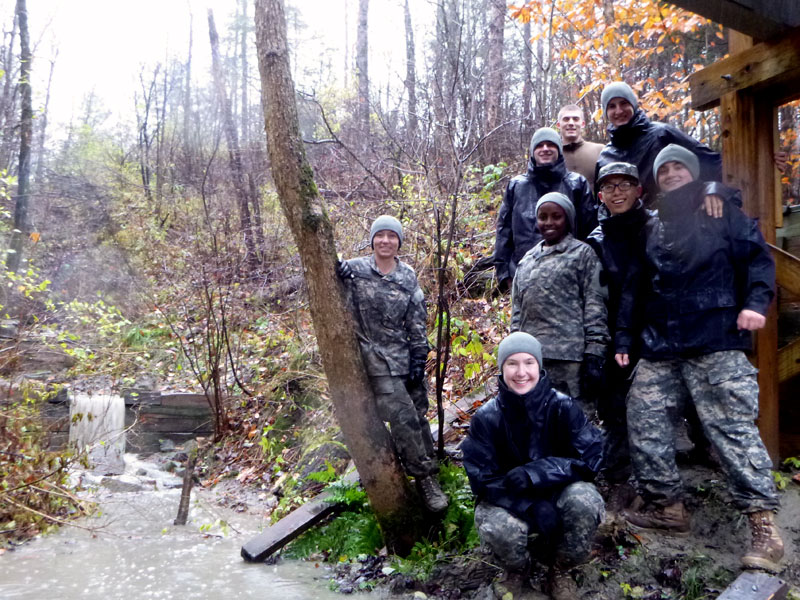 October 21, 2018
Rails are up on the new approach to Johnnie Brook bridge in Richmond. Next, bring in a bunch of gravel to ramp up and match the new bridge deck . . . until then careful on your bike, there's a big step at the end of the bridge.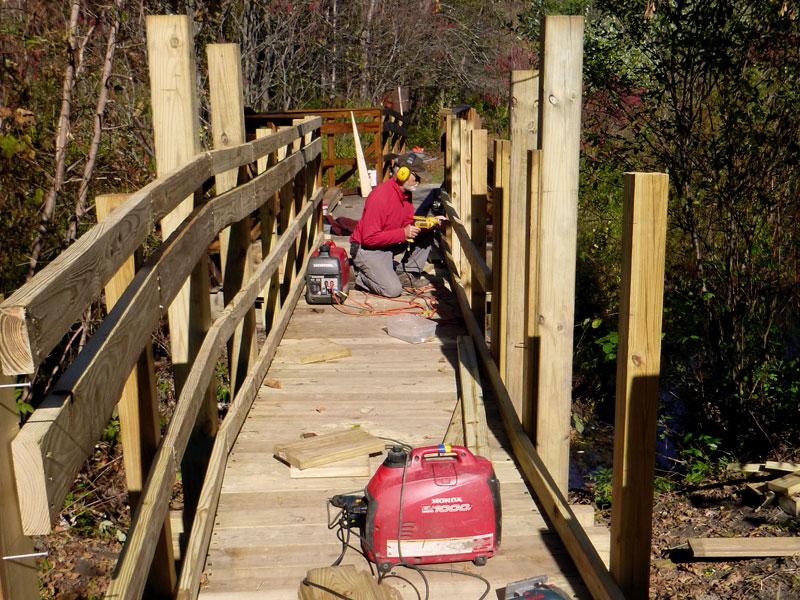 October 21, 2018
We come in peace, and to learn of your ways. Despite appearances. Finished off the tree transplanting along rail trail in Wells River this weekend. (To define and buffer the trail and counteract noxious invasives.)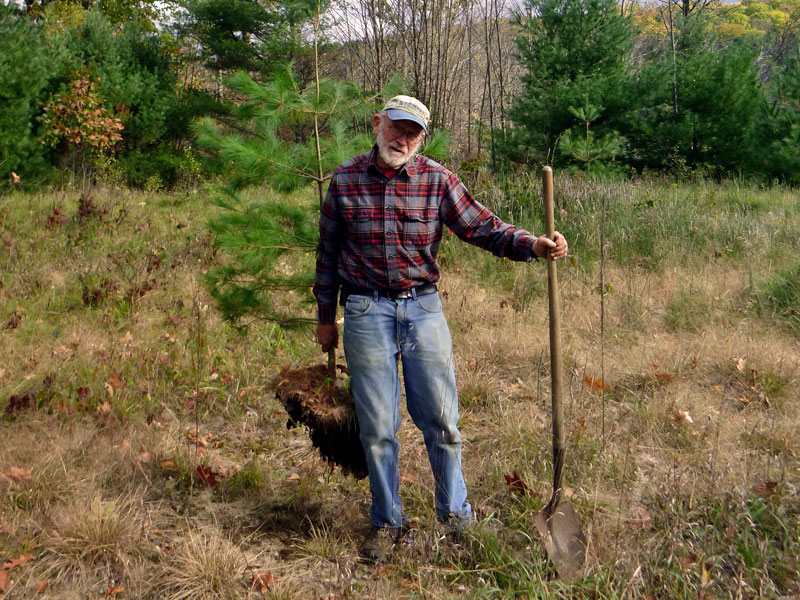 October 15, 2018
Take me to your cedars. Tree planting along the rail trail in Wells River this past weekend - to define and buffer the trail, to counteract noxious invasives, and to appreciate the feel of black dirt between our fingers.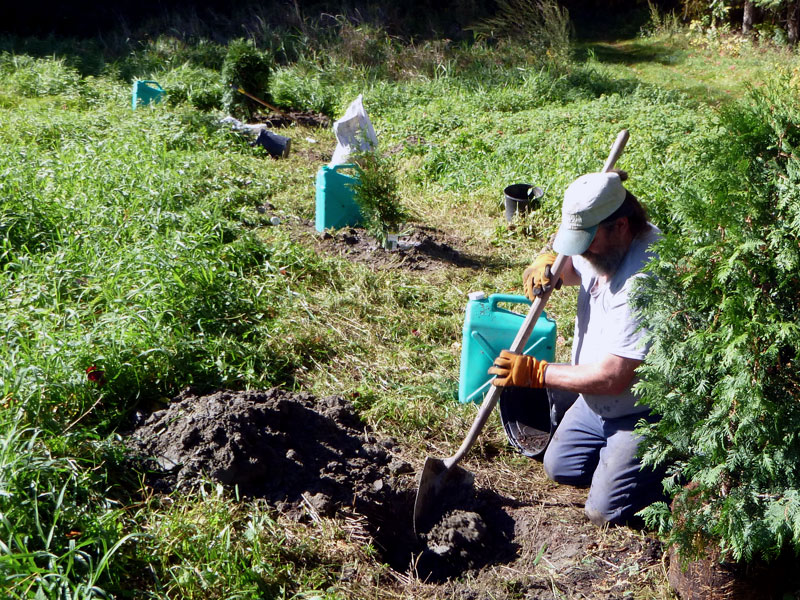 October 10, 2018
Closing in on the end game for the Johnnie Brook Trail Bridge Big Rebuild. Phew, this trail has gotten pretty popular, having to stop work often to reassure bikers and dog walkers "Sorry, it's almost done, just need to add a few more alligators to the moat!"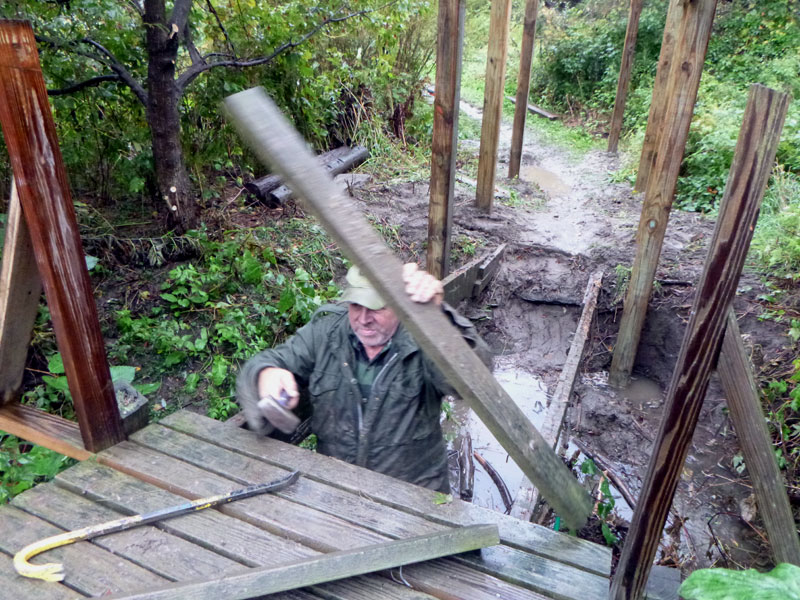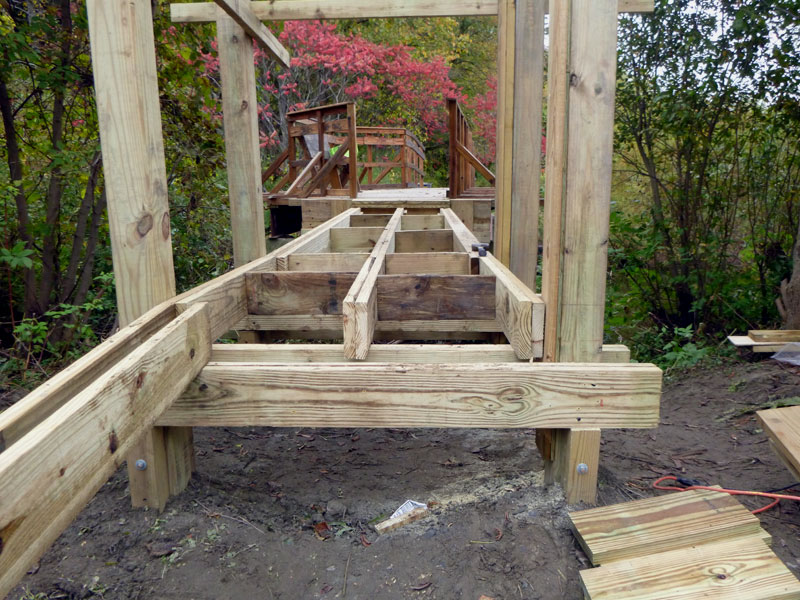 September 29, 2018
Beautiful day for 21st annual Fall Foliage Ride - and go figure the whole thing wrapped up at a classic car show at Blue Mt. Union, twofer!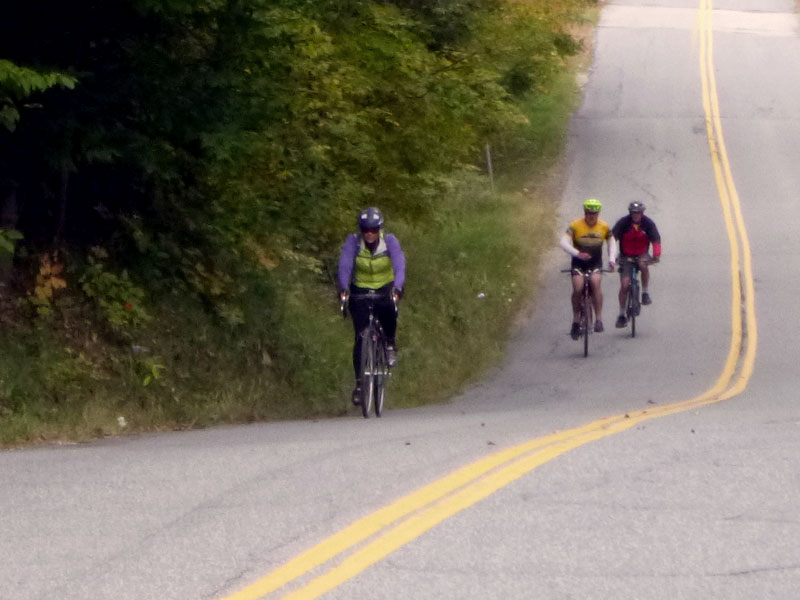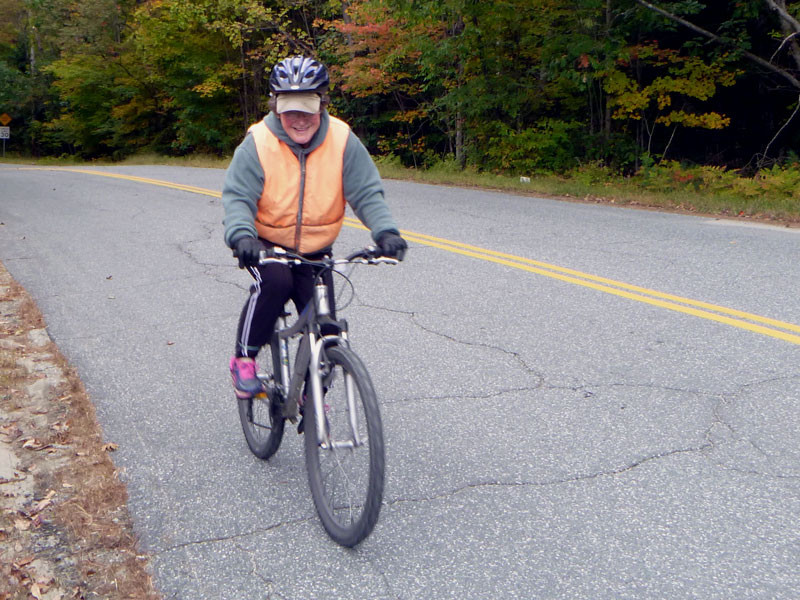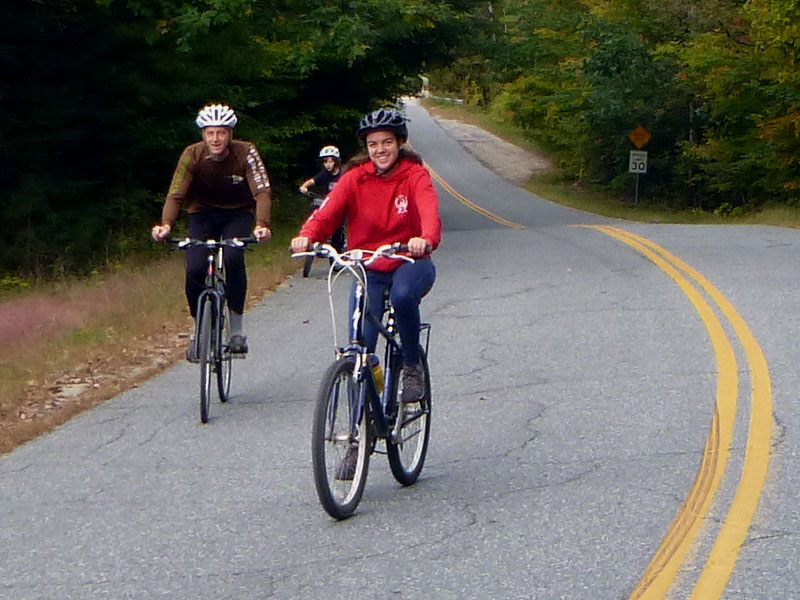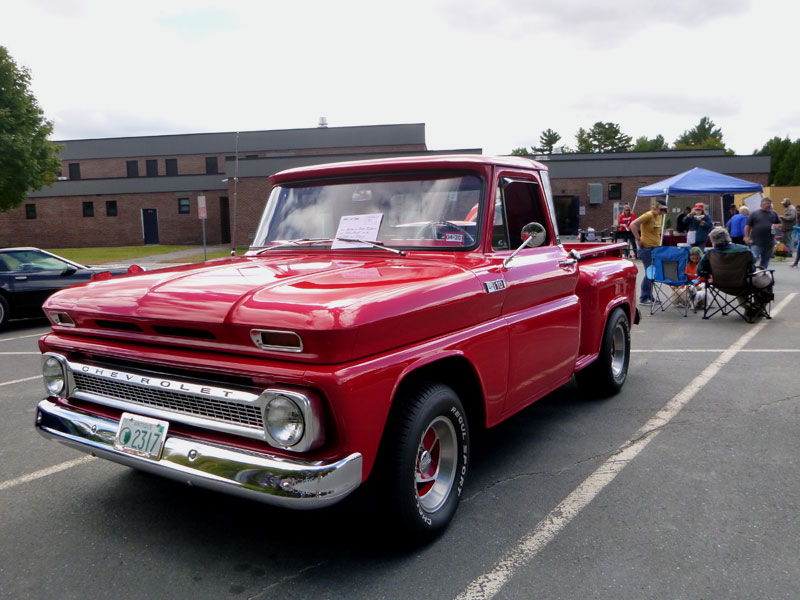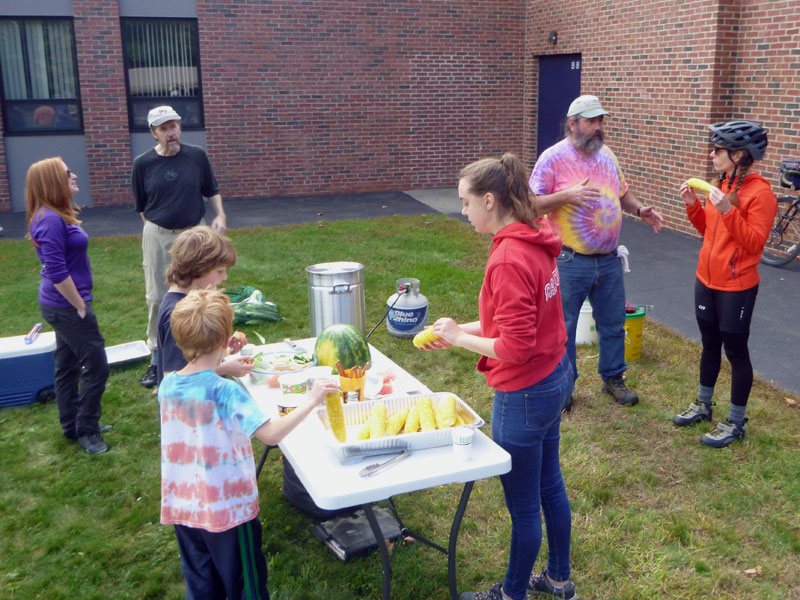 September 10, 2018
Great day at the first annual Groton Forest Trail Marathon. 100 runners, lots of smiles, even on the pretty tough course that flows from rail trail, to bouldery shorelines, to multi-use trails, and over three mountain peaks. Great to see so many people out enjoying the trails we've been helping to build and connect together!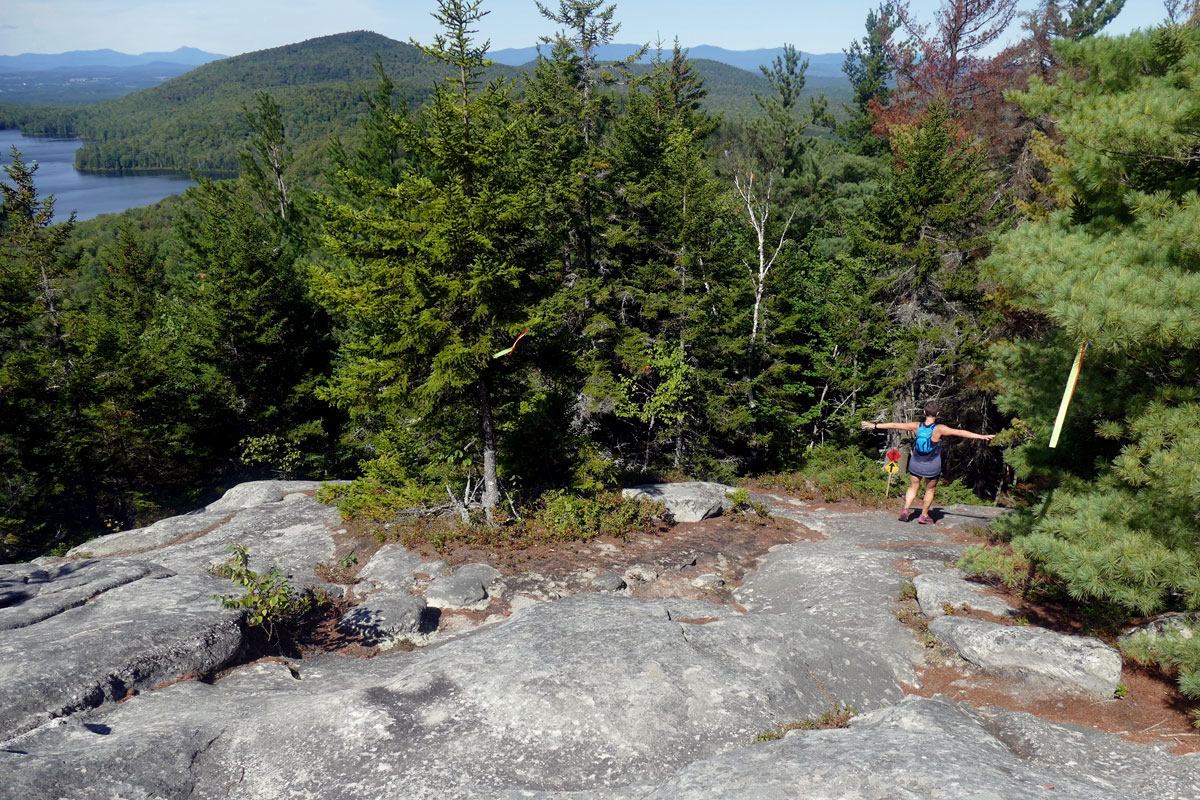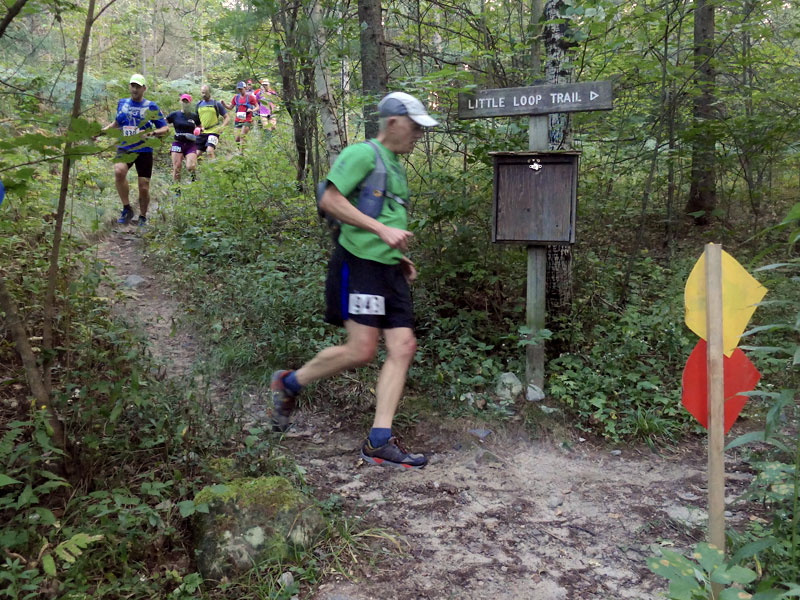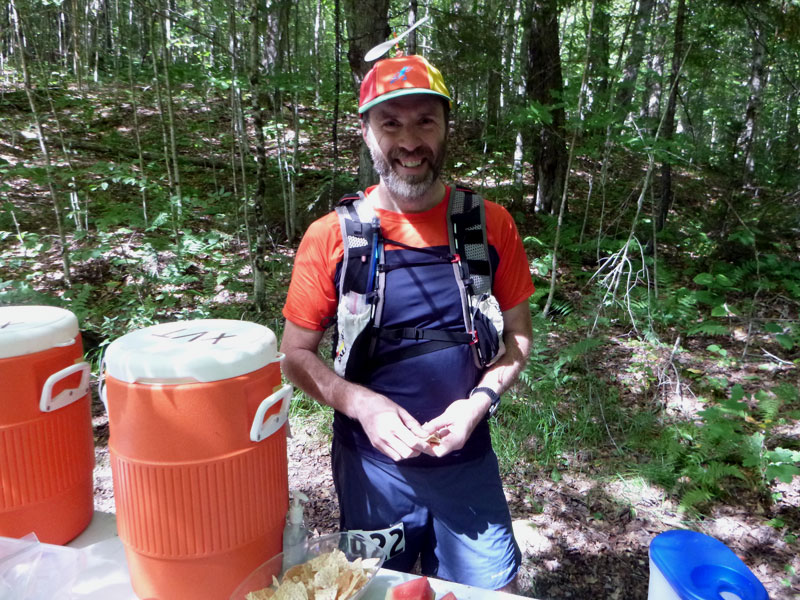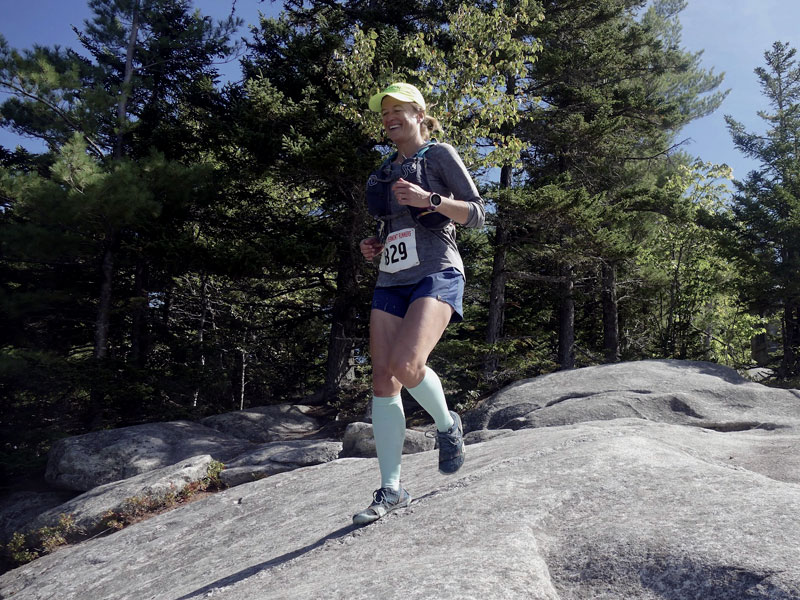 August 23, 2018
2018 CVTA volunteer trail crew has wrapped a powerful three weeks of work. This year, we used all the buckets.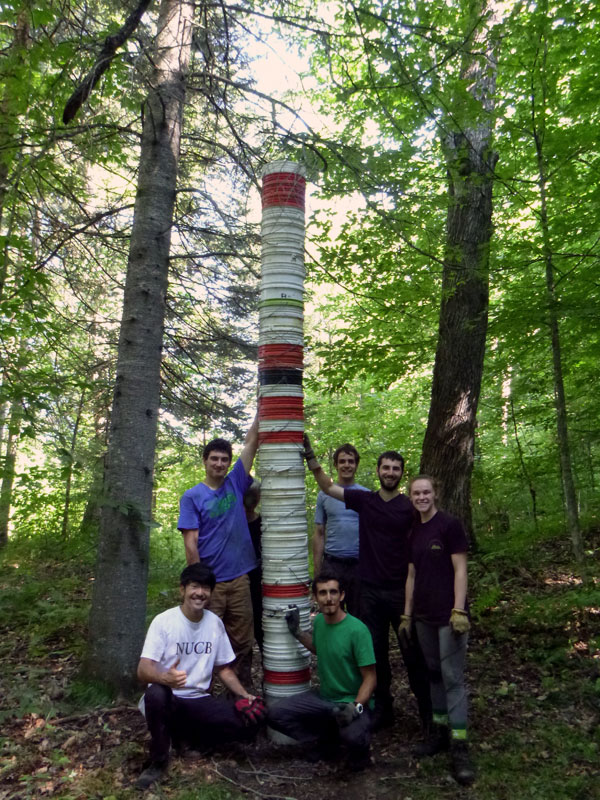 August 23, 2018
Karen Clark Trail, between U-32 and Wheeler Road, is OPEN for bikes - boardwalk and other upgrades complete.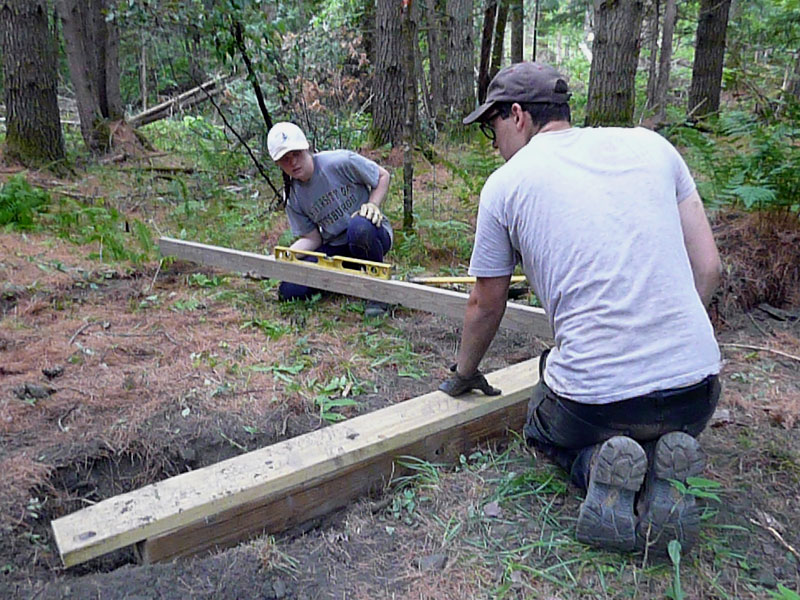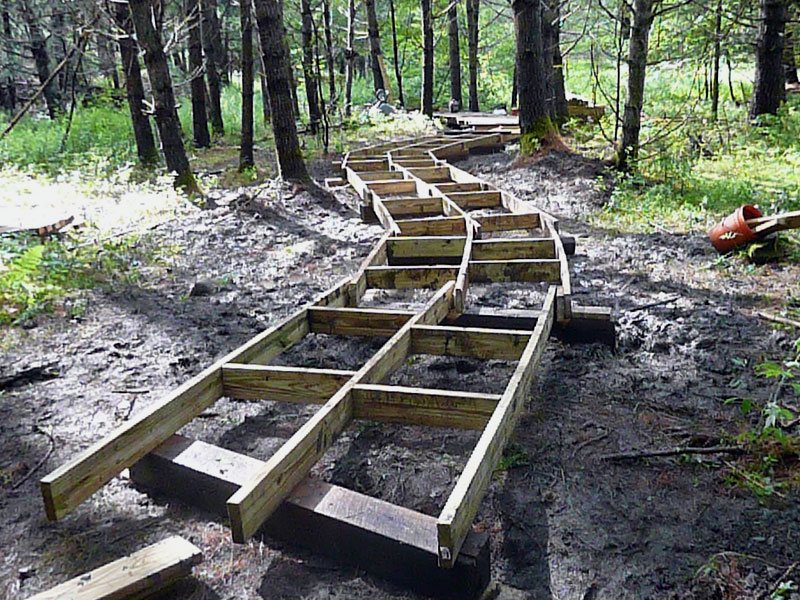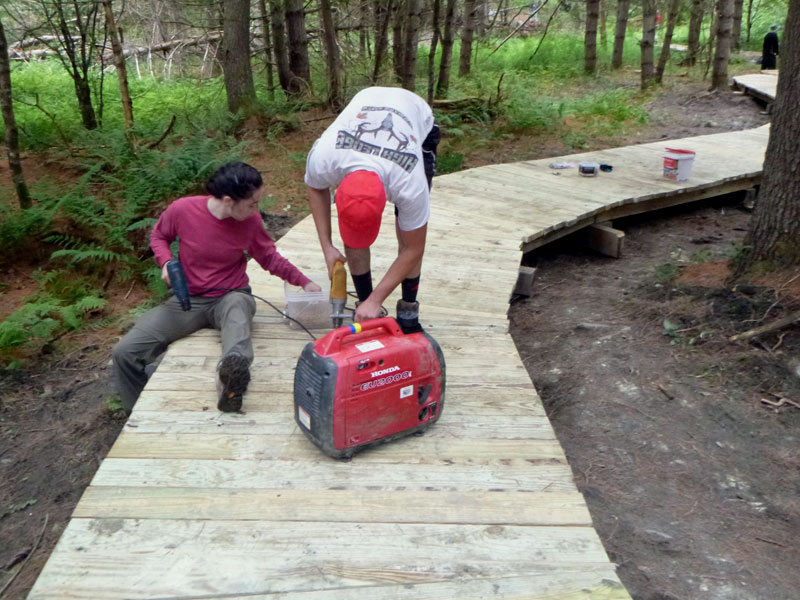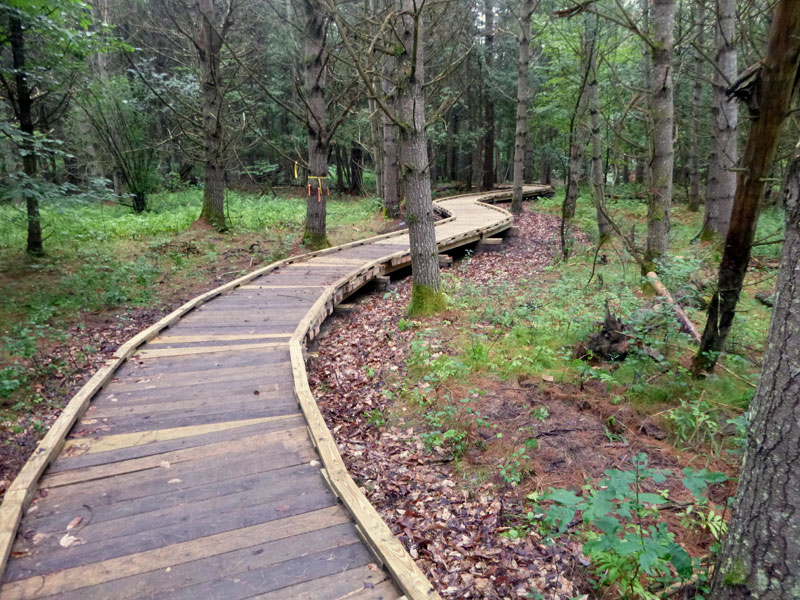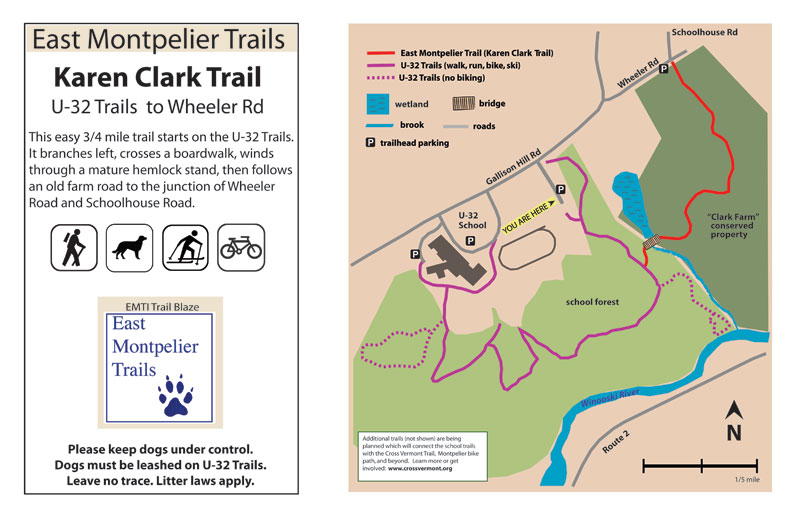 July 20, 2018
Trail work Sat 7/21 - meet U-32 tennis courts 9 AM - extending boardwalk on Karen Clark Trail to work better for bikes. Implication: leisurely artisanal carpentry. Reality: carrying lumber AND leisurely artisanal carpentry.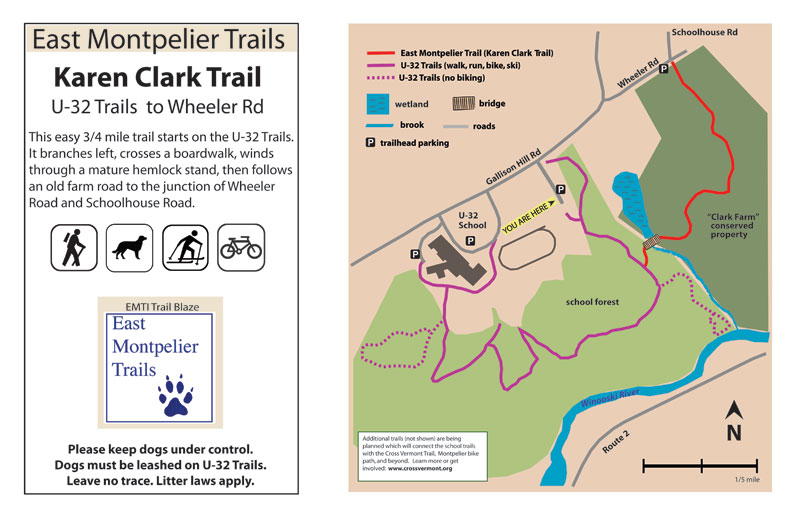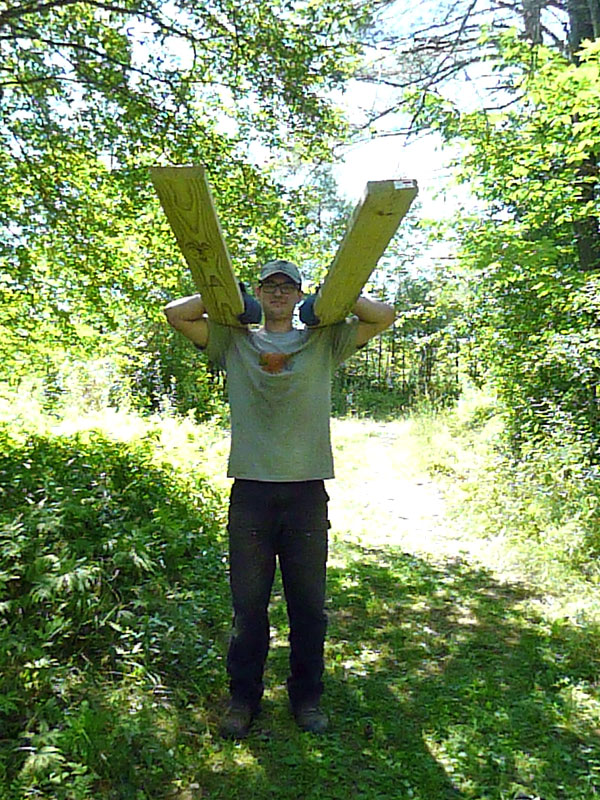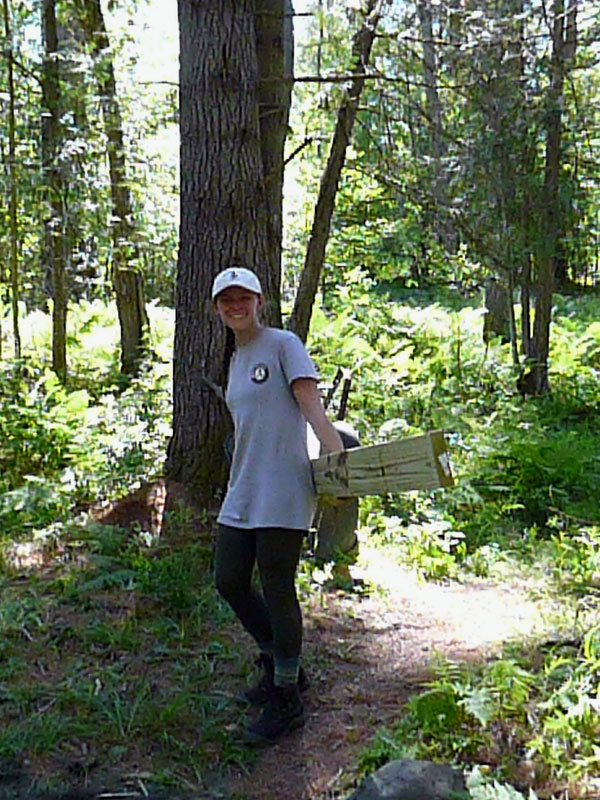 July 15, 2018
Fun day on Saturday making new Mt. Bike trail at Twinfield with the local VMBA chapter "Riders in Plainfield and Marshfield" (RIPM!).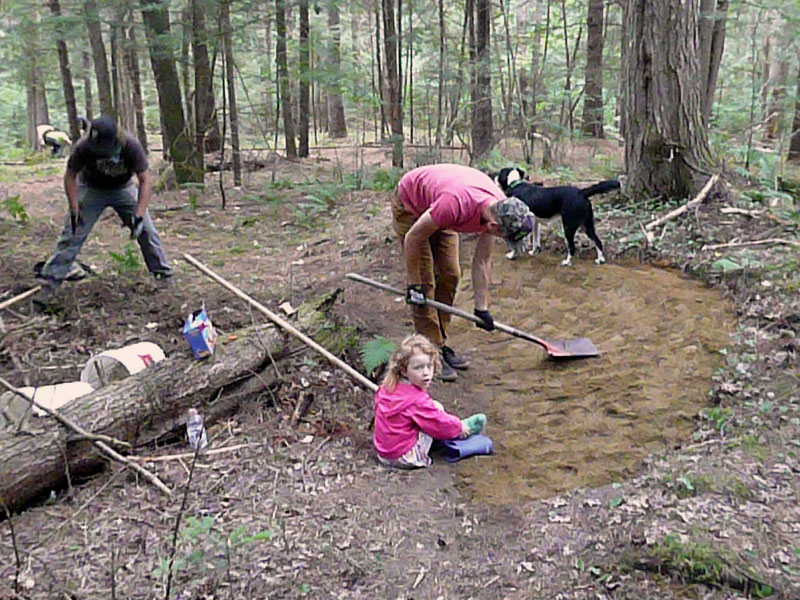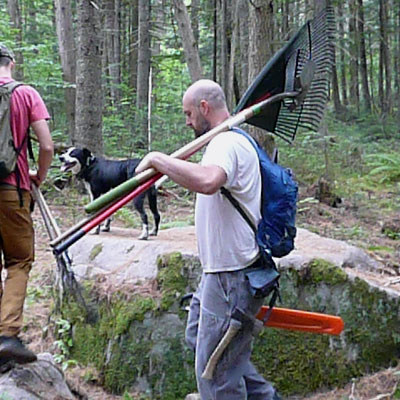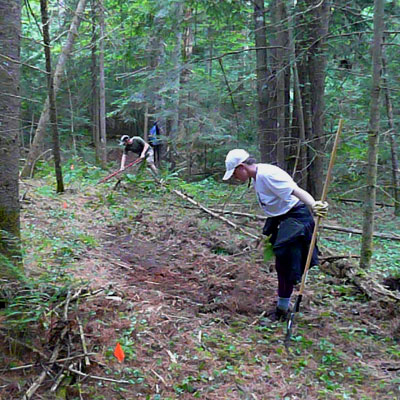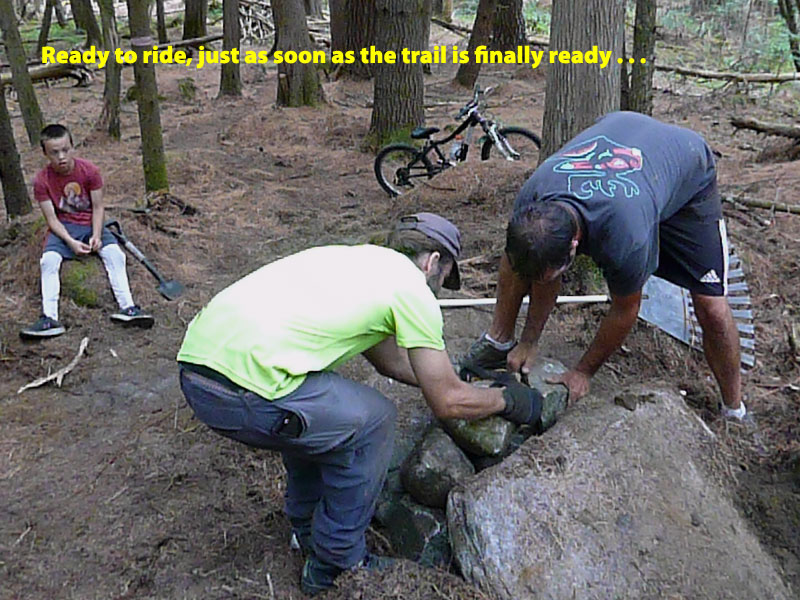 June 26, 2018
Turned out to be a great day for riding at Sunday's Central Vt Cycling Tour - cool, cloudy but bright with nary a drop of rain. Good times had by all, and raised a little extra to help build more trails and bike paths. Thanks everyone and see you next year!