Whether you are a walker, a hiker, a bicyclist, a nordic skier, or simply an outdoor enthusiast; your membership in the Cross Vermont Trail Association will allow you to join a group of people which supports and enjoys the benefits of a family-oriented greenway that brings Vermont communities and recreationists together.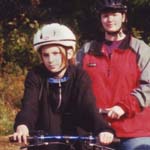 Your cash donation will go straight to work on the trail.
Or, do you have materials that are still worth something, but you don't have use for? Maybe we can haul them away for you, and give them a second life! A donation could reduce your taxes while clearing out that old stuff and putting it to good use.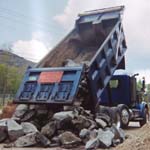 Get outside, be active, meet like minded trail folks. Plenty to do for all ages and backgrounds. As little as a few hours makes a difference. Beginner? We teach.
Expert? We give you a spot you can put your stamp on and make your own.
Or maybe you are more interested in helping at our office (where it is clean and dry!)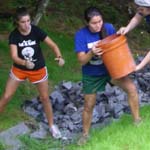 Photos, images, historical treatises, water colors, impressions, poems, strong iambic oaths, sculptured teams of action heroes, pithy t-shirt designs. If you are moved to make art about places or events along the route of the Cross Vermont Trail, we would love to display it as a part of our website, publications, stickers, or what not and give you full credit. Contact us if this sounds interesting . . .