Resources for Trail Builders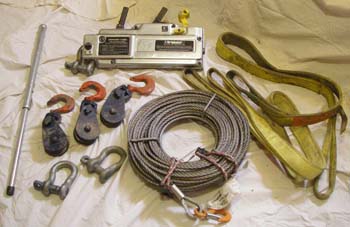 CVTA is a resource for trail builders.
Do you want a trail in your town but wonder how to start? Or maybe you've got a good handle on things, and just want a few more folks to help with the heavy lifting?
Give us a call, we'd love to talk about working together.
And here are links to some good reference material . . .
XVT Fakebooks.
CVTA Trail Maintainers Guide (PDF 553KB) is an introduction to the basics of helping to take care of a section of the Cross Vermont Trail. Upshot: it's not easy, it's hard! And that's why it's worth doing. (But not complicated, that's the main point of the guide.)
Cross Vermont Trail Signs, detailed how to. (PDF 133KB) If you want to get elbow deep in trail signage, here's the full story on what we have to keep in mind. (It's a little bit complicated.) If you're just wondering how the heck to find the trail, also check out: the online guidebook page on how to follow the route.
Cross Vermont Trail Weedy Plants Control, draft how to notes. (PDF 27KB) We manage invasive and weedy plants to preserve not only clear passage along the trail, but also the ecological health of the greenway corridor. This is a work in progress, and a big job, your input is welcome and makes a big difference.
CVTA Use Count intro to concepts and how to. (PDF 272KB) Reliable, statistically useful counts of amount and type of trail use can be done, it doesn't have to be (super) expensive or take a prohibitive amount of effort. Let's start to build a body of real data about what's happening on our trails. CVTA would like to work with your local trail to pool our efforts, give a call!
(real) How-to manuals and reference material.