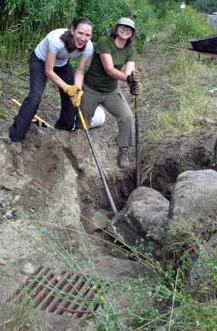 We took on some large projects in 2009. Here are photos of work completed by the enthusiasm of many trail building volunteers and by Vermont teenagers who sign up to work with the Vermont Youth Conservation Corps.
A big thanks goes out to the VT Agency of Transportation, the VT Recreation Trails Fund, the Lake Champlain Basin Program, the Central Vermont Regional Planning Commission, Volunteers for Peace, the American Hiking Society, Vermont Housing and Conservation Board, UVM and Norwich University students and the Towns of East Montpelier and Groton for their continuing support.
We've got more volunteer trailwork days coming up - click HERE to find out more.
Making the old Montpelier-Wells River railroad work as a four season trail between Groton State Forest and the Village of Groton. We repaired a couple of failed culverts. Also fixed the treadway in places where it has become too rough for easy walking and bicycle riding.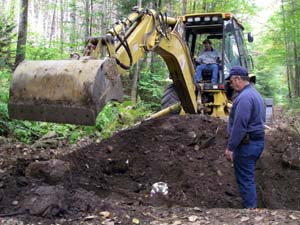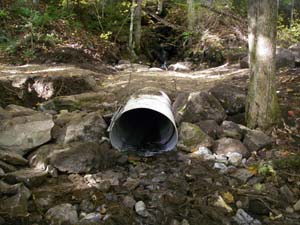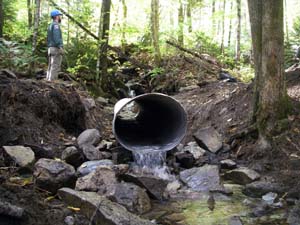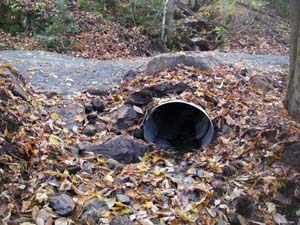 More progress on a new trail parallel to Route 2 in East Montpelier. We repaired a large eroding gully on newly protected conservation property. This will stabilize the area to allow future trail construction, as well as reduce a source of run-off pollution into the Winooski River. When complete, this effort will create a connected trail all the way across town from Montpelier to Plainfield.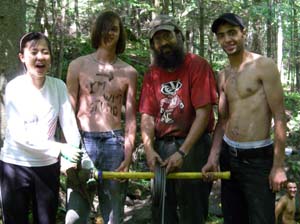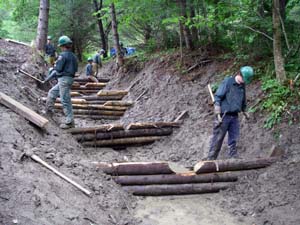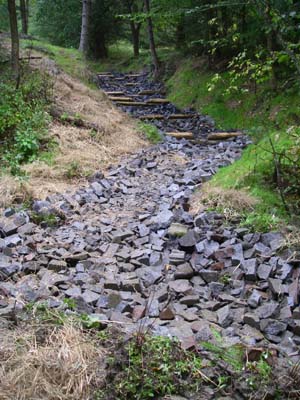 We celebrated National Trails Day in Plainfield by conducting annual maintenance on a stretch of the Montpelier-Wells River railroad. It was nice to see the work we did in 2008 holding up well, and being enjoyed on a sunny spring day!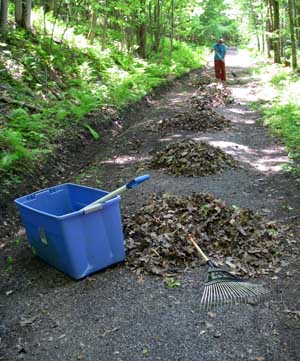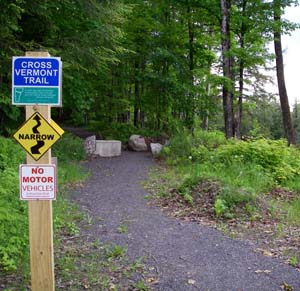 Updated January 29, 2010