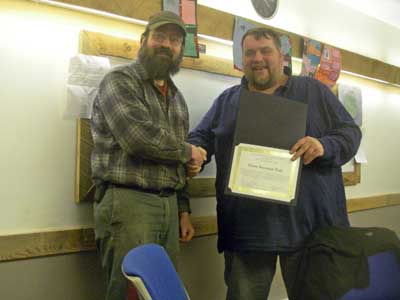 Cross Vermont Trail Association is excited to have been recognized with the 2009 "Green Mountain Award."
The Green Mountain Award is given by the Vermont Trails and Greenways Council in recognition of a trail organization or group that as a result of its long term investment in the Vermont trails community has made significant contributions to the development, maintenance, and stewardship of trails in Vermont.
Specifically, Council members noted CVTA's work on a grass roots level, joining together a variety of trail users and local towns to create new opportunities - building new trails and connecting together existing shorter trails to make longer routes.
CVTA Trail Programs Coordinator Greg Western accepted the award from Trails and Greenways Council Chair Danny Hale at their January 26, 2010 meeting. The award ceremony consisted of a hearty handshake and a few brief words, followed by cookies and juice.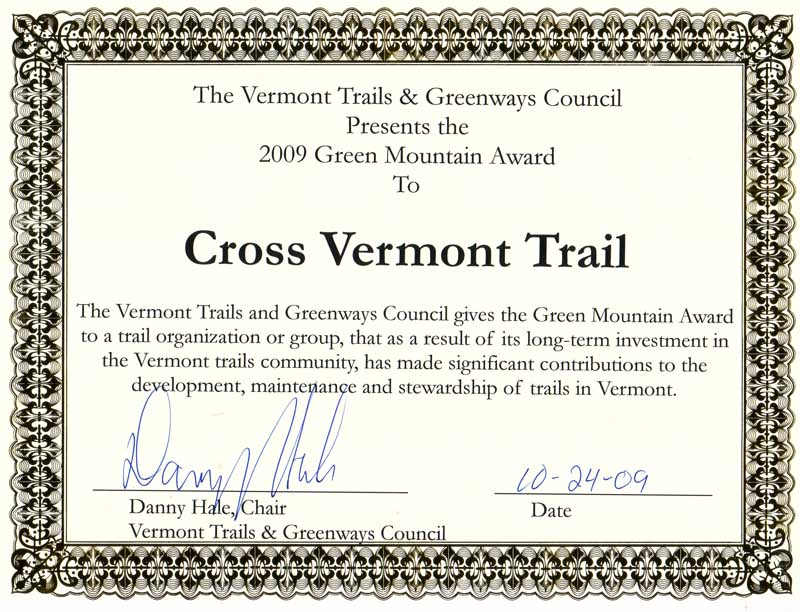 Updated January 29, 2010