June 17, 2018
Trampoline Bridges
Well, the famous one in Paris turns out to have been just CGI (or a conceptual design as we in the preliminary engineering business are wont to say). But the one in Russia was real - more a boardwalk than a bridge, but that's good too!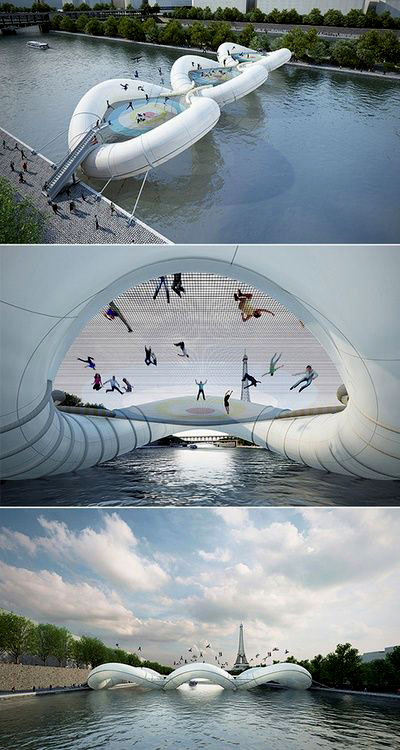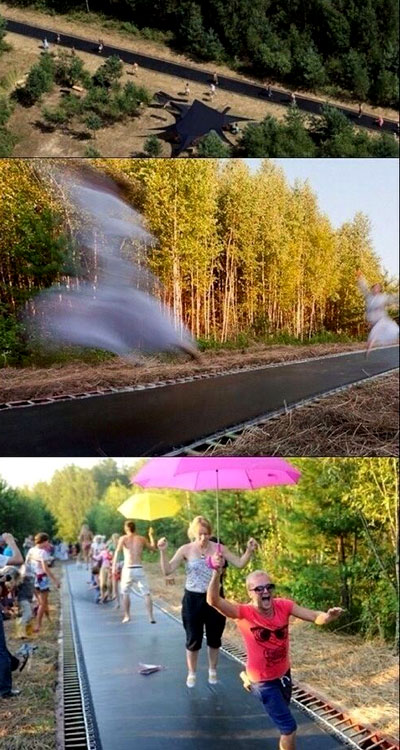 And in Copenhagen (always) they have trampolines built into the actual sidewalk.

But for a real trampoline bridge, need to go to the real experts.