3 years? 4 years?
Spent the last two days riding the Cross Vermont Trail. I haven't been on my bike in 3 years? 4 years? I'm not sure. So very grateful to good friends for making this happen and grateful for those who have worked so hard to make the trail happen!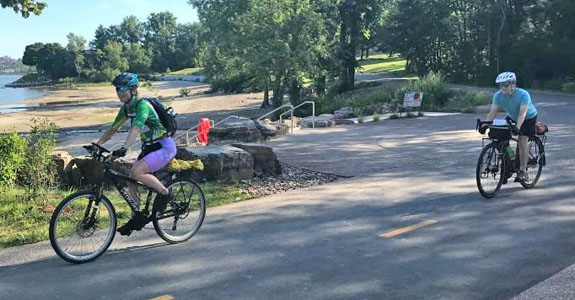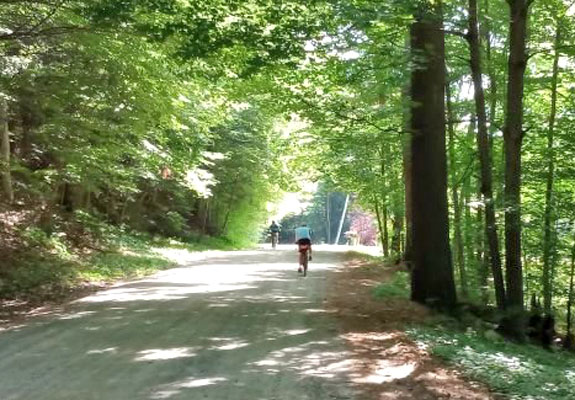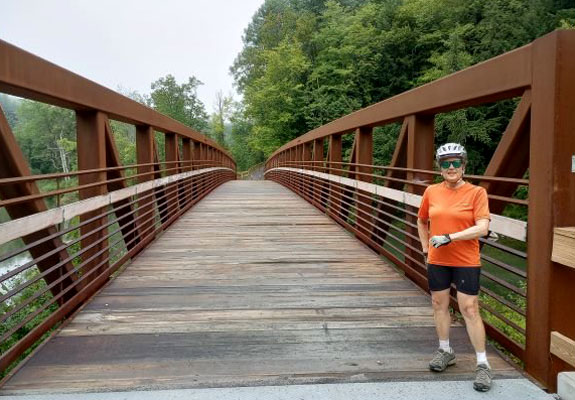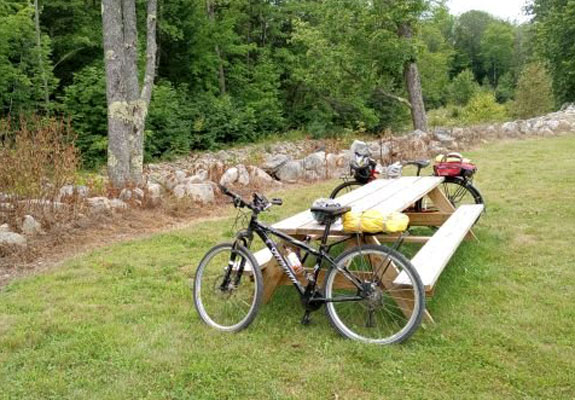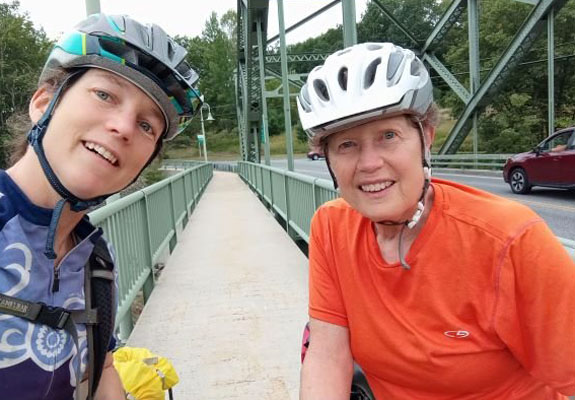 ~ Lexi, August 2022
Minor Amendments.
I completed the Cross Vermont Trail, with some minor amendments. I rode the first section from my home in Burlington to Waterbury alone, then rode with one friend from Waterbury to Marshfield, then rode yesterday with 3 friends the last section from Marshfield to Wells River and NH. The Wells River to Montpelier Rail Trail from Marshfield was a lovely section. Thanks for setting this up.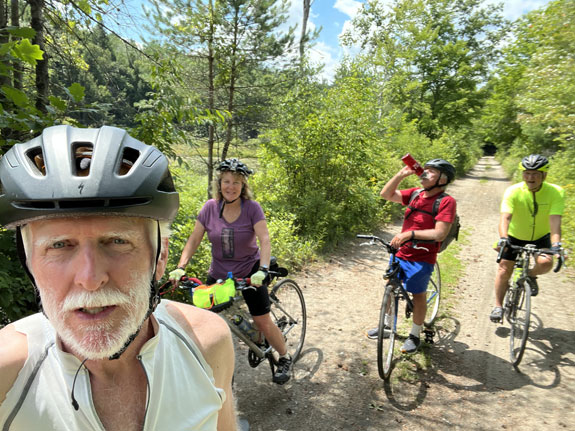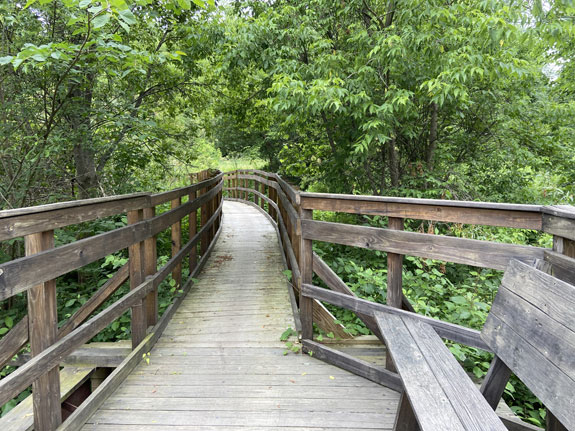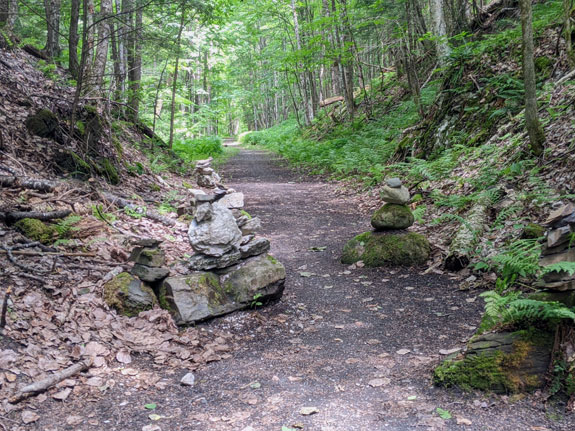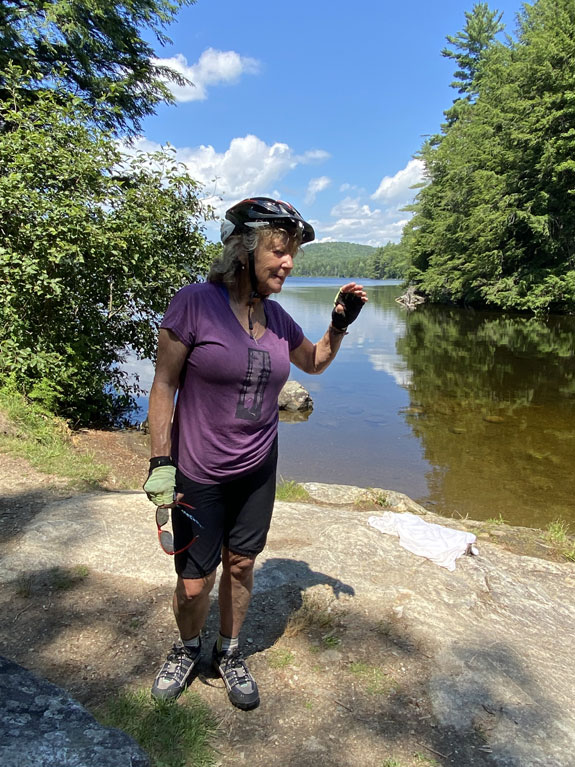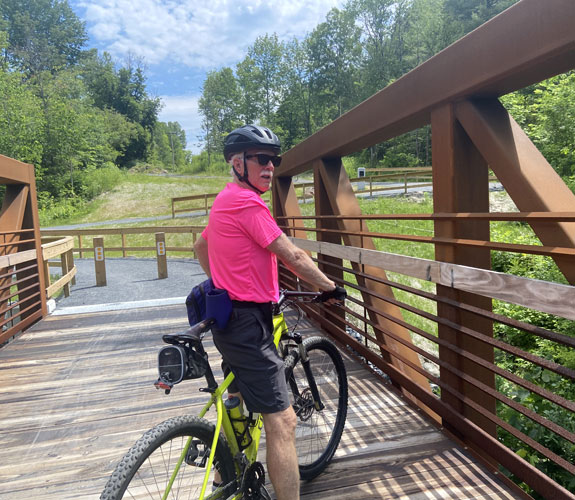 ~ Tom, July 2022
Marsha Gray celebrate's 75th birthday by walking from Bethel Maine to Burlington Vermont!
This April, Marsha reached Oakledge Park on shores of Lake Champlain completing a year long three state journey on the Cross New Hampshire Adventure Trail and the Cross Vermont Trail.
In spring 2020 Marsha started walking the Cross New Hampshire Adventure Trail "as a birthday present to myself." At about five miles per day with the company of family and friends, she finished the route across New Hampshire and into Maine by mid July.
That's when we received a call at the Cross Vermont Trail, asking if we could mail her a copy of our maps - so she could keep her walk going on to Lake Champlain. Last Fall she wrote again saying "I ended this Fall in East Montpelier by starting around Wells River in the late summer and hopefully to start west in the spring. I've seen some beautiful country and wish to finish my journey." And sure enough, just this week we've heard the great news that she reached Oakledge Park on April 9, 2021.
She walked all of the trail sections of the Cross Vermont route - but not on the roads saying "I'd much rather be walking through the peaceful woods :)". If we needed any more motivation to keep working hard to build more trail and get the Cross Vermont off of the roads and onto a safe, peaceful path, we've got it now.
Congratulations Marsha!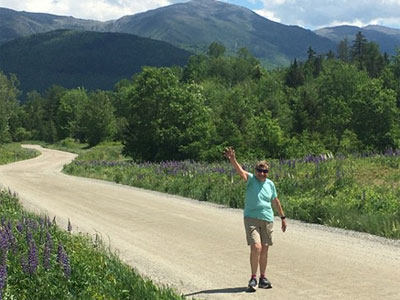 ~ Marsha Gray; August 2020 - April 2021
Signs of Spring.
Video hike of the railtrail through Groton State Forest Spring of 2020.
~ Daniel; June, 2020.
Non Stop!
Rob Rives finished his cross state run in less than twenty hours, following the route of the Cross Vt Trail through the night to the shores of Lake Champlain as the sun rose. That was a cool thing to see.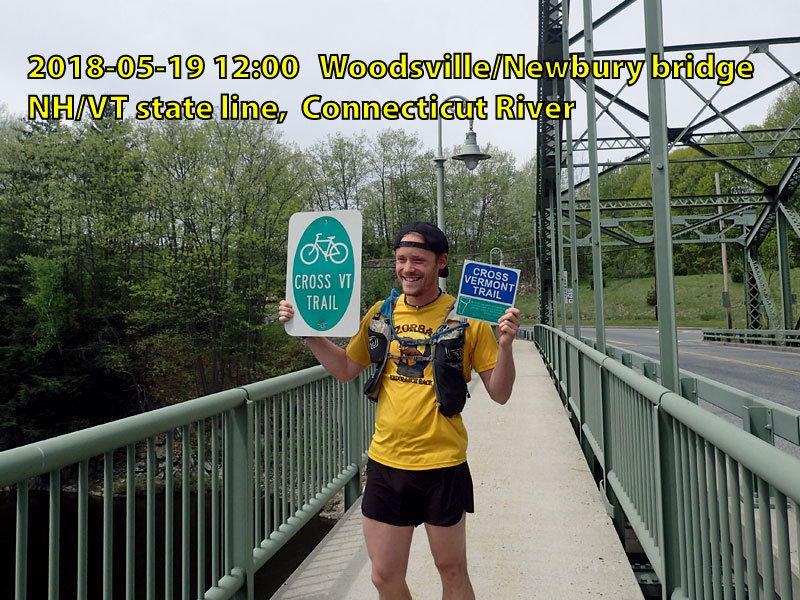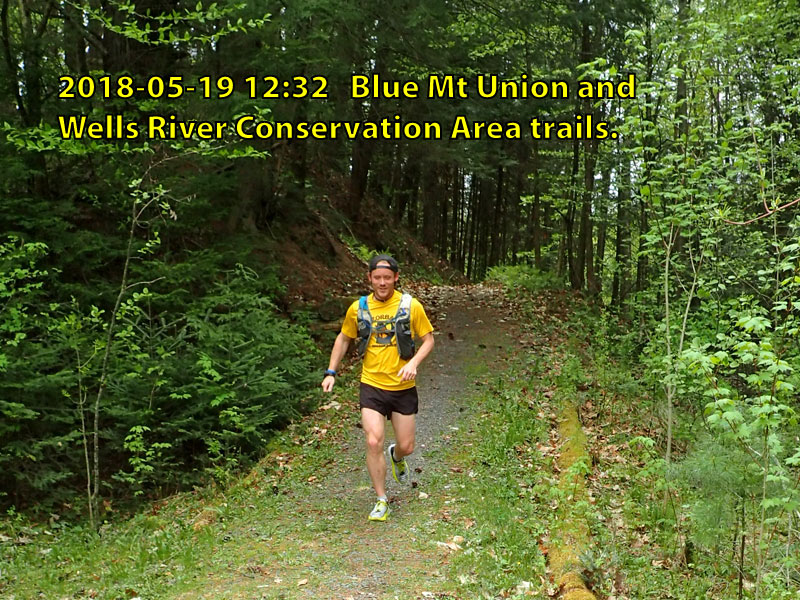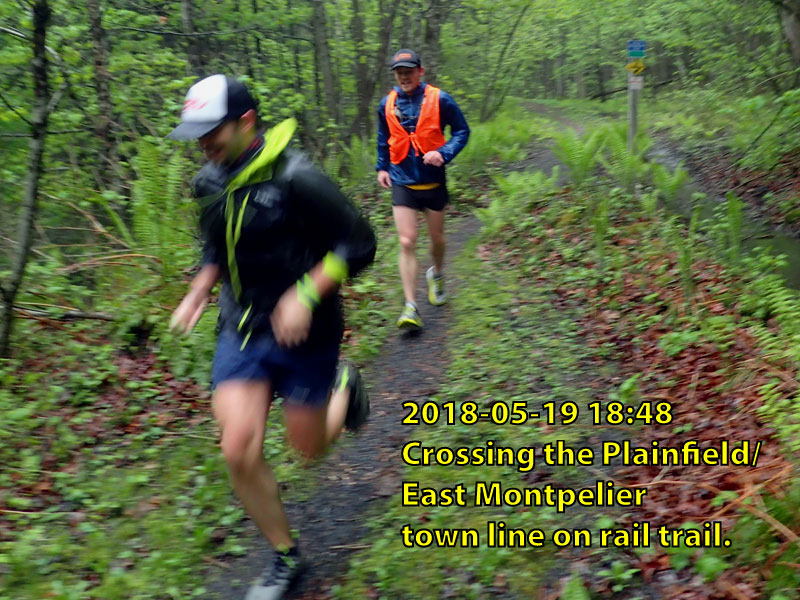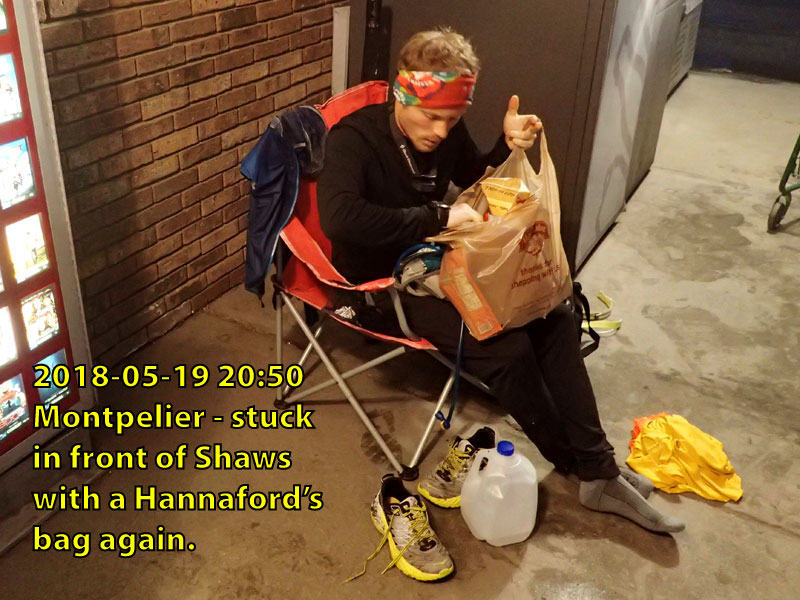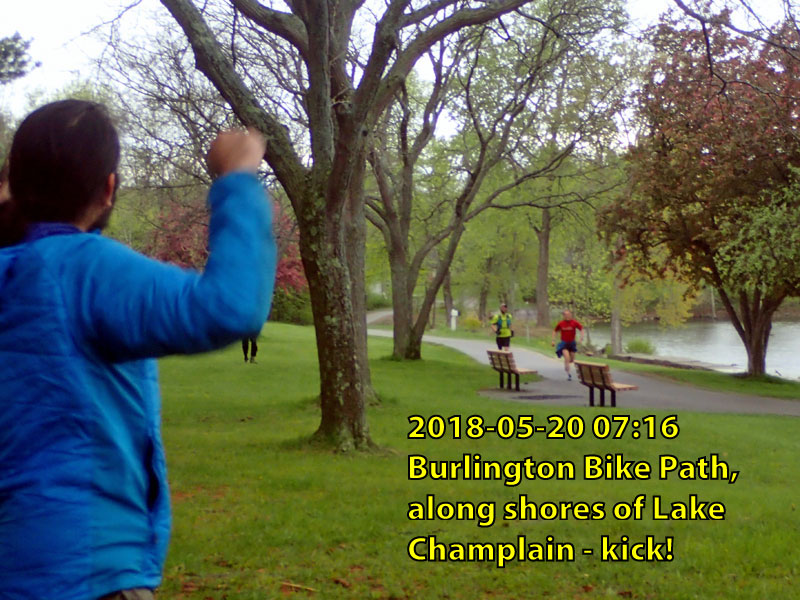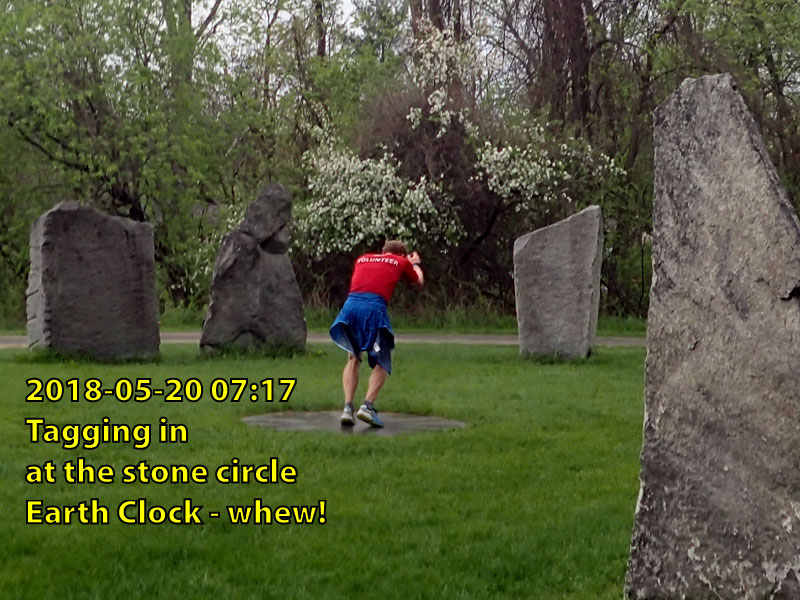 . . . read the whole story at: Times-Argus coverage of big Thru-Run.
~ Rob Rives; May, 2018.
We made it across VT!
"We finished our run across Vermont! Thank you to everyone who has encouraged us on this adventure to support refugees. Stay tuned to hear what Running for Refuge is planning next!"
"Our Plan: 3 people, 3 days, running 90.86 miles across VT to support refugees. Why?: Millions of uprooted individuals are on the run, and need support once they reach safety. How You Can Help: Donate to help us run in support of those who have no choice. 100% of donations go to help refugees coming to Vermont."
~ Olivia and Mae and the Run For Refuge Team; August, 2017.
from Their Sprawling Website.
A mixed group of cyclo-camping veterans, newbies, and one 1991 Gary Fisher Gemini tandem mountain bicycle.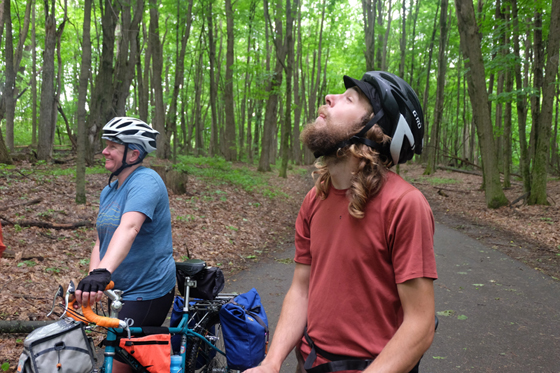 "The Cross Vermont Trail is an admirable undertaking that provides cyclists with a marked, not particularly hilly route from Burlington, through much of the Winooski River valley, to Wells River, Vermont, on the Connecticut River. The trail is about 90 miles and traverses a custom blend of pavement, silky singletrack, retired railbed, and good old Vermont dirt road. A sprawling website provides easy-to-follow cue sheets and maps for travel east- or westbound on the Cross Vermont Trail. Prior to Bike Travel Weekend, I had ridden sections of the Trail on a jaunt from South Hero to Portland, Maine, but never the whole chimichanga."
. . . read the whole story at: Old Spokes Home trip report blog.
~ Old Spokes Home blog; June, 2017.
Fruit Lands and Blooming Flowers.
My partner, Becky Meier and myself, Bob Connors, made a plan in June 2016 to bike along the "Cross Vermont Trail (CVT) and to stay at the closest available "airbnb" sites whenever feasible. These were altogether fortuitous decisions for sure. By design, the CVT attempts to navigate the "lowlands", thus avoiding the most difficult steep hills in VT. I would describe the course as moderately challenging in nature.
We'll each ride hybrid bikes with panniers and pretend that we aren't in our sixties and try to forget that we aren't in shape for this venture…. This report is designed to be informative and helpful to all travelers. By the way, feel free to make your comments directly to us, whether you have biked the CVT or not. You will note that there are several photos along the CVT with comments.
CVT has many guiding signs along the trail, but be sure to print out ALL their maps and ALL cues along the way; in addition, please note that GPS doesn't always work along the trail.
One will travel along a variety of scenic paths, including highway blacktop pavement, gravel, hardpack soil, and grass. One will traverse cities, towns, villages, farms, and outside the populated areas, most of the roads are little traveled and fairly safe for bikers. Our goal was to bike app. 23 miles per day and to therefore complete the 89-mile route in four days from August 2-5, 2016. We parked our car at the end point in Wells River, VT on August 1 and returned with another car to stay with friends in St. Albans, Vt. We began our CVT trip in Burlington, Vt.
One will discover that what Vermonters prefer to consider knolls or hills, "flatlanders" like us consider them to be mountains…. Are you ready? Here goes: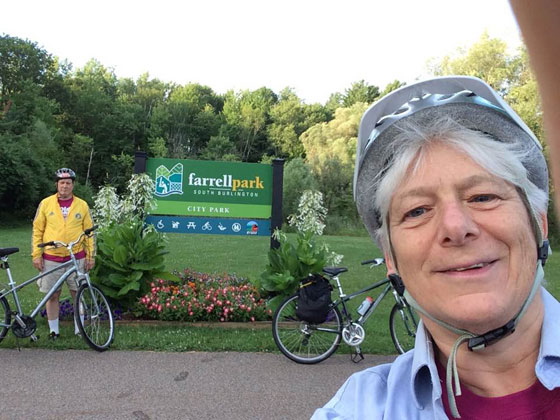 DAY 1- AUG. 2- LOW 80's, SUNNY SKIES
We began in Farrell Park in Burlington, Vt. and followed a winding, wooded trail that brought us to "Lookout Park" in a short while. There are incredible beautiful views of Lake Champlain and the Adirondack Mountains to the west and the Green Mountains to the east. We biked in a mostly urban setting that became suburban and somewhat industrial.
We stopped in a nearby community garden and, later on, ate a delicious breakfast in Williston at "Chef's Corner", on Rte 2A which is slightly "off trail". We heard the loud roar of many military jets practicing their "take offs" which didn't affect our focus. However, we did get lost soon after though, but got redirected by some construction workers soon enough.
As we ventured into the hinterlands on a dirt road, we were intrigued by a sign noting a "Cross Country Bike Academy" and, being educators, stopped to enjoy watching the ten-year olds practice their bike jumps. We met the owner of a nearby Bed and Breakfast whose name is Jim and learned that he is a Vt. State legislator, so we encouraged his support for the CVT.
We then biked to an area of outstanding vista of hills, streams, farmland and far away mountains and took some photos. Becky swam in the Winooski River, which the CVT closely follows.
We passed by many cornfields and cows and thousands of blooming flowers such as: yellow Black-Eyed Susan's and Golden Rod, blue Chicory, white Queen Anne Lace, pink Joe Pye Weed and Vetch, and many more for which I don't know the names.
We ended the day at Johnny Ford field in Richmond and ate a nice lunch at a café and bought provisions at a superb market. The "Village Bike" shop willingly offered to fill our tires with air as needed. We noted the unique sixteen–sided Round Church in this well served town and then faced our most daunting trek of the day. We somehow "dug deep" and biked a very steep "off" trail 1.4-mile loose gravel ride to the "Tucked In " airbnb home. We biked app. 33 miles today.
The homeowner Kathy is an airbnb "super hostess" and an earth angel who met us with homemade lemonade and cookies! She and her husband Tom spent a long time chatting with us ( we are also airbnb hosts ). The house and the room were exquisitely furnished and we fell into a deep sleep amidst the, count 'em, nine pillows on the king sized bed. I was too tired to eat the chocolates placed on the pillows…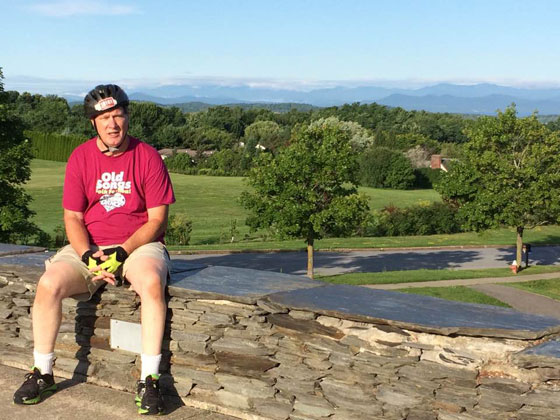 DAY 2 –AUG. 3- LOW 80'S, HUMID, MOSTLY SUNNY
In the morning Kathy at "Tucked In " made us a terrific home–cooked granola breakfast including scones and date bread with freshly picked blueberries from her garden. Our CVT trip closely-followed the Winooski River, coinciding with a fairly flat/rolling hills type ride to Montpelier, Vt.
One part of the trail skirted a cemetery to a grassy path leading to Waterbury along Rte 2. We ate lunch at a picnic area along Winooski River and Becky went for swim once again. For the most part, the roadways had narrow shoulders. Our experience with the vehicles that we encountered along the trail was outstanding. Many drivers simply stopped and let us continue on or slowed down for us. If we had stopped and were looking at maps many Vermonters offered us unsolicited assistance.
Next, we veered off Rte 2 onto dirt or gravel-packed scenic roads and crossed a few bridges. We met some kayakers who had to cancel their river trip due to low water levels. We stopped at a "Dairy Creme" outside Montpelier at the edge of the Winooski River. We biked 28 miles today.
We stayed at an urban airbnb apartment and the owner, Rod, recommended our eating at Sarducci's, an Italian restaurant along the "fill in the blank" River. Nice place and meal! Then we walked about the well-kept and cosmopolitan state capitol.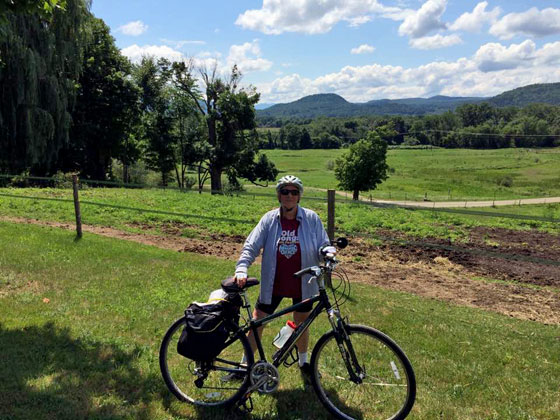 DAY 3- AUG. 4 – MID 80'S, HUMID, MOSTLY SUNNY
We should have eaten our breakfast in Montpelier because there weren't ANY roadside diners along the highway. Finally we got some pizza "off" trail around 12 pm. Remember to bring power-bar type snacks for situations like this… We then stopped in an air-conditioned local library and caught up on email messages. We followed CVT directions but, in so doing, biked onto a "washout " area off Rte 14 and then decided to backtrack to Rte 2 in Plainfield. Unfortunately, there is still CVT sign in place at the entry to this grassy area and it should be taken down immediately and the CVT re-routed! This was the most grievous error that we found on the CVT. [Ed. Note: Learn more about the big washout HERE.]
In general, there is a sore need for many, many more CVT signs before and after intersections. Many times we just guessed which roadway to take because there were no CVT signs at the junction and sometimes there was a CVT sign placed after the turn , sometimes not. When there wasn't, we decided to backpedal , go the other way, and look for a CVT sign. Hapless we were… [Ed. Note: Tips on navigating convoluted XVT route marking HERE.]
So now we were feeling the heat of the day while questioning our sanity in choosing this adventure, and began a steady uphill climb towards Marshfield. We stopped and ate a snack at a specialty restaurant called " Rainbow Sweets" and got dinner "to go". At the owner's heartfelt suggestion, we called the proprietors of our next stop,"Fruitlands" bed and breakfast, to come and pick us and the bikes up because the 5 miles remaining were way too steep for hybrid bikes at the end of any day…. They graciously assisted us. We biked only 21 miles today, but it was the most difficult stretch for us. Both Becky and I openly indulged in taking a dose of "Vitamin I" - better known as Ibuprofen…
The owners of "Fruitlands", Janet and Dale, perhaps pitied our "drained" physical state and freely upgraded us to a suite. We recovered with cold drinks and an air –conditioned room and then picked and ate their blueberries and raspberries from their organic and "off the grid" farm. I enjoyed watching nostalgic reruns of "Lassie' and "Lone Ranger" on satellite TV…..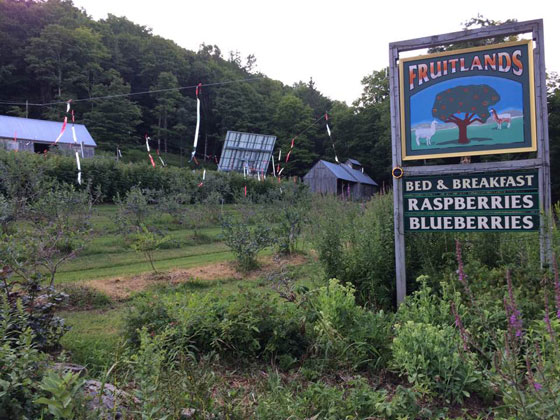 DAY 4 –AUG. 5- HIGH 80'S , HUMID, MOSTLY SUNNY
After beginning the day with a steady uphill climb from "Fruitlands", we chose to divert from the CVT. This was due to the sage encouragement of several Vermonters because of road safety concerns along the hilly and windy trail on Rte 232.
So, we changed course onto "Mack Mountain" Road, sans GPS service and struggled through the new course by banging on peoples' doors to get and confirm directions. Becky stopped the few cars traveling on these dirt roads for more travel advisories.
The ride was "Vt. Beautiful" and much of it in shade. Our reward for this unplanned "hill "climbing was to bike downhill towards the Connecticut River Valley at the end of the day. Becky swam in Harvey Lake (are you surprised by now?) and we ate lunch on a bridge over a stream in West Barnett. We experienced a pleasant finish along Rte 5 south, which had only 20% of the Rte 2 traffic at the beginning of our trip. The shoulders were 1-2 feet wide too.
We stopped at a nursery because a sign claimed that they sold more Hosta plant varieties than anyone else in New England and, alas, upon reconnoitering, we couldn't argue the point. We reached Wells River, Vt. and the tourist booth there along Rte 302 was a welcome respite indeed. We travelled 28 miles today to this CVT end in Wells River. We should have parked our car in the shade but after a while the air conditioner returned us to a homeostasis condition. Cheers, we did the CVT and will try it again !!
As an aside, Becky eventually discovered that she left her swimsuit at Harvey Lake in East Peacham, so she drove the car back from Groton State Forest to retrieve it. Place was closed, but Becky, who is rather sweetly brave and bold, explained her situation to the first person she saw and asked who the changing site manager was? As it turned out, the answer serendipitously was: his father who happened to live close by!! So, Becky went to his home and saw him riding on his tractor and in a short time he gave her the keys to the changing room. All ended well. As I have written previously, Vermonters are friendly and helpful!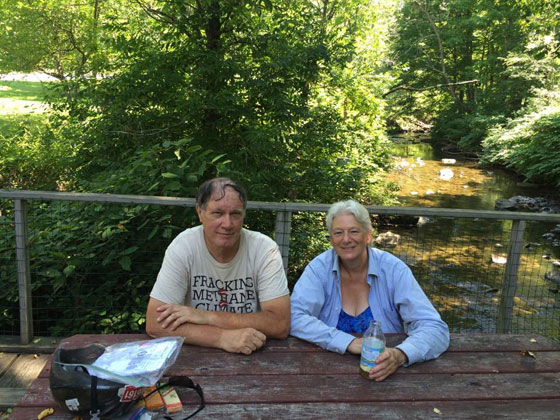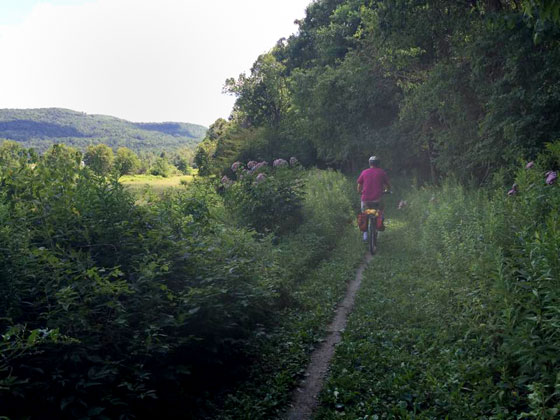 ~ Bob, August, 2016.
"This isn't a natural wonder, but it is a cool sign that makes me want to be a Buckaroo of 302."
I really like the writing in this one. And, it's a trip that sums up the dream of CVTA, of course - biking from Plainfield Coop to Seyon in Groton State Forest and back one fine January weekend . . . read the whole story at: The Perfect Fatbike Overnight.
Interested in making your own perfect fat bike trip? Get all the info on what trails are open: State of Vt official winter fatbiking maps.
And by the way, you all know you really could be a buckaroo? Buckaroos of 302 site has live trail cams, community supper news, and a donation button.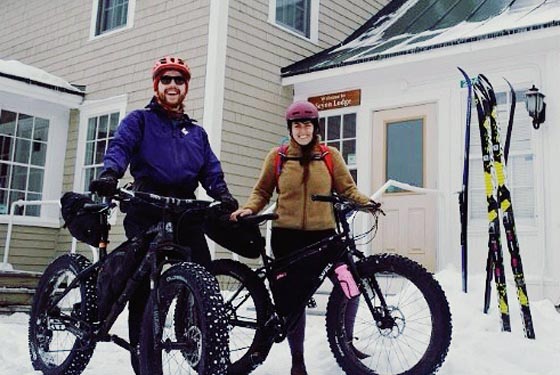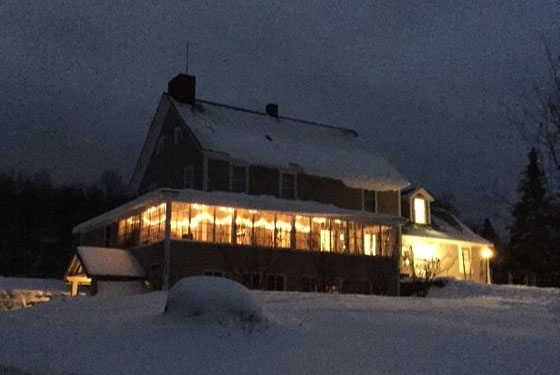 ~ Old Spokes Home blog; January, 2016.
The Parks Explorer.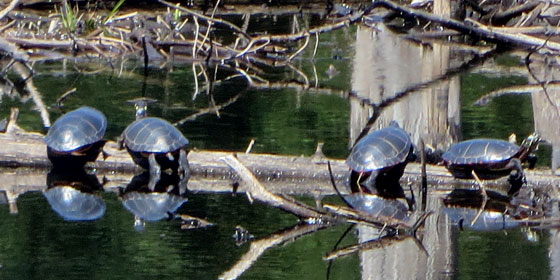 "Thanks for all your hard work on the Cross Vermont Trail. I rode it nearly both ways back in early May and was just finishing my blog about it when I started looking through your website in detail. I'm happy to learn of the improvements you're making and intend to contribute upon finishing this email."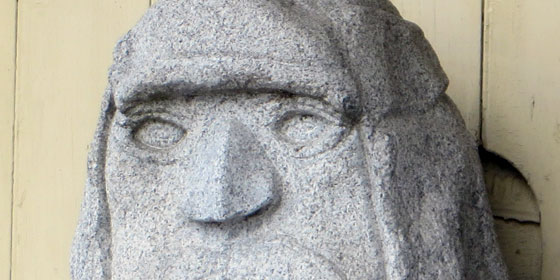 ~ Steve, June, 2015.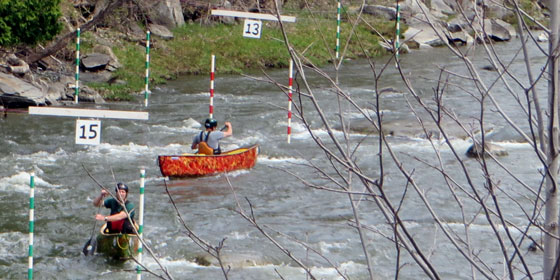 Read Steve's (spot on) full blog - a five part serial complete with cliffhangers, and lots more pictures at The Park Explorer VT.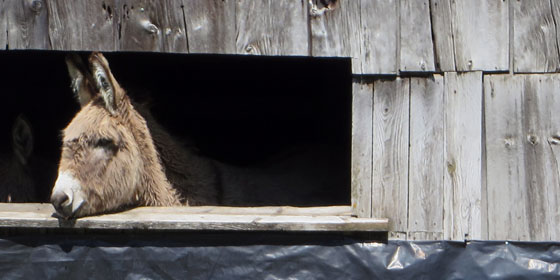 My Outdoor Journal.
Vermont Public Television's "My Outdoor Journal" show came along on the 2014 Fall Foliage Ride in Groton, Ryegate and Wells River. See more from VPT.
But it was gorgeous.
"We rode just 6 miles of the Cross Vermont Rail Trail while camping in Ricker's Pond State Park, Groton, Vermont in early Oct, 2013. But it was gorgeous."
Read the full 'Zig Zag Across America' blog.
~ Bob Rogers, October 2013.
15 butterflies in one spot.
Have you heard of the Cross Vermont Trail? No? Well read on.
If you like Governor Chittenden Road where Catamount Family Center is, good, because that is the kind of road that most of the adventures go on.
The 90 mile trail runs from Lake Champlain at Oak Ledge Park to the Connecticut River in Wells River. It is divided into twelve manageable mapped sections. Parking areas are pointed out on the maps that can be found on line. Road surfaces are clearly stated so you know if you are going to riding on a trail, gravel or a paved section. That helps you figure out how long you will take to do a certain section. A hybrid or mountain bike are the best to use.
Here are some things I saw:
A big turtle and then a little turtle trying to cross the road
Montpelier's Bike Path and Hunger Mt. Co Op
Rainbow Sweets pastry shop that has been there thirty years
Star Pudding Farm Rd.
Cream Pot Pond Meadow
Lovers Lane
A Couple from Hebron Conn that asked me all about the trail
Big trucks on Rt. 2
Fifteen butterflies in one spot
Drifts of tiny blue bird's eye speedwell
Groton Ponds
Red Hen Bakery
Cool woods ten degrees cooler when it is in the nineties
A friendly cashier at a grille/ store where Rt. 232 meets Rt. 302 in Groton who knew about the Cross Vt Trail because she goes on it with horses
Lovely Ricker Pond and an inviting campground in Groton State Park with a public place to put a kayak in
A small blond girl picking buttercups with two dogs by the river
An absolutely flat old rail bed that was well drained even after all the rain we have had
Happy exploring!
Sent from my iPad
~ Debbie, from Williston, 2013.
Camping.
Here's a little write-up:
My friend and I biked the Cross VT Trail at the beginning of June and had a wonderful time. We started at South Burlington High School and followed the trail all the way to the NH border at a leisurely pace, taking four days to complete it. This allowed us to explore the towns as we passed through and stop for swims and ice cream along the way, without worrying about time. We were so impressed by the clarity of both the cue sheet and trail/road markings. The variety of surfaces - from grassy trail to wide-shouldered roads - kept the journey exciting. Our biggest challenge was finding camping that was spaced out appropriately for the distances we wanted to cover each day, but there are enough campgrounds on the route that this proved easier than we originally thought. This was a great experience; we highly recommend it and plan to do it again next summer!
Pictures are attached!
Thanks
~ Danielle and Michelle, 2012.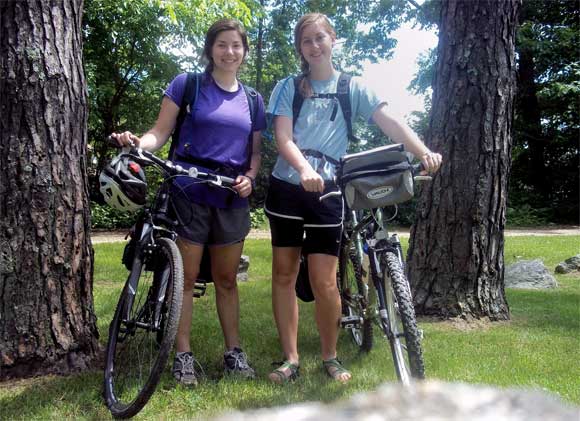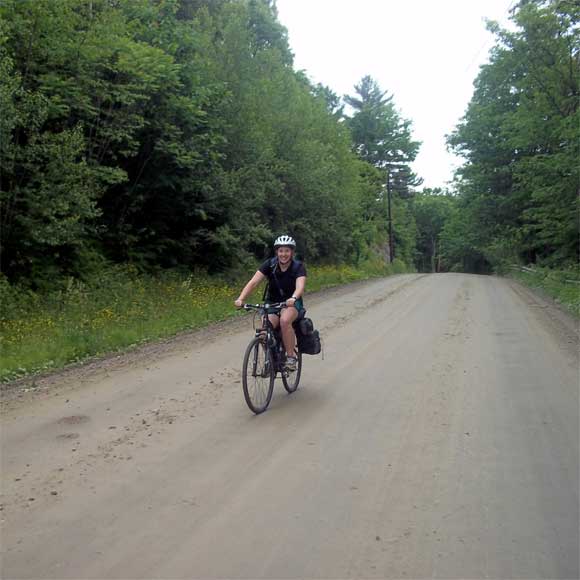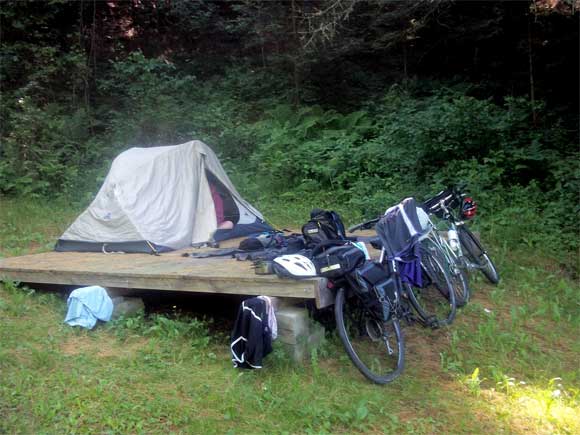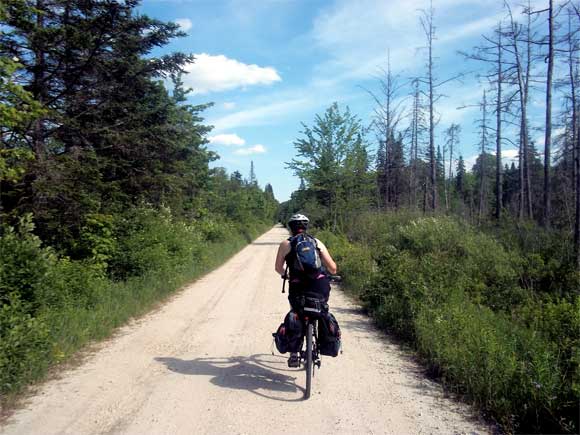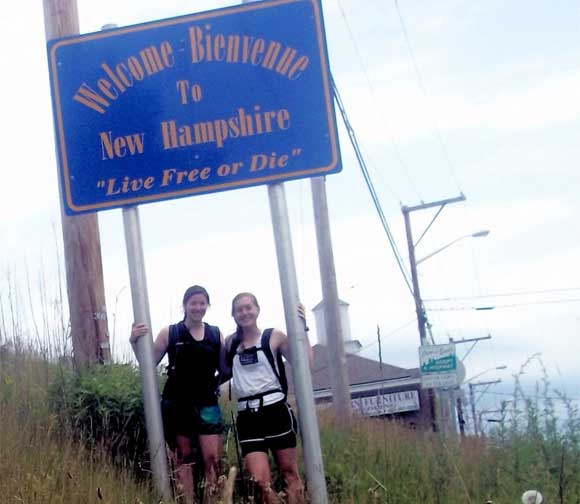 500 Kindnesses.
[Bike ride from Toronto to NYC, including a portion of the XVT route.]
See his Flickr page.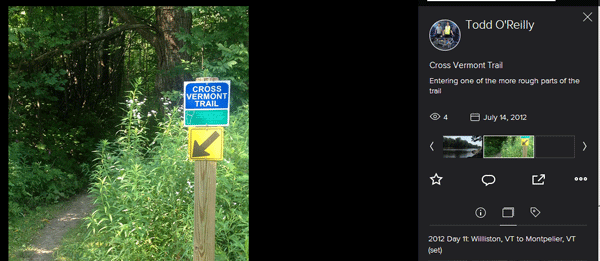 Somebody told me there had been a flood.
["Annie Bikes" - This is what I like about the web. Long, years long, blog about bike trips around the world. Lots of photos. And Cross Vt Trail, too.]
"The Trekkers"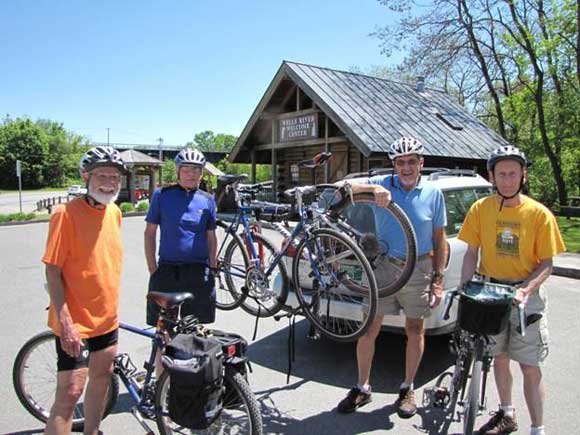 A Central Vermont group calling themselves the "Trekkers" recently completed bicycling the Cross Vermont Trail from Lake Champlain to the Connecticut River. Shown in the photograph at the Wells River Visitor Center are Victor Ehly, Fred Jordan, Bob Schwarz, and George Plumb. The group did the trail in four different sections with each section taking about three hours to ride.
According to George Plumb, one of the co-founders and first executive director of the Vt. Bicycle and Pedestrian Coalition, "This is truly an outstanding bicycling and walking resource that ranges from paved recreation paths on the western end to a gorgeous single track nature trail on the eastern end. The Cross Vermont Trail Association is to be highly commended for their persistent work to make this path a reality."
According to Fred, there is a single error in the cue sheets. The guide says to turn left in Montpelier, but Fred says it would be better to turn right, there.
~ The Trekkers, 2010.
Getting medieval on that branch.
[Cafe Cruise 100K by folks at Old Spokes Home, using part of XVT route.]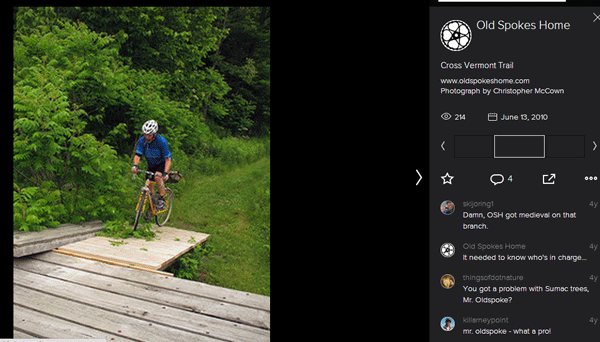 As a boy I walked those rails.