Bridge Launches Over Winooski
What a day! On July 23, 2021 the Cross Vermont Trail Winooski Bridge was lifted into place. The keystone is set!
The big day, how did they actually do that?
First, a barge is floated into the center of the river, to help ferry the bridge across.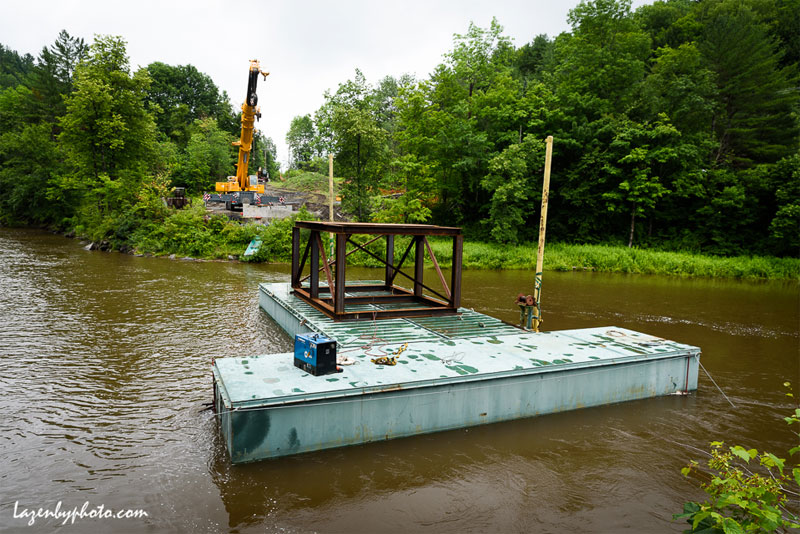 The bridge arrives in four pieces, with an additional truck load of bolts.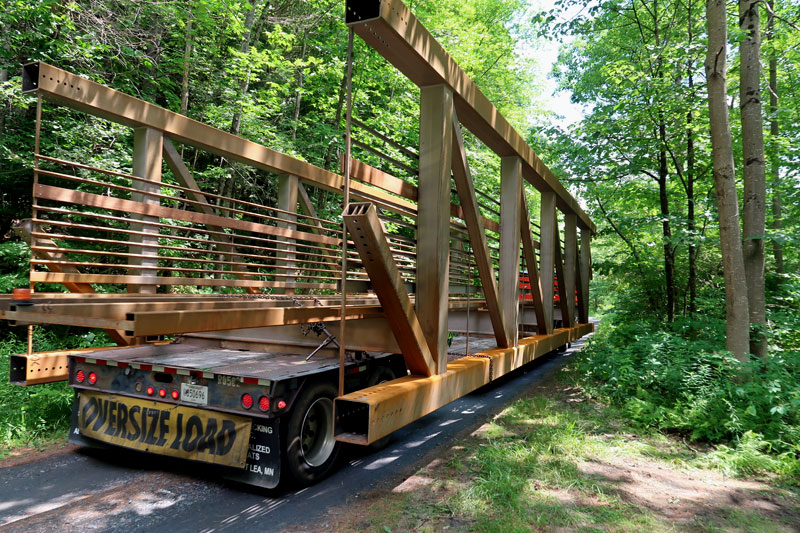 "Some assembly required" - the bridge is partially assembled on ground, now two large halves.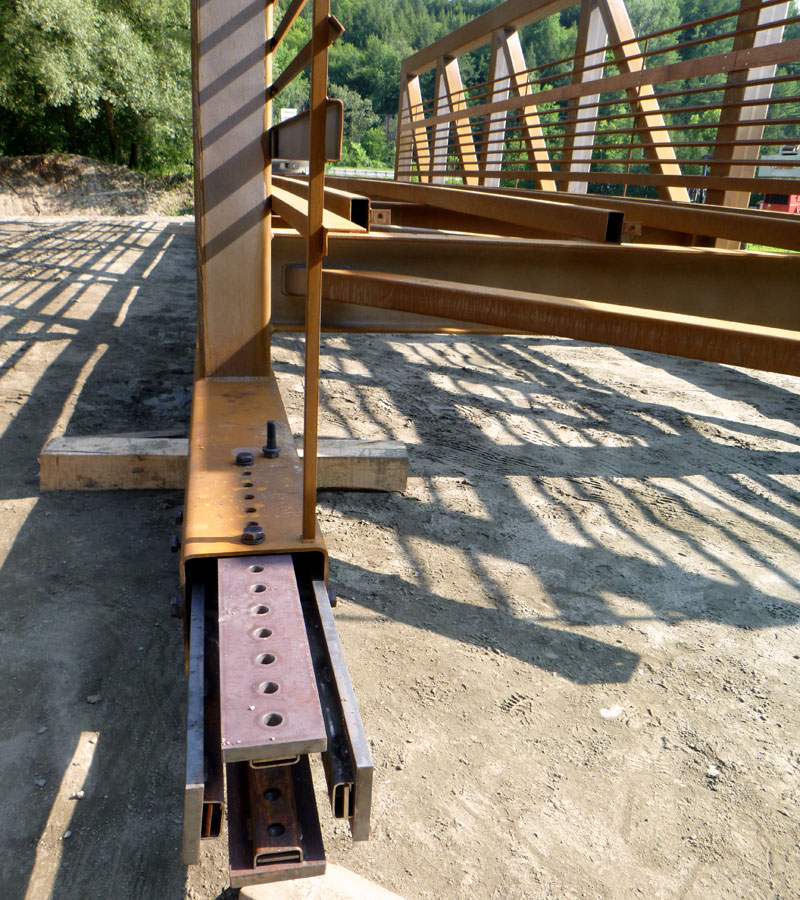 The first half is lifted partially over the river, with the nose end balancing on the barge.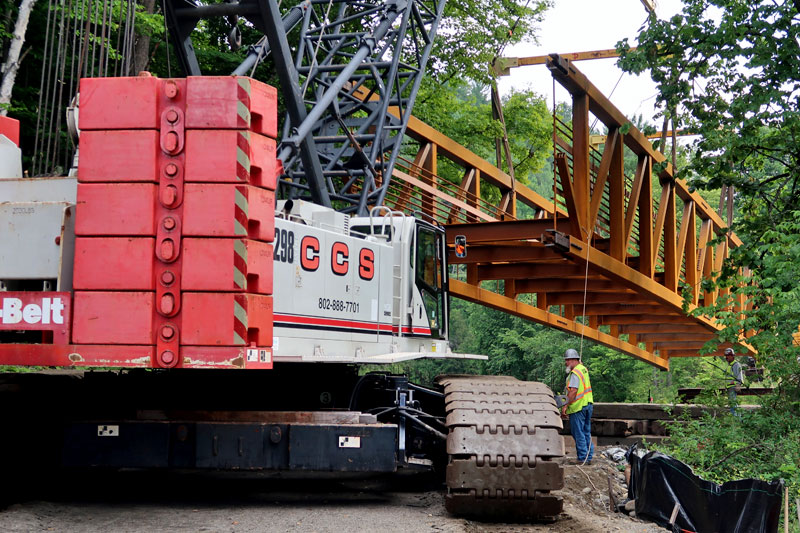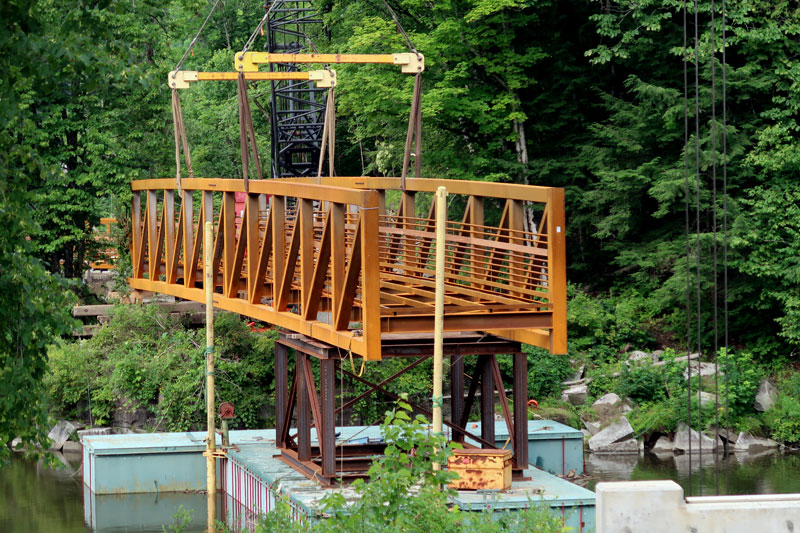 Then the second half is lined up with the first, and both are furiously bolted together while still hanging from a crane. Now the bridge is its full 205 foot length, but still mostly suspended above the old railbed, with only the end projecting over the river, resting on the barge.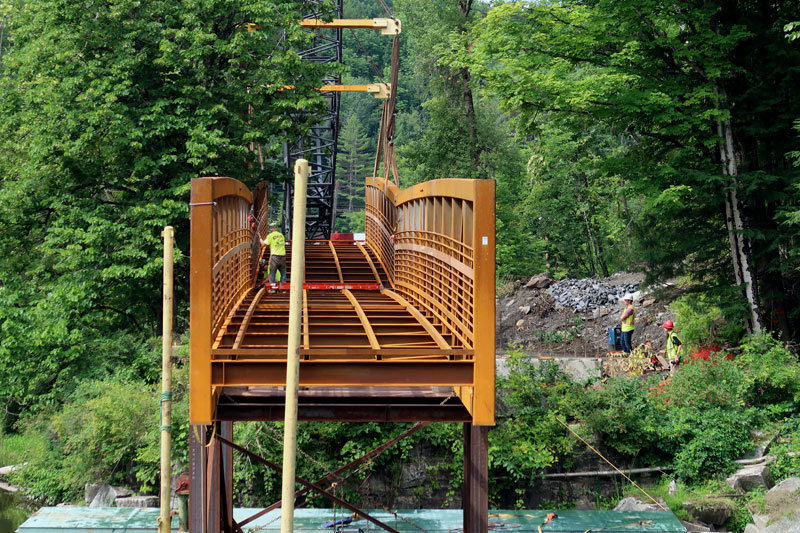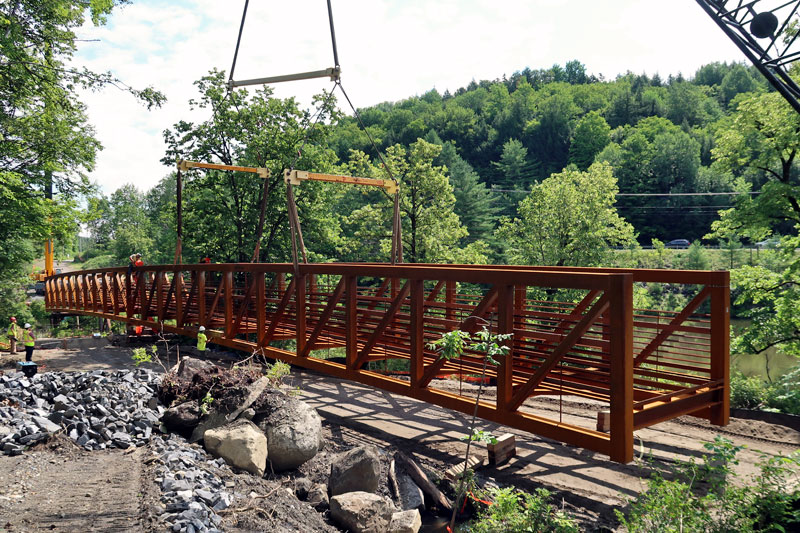 A trusty, if weathered, old John Deere skidder is called into action one more time to winch the barge toward the far bank. Meanwhile the back end of the bridge is being held in the air by a crane, the crane creeping forward to keep up as the barge is slowly tugged ahead. Cheering from bystanders for the progress, inch by inch.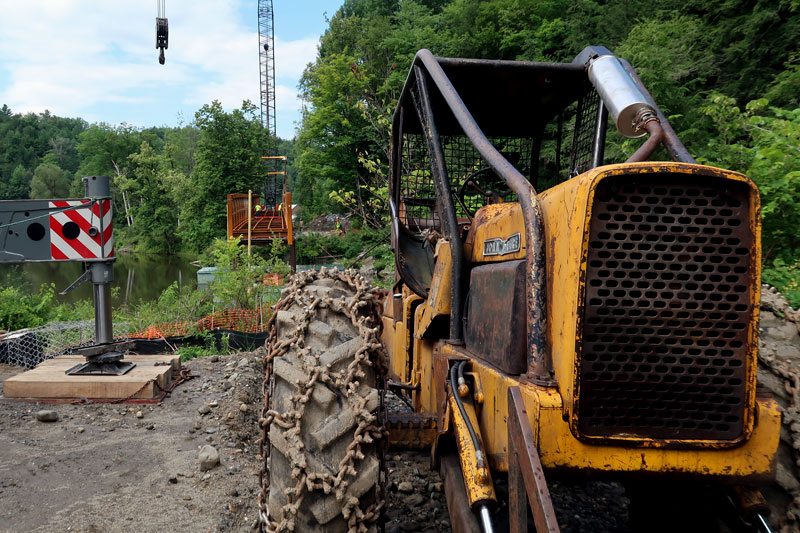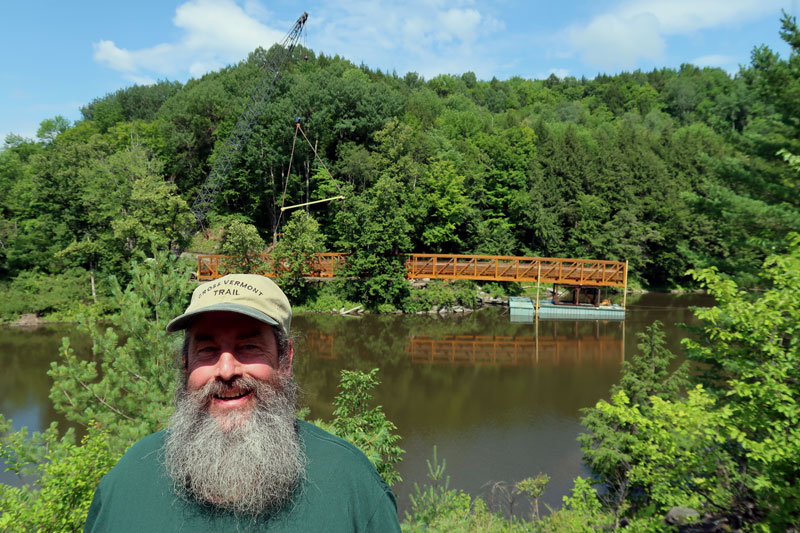 When the barge is most of the way across, it gets close enough for a second crane on the far bank to reach out and pluck the end of the bridge into the air. Now the entire 205 foot structure is flying, suspended.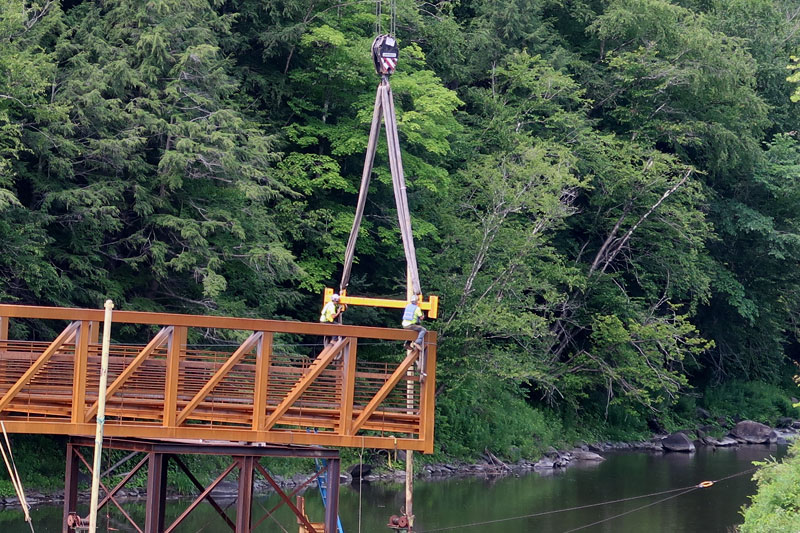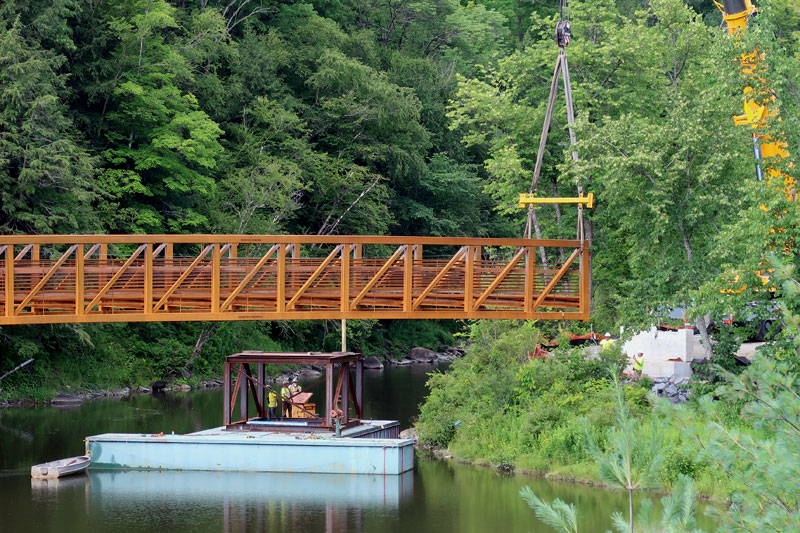 The two cranes work in tandem to line the bridge up with the abutments, and set it down precisely on the "keeper plates".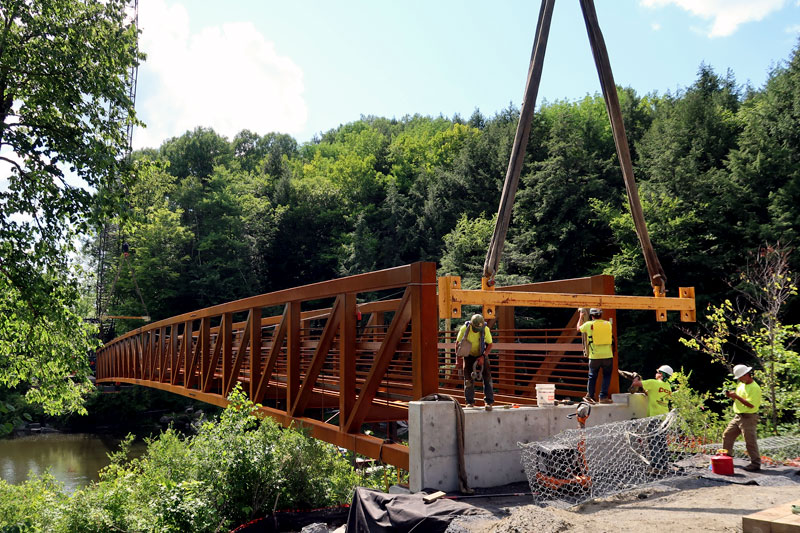 And it's a bridge!